A quality outdoor kennel is a must have for many pet owners. It can provide a safe, comfortable and secure place for dogs of all sizes to call "home." However, when it comes to shopping for a new dog kennel, there is no shortage of different options out there, making it difficult for some dog owners to find the right structure for their home.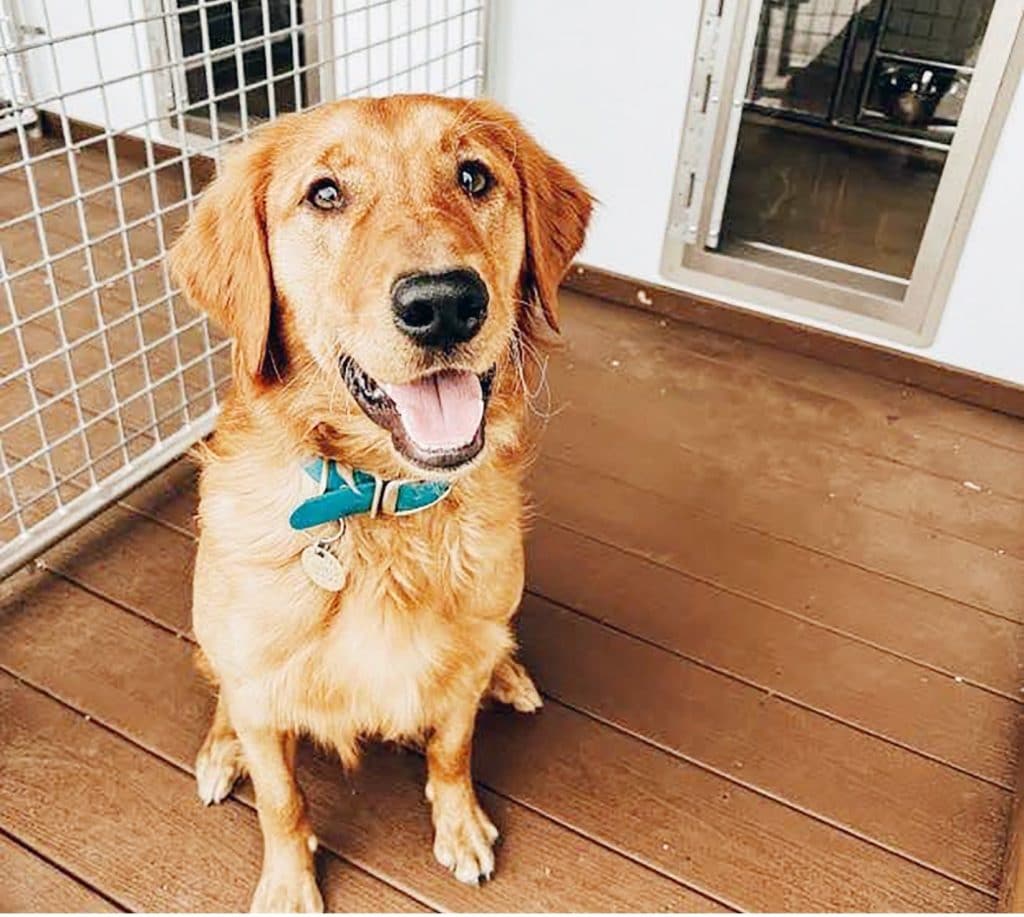 While there are plenty of options out there when it comes to dog kennels for outside, there are certain "dos" and "don'ts" that should be considered when finding a new home for your dogs. It isn't just about finding the right color and a roof for over their heads. Keeping these tips in mind can help anyone searching for a new perfect kennel to narrow down their options and find the perfect structure for their property.
These simple tips will help make certain you are making a smart investment and finding a new home for your canine companion that truly checks all of the boxes.
Dog House Buying "Do's"
If you are looking for a new dog kennel for outside your home here are a few "dos" that you should keep in mind that will help keep your pet as happy and healthy as possible.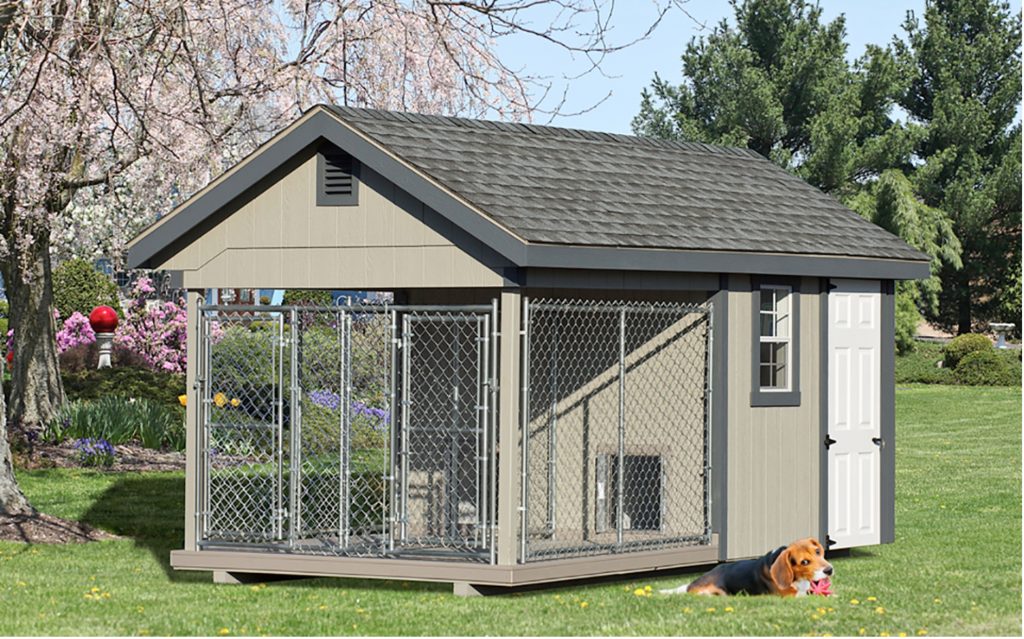 Always buy a dog kennel made out of wood. Wood is the best insulator known to man. Pet owners should always choose a kennel made out of wood frame to insure it's a high-quality, durable addition to their property. In fact, the materials used in your dog's kennel shouldn't differ much from those used to make your home.
Buy a structure that has a shingled roof to reduce the sun's heat in the summer and maintain adequate heat retention in the winter. Metal is also another great upgraded option for your roof. Of course, the right roof not only helps with the interior temperature of your kennel, but will help keep water out of your dog's kennel as well.
Pay close attention to the dog door. There should be a door from the kennel to a wood dog box so your pet can sleep in a warm space during the colder months. Your pet should always be able to get in and out of this door on their own. The dog door should have a flap that prevents warm air from escaping and a durable, stainless steel frame that discourages chewing.
Make sure that your kennel can be raised off the ground for better climate control. This will not only help with the temperature of your structure, but a raised dog house will actually deter flea infestations as well and help keep the interior dry and comfortable.
Make sure there is a roof or awning over your dog's exterior run. This way, when they spend time outdoors getting fresh air, they still have access to extra shade and protection from the elements.
Dog Kennel Buying "Don'ts"
Don't put your dog in a plastic house. While plastic may be a more economical option, it is not an insulating material. A plastic dog structure will be too cold in the winter and too hot in the summer. Materials like this are also more susceptible to weather damage.
Don't buy a house that doesn't have separate designated areas for your pet. Your dog kennel should have an outdoor run and an interior box. If you are buying a structure for multiple pets, you should also make sure there are separated runs inside and a designated eating spot for each pet.
Don't forget about cleaning. One of the most difficult components of maintaining a large dog kennel is keeping it clean. Investing in a dog kennel that also has water hook ups can make all of the difference in the ease of use of your kennel. Whether you are hosing out your kennel or need water for grooming and bathing—your kennel should either have a built-in water hookup or one nearby.
Don't choose a dog kennel made of toxic materials. Pay close attention to the materials used to construct this dog kennel. Unfortunately, sometimes dogs tend to chew on their kennel. You want to make sure that they aren't chewing on, or breathing in, any type of toxic chemicals.
Don't skip on ventilation. Make sure there are windows in your dog kennel so you can open up the windows when necessary to allow fresh air in and air out your space. A simple window with a screen can work wonders in helping ventilate the space.
Don't forget about electricity. This is one of the most popular additions to dog kennels and can allow you to add lighting, heating, AC and other features. When your structure comes outfitted with an electrical package, it makes it easy for a certified electrician to come in and bring power to your structure.
The right dog kennel is an important addition to your property and should not only work for your pets, but work for you as well. This is why it is important to find a structure that is functional for your pets and for your everyday life. Whether you have an individual family pet, or if you are running a commercial kennel, the right structure is paramount to your dog's day-to-day life.
Here at Horizon Structures, we're not just here to create quality dog kennels, we're here to make sure that you are finding the right and perfect kennel for your home. This is why we not only have premium structures made out of the same materials that you would find in your own home—but we also offer plenty of upgrades so you can customize your structure perfectly to fit your needs.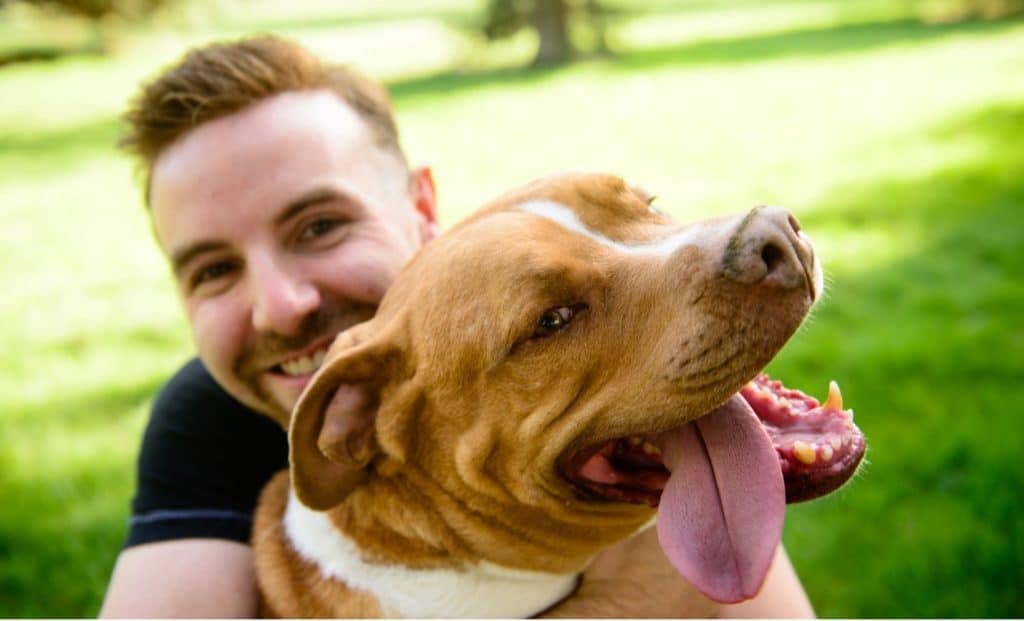 Our Horizon Structures kennels will ensure that you not only can find a kennel that checks all of the "do" boxes on your list—but that you have plenty of optional upgrades available that will help you create the perfect structure for your pets.