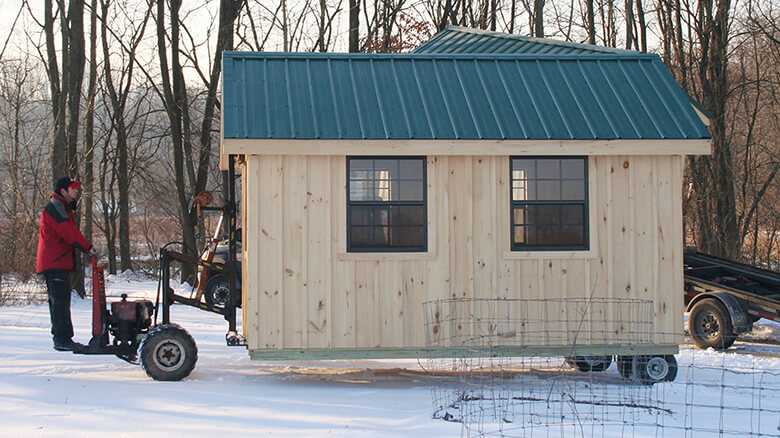 A Very popular question and concern that we get here at Horizon Structures come from our customers who may have a very small area for the delivery of their barn or garage and think that there is no way that we will be able to get their structure in place other than using a build on site method.
Well folks, I'm here to tell you that if you have not heard about our shed mule, you are in for a treat.
Many times our customers worry that our only means of delivery for their barns and garages is via the use of our long trailers and they worry that we won't be able to get to the area where the item needs to be set. I will say that our truck drivers are very skilled and most times the trailer will get to the spot for delivery but there is another option.
Here at Horizon Structures we have a great tool called a shed Mule Forklift. And just in case you are wondering if we haul livestock around to help move your structure in to place, we do not.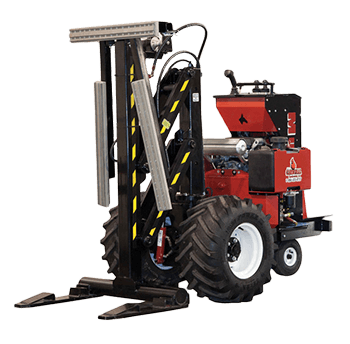 Our Mule rides along just behind the cab of our trucks and will amaze you with what it can do. But how does it work?  View our Mule on an actual customer delivery HERE.  Or, watch our "Mule Challenge" obstacle course to see just how versatile and maneuverable this piece of equipment actually is!
We move your barn or garage to the end of the trailer and put a set of wheels under one end and then we use a forklift type machine on the other end. Now the structure can be moved around independently from the delivery truck and go just about anywhere.
Of course the mule may not be the solution in all of the situations but when you start to worry that your delivery may be complicated. Just make sure you watch how the mule operates and put your mind at ease.
If you have other questions we are happy to help with them as well.
Give us a call. We are here to make the shed or coop delivery process an easy one.