As you know, Horizon Structures offers a full line of pre-built dog kennels for residential (and commercial) settings. A backyard kennel is a wonderful place for your dog to safely enjoy the fresh air and sunshine of the 'Great Outdoors' during those times when you may not be available to supervise him outside.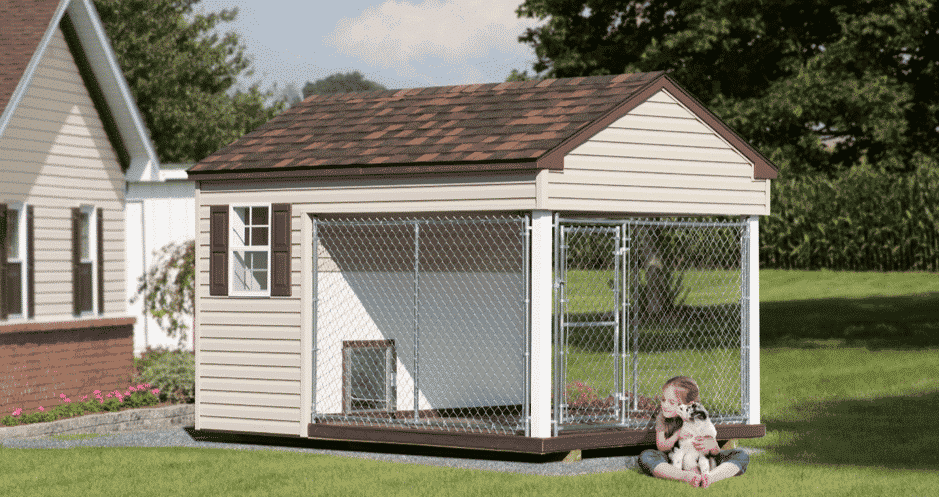 However, a kennel is only one element of creating the ultimate backyard for your dog. Below are several smart and creative ideas on how to make a dog area in your backyard to keep your pet happy, healthy, and safe at home…
When we move to a new house and bring our dog with us, it is easy to forget that the process can be just as stressful for them as it is for us. If you want to make your dog as happy as possible once you settle in, here are eight tips for building the ultimate backyard for your dog. Even if you're not moving to a new home, use these ideas to make canine-friendly improvements to your current property …
1. First and Foremost, Make Sure Your Backyard is Secure
Check the condition of your fences and gates. Look for any damage or holes in the fence. Be thorough because, at a glance, everything could look good. However, if you have a wooden fence, there may be holes or rot somewhere at the base. If your dog spends time running free in the yard you can be sure that he will inspect everything and find weak spots. That is why it is critical to check everything and address any issues as soon as possible.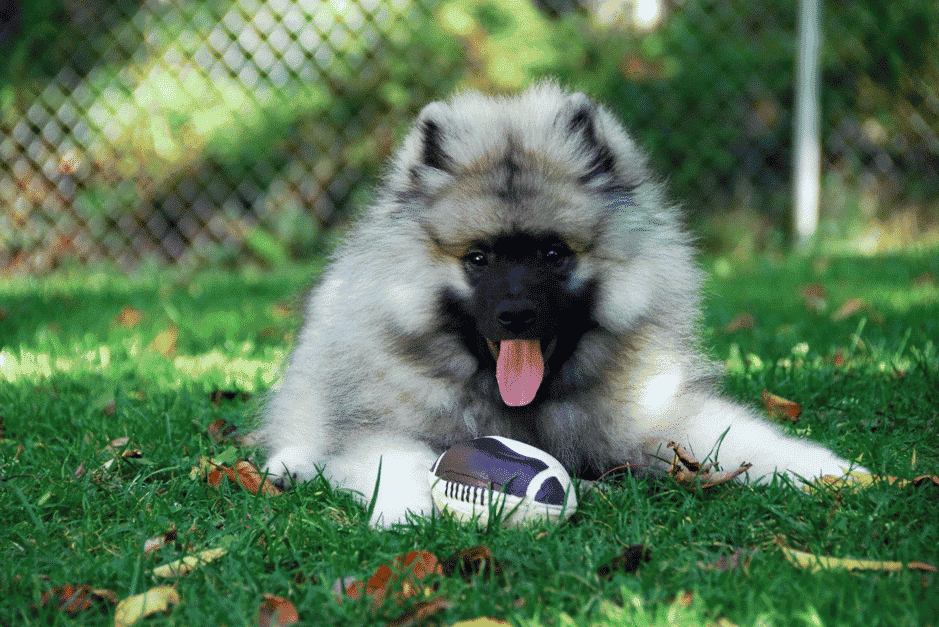 2. Make Sure Your Dog Will Have Shade
Providing an area out of the hot sun means your dog is less likely to want to go back inside to cool off. You won't have to do much if you buy a house with a tree or two in the backyard. However, since you are unlikely to buy a home solely because it has a tree in its backyard, we are here to suggest a few alternatives. These include:
A doghouse: Doghouses are great because they offer overall protection for the dog. However, you need to get one that has plenty of ventilation to prevent heat build-up.
An elevated dog bed: This type of bed will allow your dog to cool off during hot summer days, and it's also more comfortable than a regular pillow.
A dog kennel: If you have a dog that will spend most of its time outside, a high-quality dog kennel might be best. It will keep your dog cool in the summer and warm in the winter. Heat and A/C can even be installed!
To train your dog to use that shady spot, lead them on a leash while using a phrase like "Go to your bed," and reward them with treats to reinforce positive behaviour.
3. Make a Dedicated Place for Them to "Go"
Whether you regularly walk your dog or not, they will poop and pee in your yard. This will especially be the case right after you move in. Moving in will be just as stressful for a dog as it can be for you. So don't be alarmed if you see them "go" more than usual for the first few weeks. It is just their way of settling in. There is nothing you can do to prevent this. You can, however, help them adapt quickly. You can create a dedicated space for them to go when needed, and it doesn't have to be a large space. You can then train your dog to go where you want him to go. Walk your dog to the designated place every day for at least three weeks, rewarding them with goodies every time. This way, you will keep the mess to a minimum and keep your dog happy at the same time.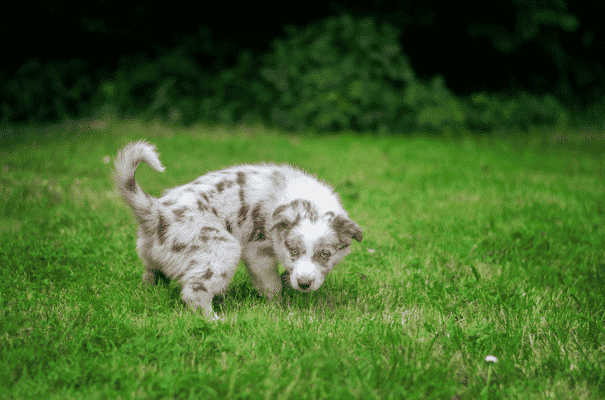 4. Water for Drinking
Another way to create a dog friendly backyard is to keep your dog's water dish filled with chilled water whenever they go outside. Choose a bowl with a sticky rubber base if you're placing it on a deck to prevent it sliding around and making it less likely to tip over. Stick to stainless steel because, unlike plastic, it does not easily scratch and does not harbour germs. Like indoor water bowls, disinfect outdoor water bowls regularly with hot, soapy water and keep out of direct sunlight. When it's hot, it's critical to look after your dog, especially if you keep them outside.
5. Plant Organic Grass in Your Backyard
Many of the health problems dogs face are caused by contact with chemically treated grass. This is especially the case with older dogs. Many people who enjoy tending to their lawns or backyard crops use pesticides to keep pests and weeds at bay. This, however, can be extremely harmful to your dog. For your backyard, you should use organic fertilizers or compost and chemical-free insect control. If you're establishing a new lawn for your dog, buy seed for native grass that will grow in your area. This way, you will keep your dog happy and healthy.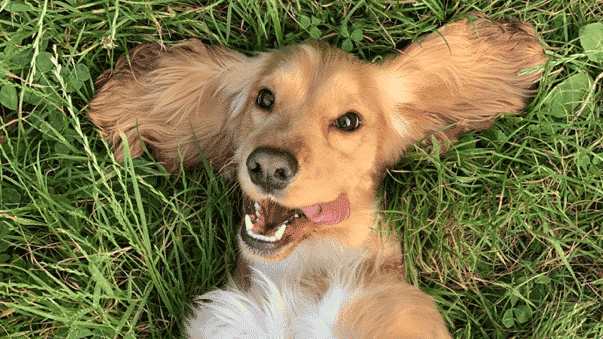 6. A Spot for Digging
All dogs enjoy digging. If you enjoy gardening, this can be a significant problem. That is why, if you want to keep your dog from destroying a flower bed or a small crop of vegetables that you have planted, you should make a digging area for them. A small sandpit could do the trick. A designated digging area will also reduce the likelihood that your dog will dig under your fence.
7. Make a Pool for Your Dog
You can never run out of ideas to keep your dog cool during the summer. Installing a pool just for your dog may seem like a significant investment, but it doesn't have to be. A simple wading pool for kids may be an economical and enjoyable method to provide this luxury for your dog.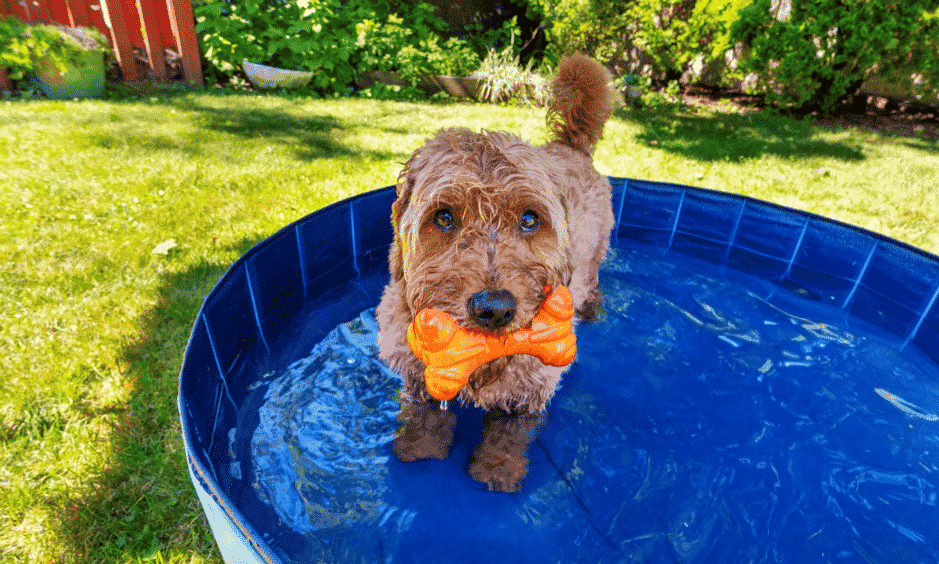 8. Make a Dog Run for Your Dog
Lastly, build the ultimate backyard for your dog by considering a simple dog run. If you have adequate room, try creating a dog run that goes the length of your yard. While the run should confining, it does not need to be in the form of a stark and unattractive chain-link fence. Conceal the fence with low evergreen hedges and plants, providing gaps for your dog to see through.
These have been our eight tips for building the ultimate backyard for your dog. If you design your yard with your pet in mind, you will ensure they are happy and entertained and discourage them from naughty behaviours.
Images used:
https://unsplash.com/photos/G8cB8hY3yvU