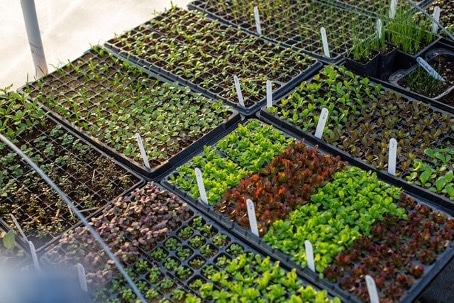 Who says you have to be a pro gardener to enjoy the blessings a prebuilt greenhouse provides? No matter how experienced a gardener you are, you deserve to relish in colors, scents, and taste of homegrown produce. A prefab greenhouse can help you fulfill that dream. But do you know what the best plants to grow in a greenhouse are?
First things first: Why do you need a greenhouse?
Greenhouses are necessary for commercial growers and nurseries but have recently found their way into backyards and home gardens. The reasons for that are numerous, as it turns out that a greenhouse is great to have for several reasons.
It encourages the start and prolongs the growing season. Grow your food and save when the market prices skyrocket.
Greenhouses protect the plants grown within from pests and most diseases. You can keep your produce safely away from any wildlife on the prey.
They provide weather protection to sensitive plants. There is no need to let your delicate plants die out during the harsh winter season.
Allows you to control growing conditions. If your climate doesn't welcome certain plants, your backyard greenhouse certainly does.
If your intention isn't just to flex your green thumb, try gardening in a greenhouse. It is a beginner-friendly option that also benefits adept gardeners. The best part? If you ever tire of one type of plant, you can always try something entirely different. Your greenhouse doesn't judge. Below are some of the best plants to grow in a greenhouse!
Growing flowers and ornamental plants in a greenhouse
They say there are two types of gardeners, those who like to look at the plants and those who want to eat them. You will greatly enjoy caring about frequently flowering plants with vibrant colors if you're the visual type.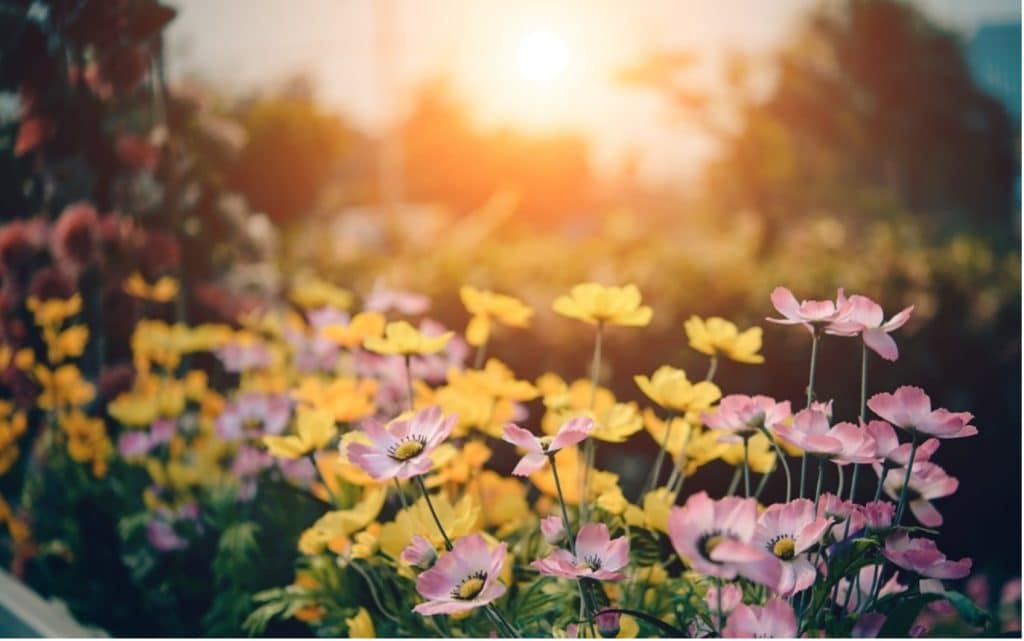 The least complicated to care for, almost constantly blooming, and, thus, the best plants to grow in a greenhouse are African violets, coming in a vast range of varieties and colors.
A lovely flowering tropical succulent, Kalanchoe, was one of the first to go into space, so why not into your greenhouse? Its long-lasting flowers will improve your outdoor decor but also your home interior.
Easy to care for, begonias are a gem among potted plants. The only challenge you will experience with them? Try to decide between Solenia 'Dusty Rose' Begonia, Nonstop 'Mocca Yellow' Begonia, and Rex Begonias.
The best greenhouse fruits
What's the most common greenhouse fruit species, you might wonder?
Strawberries are undoubtedly the most popular fruit plants grown in home greenhouses. It will need a rechargeable pollinator as a fruit-bearing plant, as you most likely won't allow natural pollinators inside your greenhouse.
Do you want to have delicious homegrown raspberries and blackberries for your smoothies and cakes all year long? It is possible, and you don't even have to wait too long for the first harvest.
Caring about a cantaloupe (muskmelon) in a greenhouse is rewarding for several important reasons. Growing is simple, the plant doesn't take much space, and it returns all the care invested with tasty, healthy fruit.
No matter how low-maintenance your greenhouse plants are, you will need specific tools to prune, pollinate, spray, and water your plants. Consider using a mobile storage unit if you have garden tools and appliances that can't fit your greenhouse storage. It's easy to learn how to make the most of it and have all your tools at hand.
Cultivate vegetables in a greenhouse year-round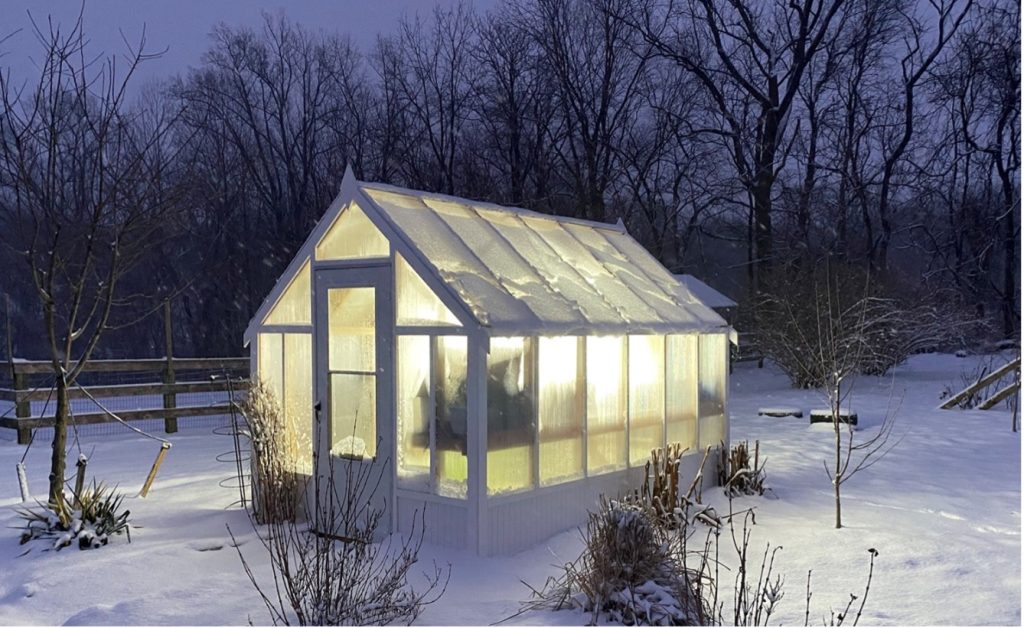 Harvesting salad greens every day? It is possible if you care about your plants in a greenhouse in optimal conditions. As long as you avoid freezing conditions and water the plants regularly, you can enjoy fresh crunchy lettuce daily.
Fresh, young spinach is more nutritious than lettuce but just as easily grown. One of the best plants to grow in a greenhouse doesn't mind cool weather and even thrives in it. If you plan to grow it, consider the needs of other plants in your greenhouse and choose compatible roommates.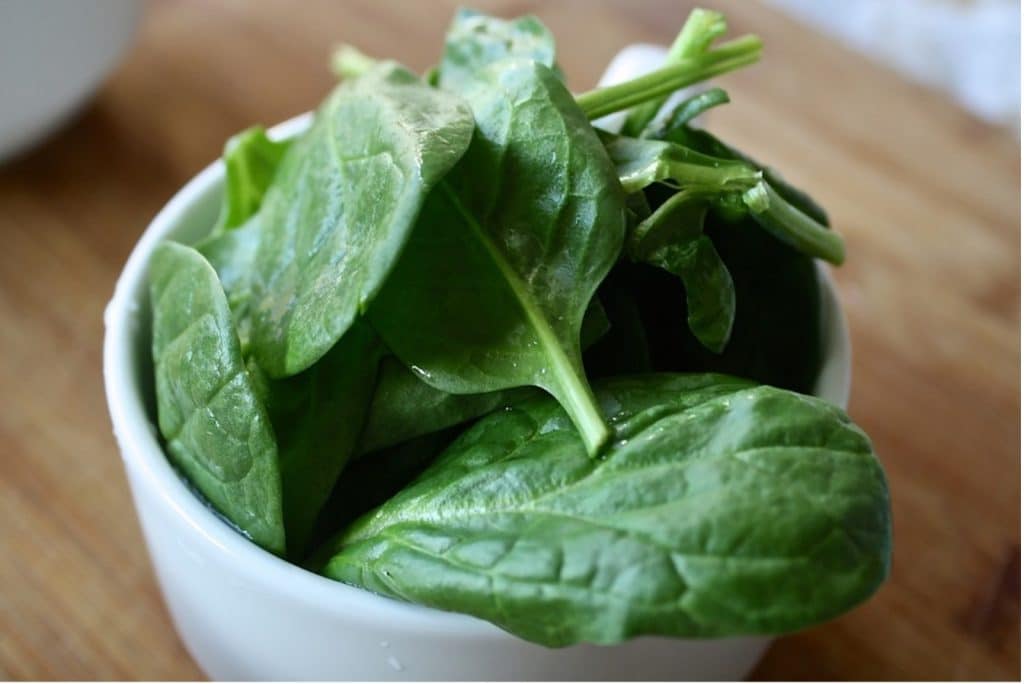 Beginner-friendly zucchinis are simple to grow, bear fruit quickly, and deliver a healthy, bountiful harvest. To make them particularly happy, provide them with all the space they might need, including larger containers as they grow.
Whether fruit or veggie, tomatoes are growers' favored choice for. Choose a disease-resistant variety, provide it with sufficient heat and light, and enjoy various delicious organic produce.
Enjoy the benefits of greenhouse herbs
What is better than having aromatic spices (and cocktail ingredients) at hand year-round? Not only that herbs are hardy, pest-resistant plants, they also act as natural pesticides, defending other plants with which they share the greenhouse.
Competitive mint is perhaps not the ideal neighbor to other plants, but it will reward you with bright, fragrant leaves if you keep it apart. On the bright side, its invasive properties make it relatively easy to cultivate. You can use fresh leaves to spice cold beverages and cocktails and prepare tea and marinate the meat before cooking.
Full sun, loose soil, and constant watering are all that cilantro needs to thrive in your greenhouse. It will even self-seed. Yours is only to harvest the leaves in the morning and browse the web for savory recipes.
Rosemary is one of the inescapable ingredients in Mediterranean cuisine and is also relatively easy to grow in non-Mediterranean greenhouses. Depending on how much space you can afford, choose between the tall upright and low, creeping variety. The leaves of both types taste equally good, but the fragrant flowers are an even better seasoning for salads.
What is the best location for your greenhouse?
By now, you shouldn't have any doubts if a greenhouse is the right choice for you. Only two other decisions remain.
Firstly, find the best spot for your greenhouse and transform your outdoor living space this way. If the ridge of the greenhouse roof runs east-west, plants will receive an optimal amount of sunlight during the winter season. Make sure that tall trees don't shade it, there's sufficient space around it to clean it, and it is close to the water and electricity source
And lastly, pick your favorites among the best plants to grow in a greenhouse and garden your heart out.