To protect dogs that are cared for by others in a commercial setting (example: training, breeding, boarding, rescue or hunting i.e. foxhounds), local government has developed minimum standards and guidelines which must be met in order to obtain permits and licensing for the owner or operator to offer services.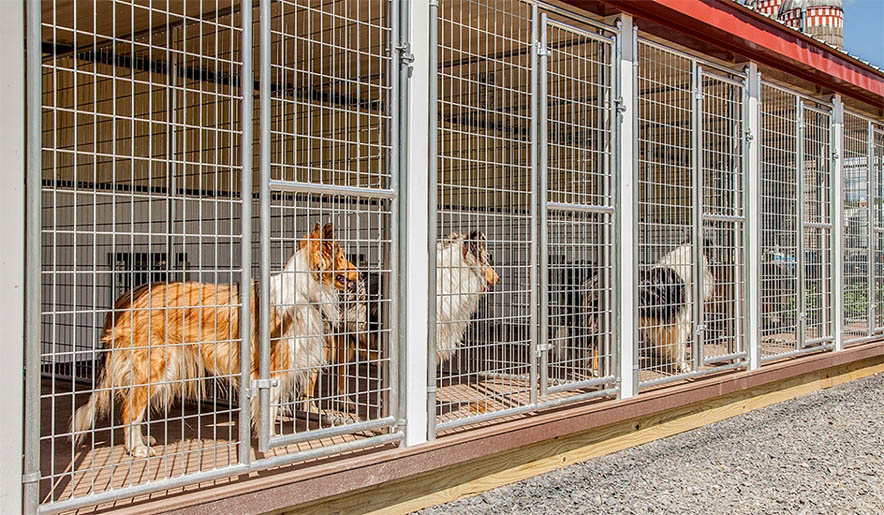 If you are contemplating opening a commercial kennel facility, be it for a veterinary clinic, canine rescue or a boarding or training business, it's essential you know what's required to meet code.
Veterinary clinic needs are usually set to a higher standard than other types of entities as the sick animals being housed in close proximity to each other require protection from cross-contamination from dog neighbors.
Here is a great article from Coral Dawn Drake on the mainstay items you need to consider from the legal standpoint.
While older buildings may be grandfathered in and avoid the latest regulatory red tape, the reality is that new modern materials and components, combined with well-researched health design, have entered the marketplace. As such the success of a business run out of an older establishment may be compromised if it can't keep pace. Not only do minimum kennel standards matter to the welfare of the animals, they can also affect your bottom line.
Older structures – often concrete floored, possibly dark with small, inadequately ventilated kennel boxes (*which may or may not include exterior runs) may seem outdated and clients could be hesitant to leave their beloved pets there. These buildings also necessitate a considerable amount of cleanup effort costing extra time and money as well as making it harder to attract and keep good staff.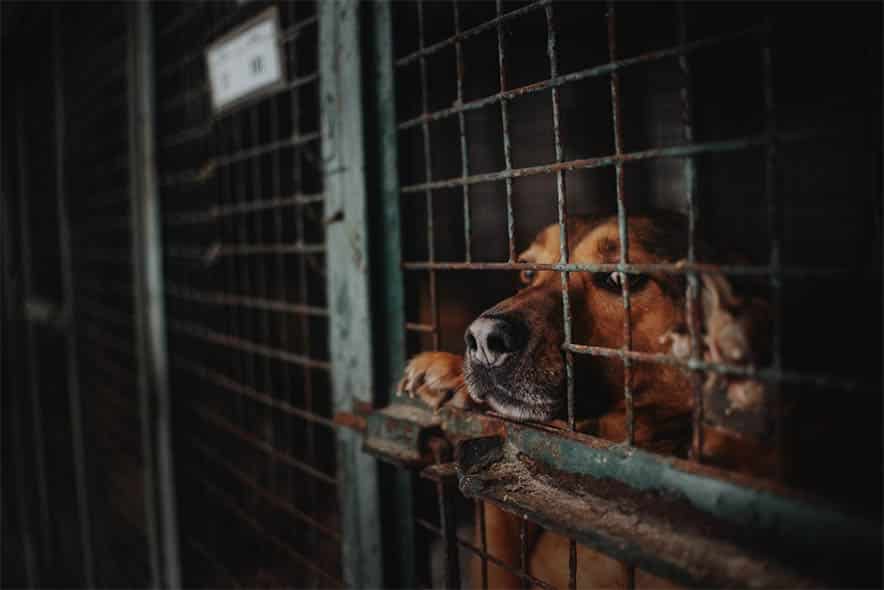 Reasons to avoid an upgrade may include: lack of space to add another kennel to the property, navigating the zoning and building regulation process with the local authorities and of course, the capital expense of purchasing a new building.
Let's investigate some possible workarounds:
The Space Factor
If another site is not available on the property for an additional, new kennel, then the first option to consider is knocking down the old kennel and starting over.
The foundation may need improvement. This creates an opportunity for new, and better, drainage options to be added while new site preparation is in process.
If knocking down the concrete kennel building to start over is not an option due to costs involved, consider removing damaged or degraded fencing and exterior debris and using this now free/open space to set a new kennel on a fresh bed of gravel or compacted stonedust material alongside the old kennel.
Commonly a concrete block kennel that has seen better days and lots of use and abuse, will also come with some rusting wire enclosing cracked concrete floored pens. This area will be relatively straightforward to update and renovate.
The older kennel building can be thoroughly cleaned out and the concrete floors recoated/polished and used for other purposes such as storage of tools and equipment, or even converted later and repurposed for other uses. Or it could be kept as a backup unit for quarantine needs or overflow of bookings during busy periods or for special events.
Consider adding new electrical service to both buildings and upgrading the water and electricity to both locations at the same time if you plan to renovate the old building at a later date.
Licensing and Permits
Modern modular kennels usually address the latest requirements that the local authorities have issued, but this compliance cannot be assumed. If you need any customizations, be sure to have them factored into the design of the structure beforehand.
Leading producers of commercial kennels offer full customization of all features, so don't be shy about asking. It is often less expensive to buy a prebuilt kennel off the lot. A great cost-saving option if it meets your local zoning rules and regulations.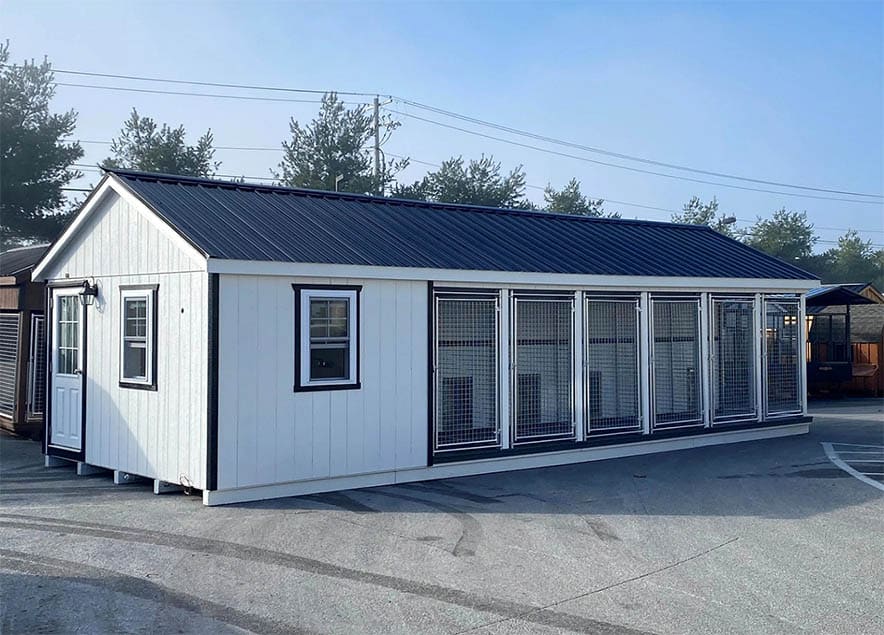 If you can't locate a prebuilt, commercial-sized kennel on a sales lot that fits the bill, keep in mind it is much less expensive to have the custom features you want and need added at the design stage, then after you take delivery believing you can add them yourself later. DIY upgrades and enhancements are not always feasible.
Once you start reviewing custom features on the new kennel, you'll see just how far things have come in recent years. As part of the design and purchasing process consider adding creative, value-added ammenitiess to your new kennel to create and drive more revenue streams. For example, hot and cold running water and a grooming/bathing station in a lobby area can be utilized to offer these services as adjunct options for boarders.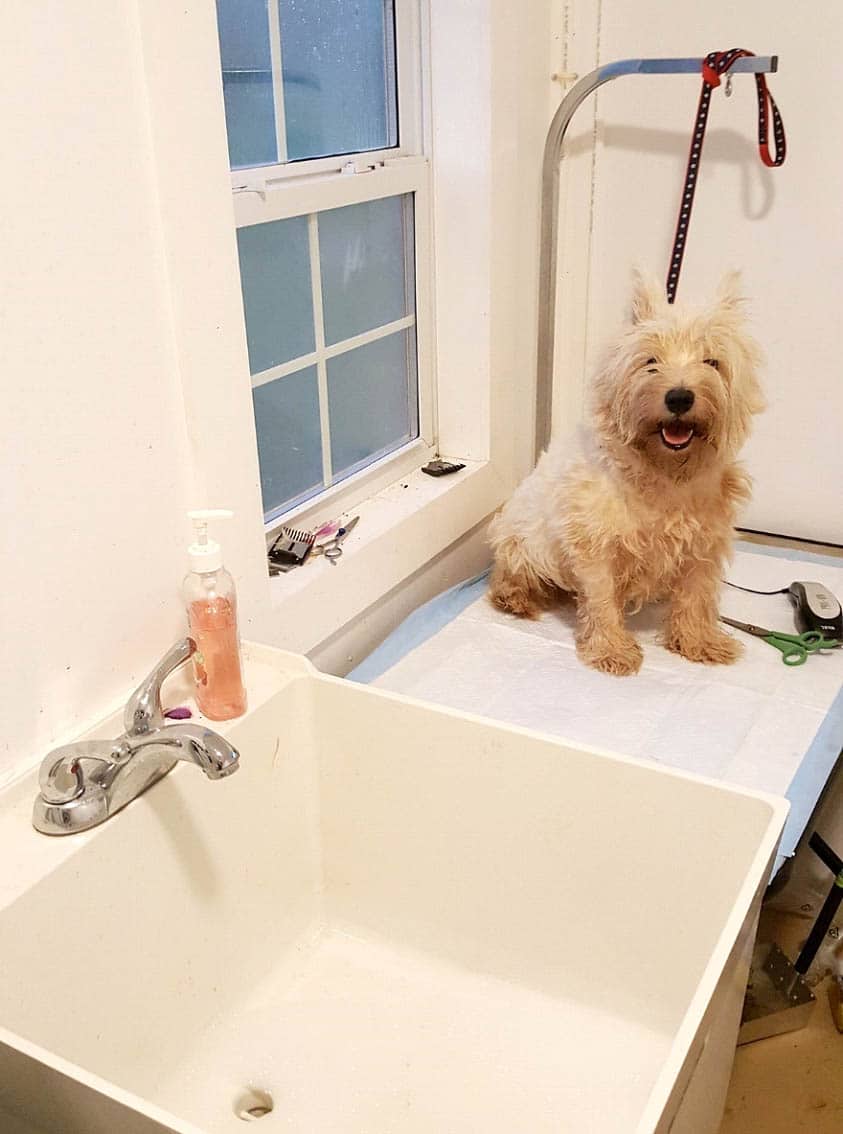 In the article mentioned above, standards vary considerably state-by-state as well as from one town to another. Fortunately, many of the key features remain the same.
When you need a permit to place a new kennel it is smart to get ahead of the game but talking with the zoning or licensing person(s) in your neighborhood well in advance of making any changes to your existing set up. That way you are well informed and prepared for what will 'fly' and what will not.
Most personnel on the permit roster will be happy to help you navigate the local ordinances, rules and regulations and encourage upgrading your business. Just make certain you are presently in compliance as a 'grandfathered' business before reaching out.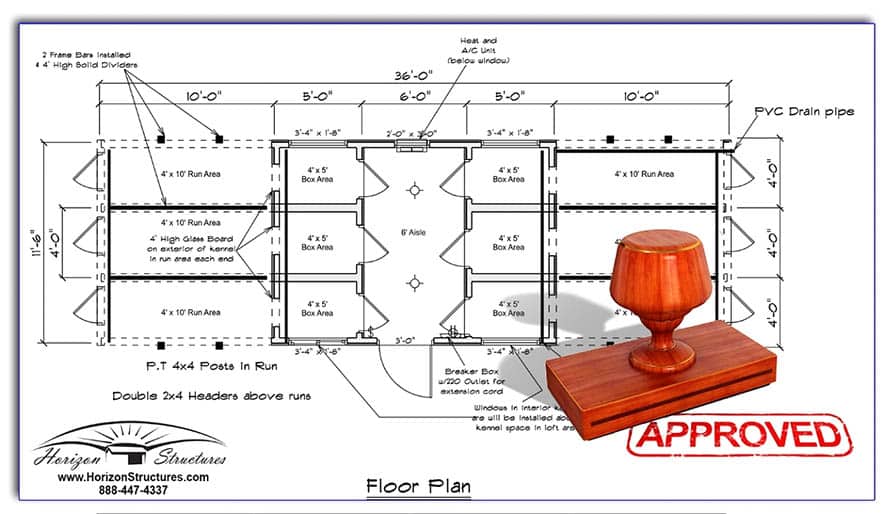 Remember the animal's welfare is always first and foremost in the rules issued. Updating your services and facilities will help you keep existing clients and develop new business.
A Capital Idea
The investment in a new kennel building is not one to be taken lightly but there are means to help defray the expense.
Talk to your accountant about amortization/depreciation deductions for a new capital expense, loan and interest payment deductibility and possible business valuation benefits at resale.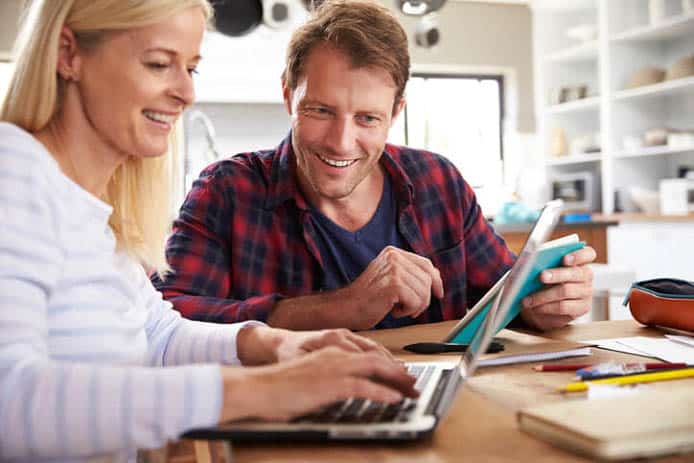 It is also good to note that an important advantage of many prefab or modular commercial kennels (built at the factory and delivered with an all important 'to the penny' quote that includes freight and set up of the structure) is that they can be moved, for an additional fee, by the same company at a later date if you decide to relocate.
Larger modular building companies will offer attractive financing packages as well as discounts for multiple building purchases.
If you choose a firm that offers such kennels, check and see if they also offer other structures that may be useful to your business such as storage buildings or outdoor living structures. For example: pavilions or gazebos for event use, etc.
HORIZON STRUCTURES
Commercial Kennels – CLICK HERE

SHEDS – GARAGES – OUTDOOR LIVING
Visit Stoltzfus Structures
CLICK HERE
In reviewing the acquisition costs of a new kennel be sure to consider cost savings as part of the equation. Money you spend on labor, cleaning supplies, staff turnover expenses for retraining and advertising, in addition to lost revenue from potential clientele, all add up to real dollars and money saved over time can add up to a significant amount. The added bonus that it makes your life easier should not be overlooked either. Not all benefits are monetized.
A modern-day commercial kennel will not only be more appealing to prospective clients it will also have easy-to-clean surfaces, excellent drainage and be light, airy and roomy with plenty of space for caregivers to stand – full height – and go about their daily tasks making life better for both dog and human.
From a lifestyle perspective, less doggy odors and mess, less barking noise as canine residents are happier, and less likelihood of the spread or start of disease due to better hygiene practices all add up to a better environment. This healthier environment can save costs on veterinary expenses too.
Be Bold – Explore Options
While the idea of purchasing a new kennel may seem beyond the realm of possibility at the present time it never hurts to ask questions and explore your options. There is no good reason to be living in the 'dark ages' of dog care. Rest assured your competition isn't.
Investigate the local competition to see what other people are doing to maximize revenue stream from their facilities and to be inspired with new ways to expand your own.
As kennels are offered in different sizes, you may be able to add a more modest sized unit now while planning full replacement of the older kennel building later once you realize improved revenue from the newer structure.
No business does well if it allows itself to stagnate, and having a good nose around your options will help you sniff out the best one for your individual needs. Don't be shy to try!