Building plans and permits are an important part of your new horse barn purchase. While some towns don't require any plans or permit applications submitted for an agricultural construction project, many regions are increasingly requiring property owners to apply for permits to protect both themselves and their neighbors from unsightly or unsafe buildings.
While at first these requirements may seem unnecessary, the ordinances are in place for your protection. Proper plans that have been inspected and certified by a licensed engineer will meet local code for snow load, wind shear and safety in design. Most towns charge a small application fee for their time reviewing the plans and the siting of the construction, inspecting the structure both during construction and in its final form and issuing a certificate of compliance or occupancy.
At Horizon Structures plans and permits are a part of everyday life. Structures need to have a set of plans to detail both their construction materials and design. From the center aisle barns to the humble run-in shed to commercial kennels and storage buildings, all structures begin with a draftsperson creating the plans according to general code requirements.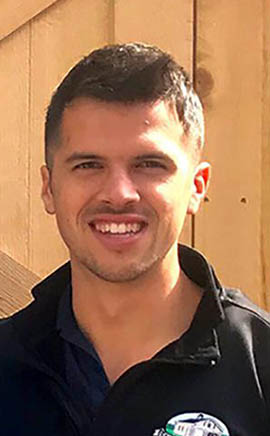 Our own Mark Zook is a key player on our project management team and has a wealth of experience in all kinds of designs. Horizon Structures' customers don't just trust the plans created to perform with great form and function, they can also count on help with the permit process to ensure their barn purchase goes as smoothly as possible.
"Over the past 5-10 years towns have become much stricter with permits and we realized it's been an inconvenience for a lot of our customers so we try to make that process as easy as possible by providing building drawings. We find fulfillment in being able to serve each customer and try to make that process easier, " explained Zook.
If you try to dodge the permit requirement, you will be not be able to legally sell your property in the future without the town's consent and issuance of a certificate of compliance. There will likely be expensive penalties involved even if the construction is latently approved. Worst case scenario: the town can require that the building be entirely removed.
While you may view working with your local Town Zoning and Building Inspector and Planning Board a hassle, or at the minimum an intimidating part of your new barn purchase, there is no need to worry if you do your due diligence and select an experienced building company to partner with for your project.
Regardless of whether your town requires a permit for the build or not, you should definitely insist that any construction firm you use provides you with a detailed set of plans. Hurricane protection in the form of special anchoring and roof tie-downs, specific types of materials to be used for siding, roofing and windows, are necessary to protect everyone in the neighborhood from potential storm damage. Roof collapse, due to heavy snow load, can and does happen. Fortunately, this can be easily prevented with correct construction. If your building company won't provide such detailed plans, for a minimal fee or as part of the building cost, then you probably don't want to utilize their services.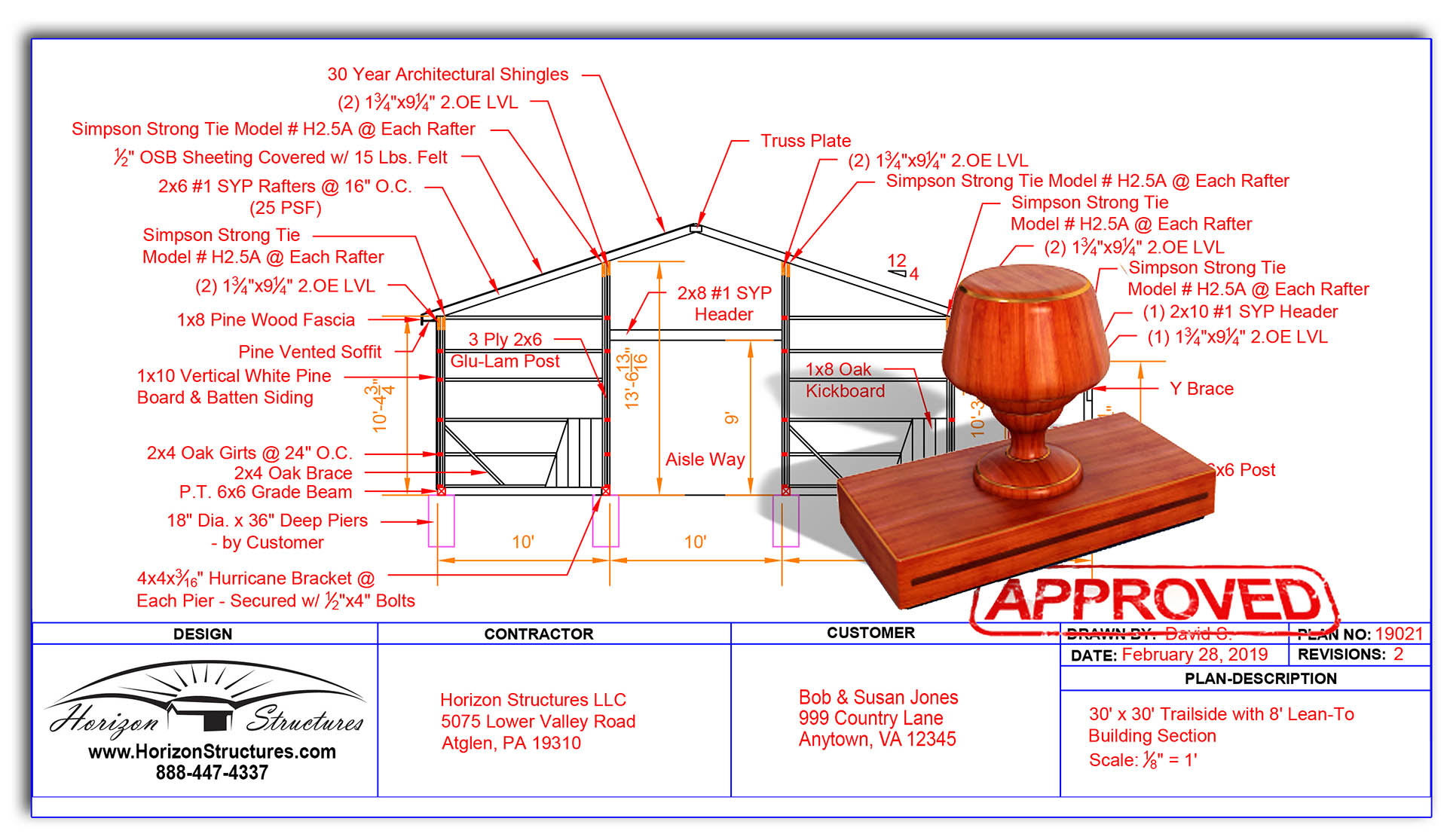 Reputable construction firms like Horizon Structures will produce a full set of detailed plans for your build. They will also help you through the barn building safety permitting process and provide a wealth of advice as to how to implement any changes that may become necessary as a result of your local officials building requirements and have plans properly certified by a licensed engineer if necessary for additional charge.
When you consider all the ways that permits truly protect you and your neighbors… set back from a property line, whether it impedes light or views, the safety of the build and the overall appearance of the structure… then you'll appreciate that the permit process is actually a useful factor in your barn purchase. It can save you from making a costly mistake either in what you build or where you build it.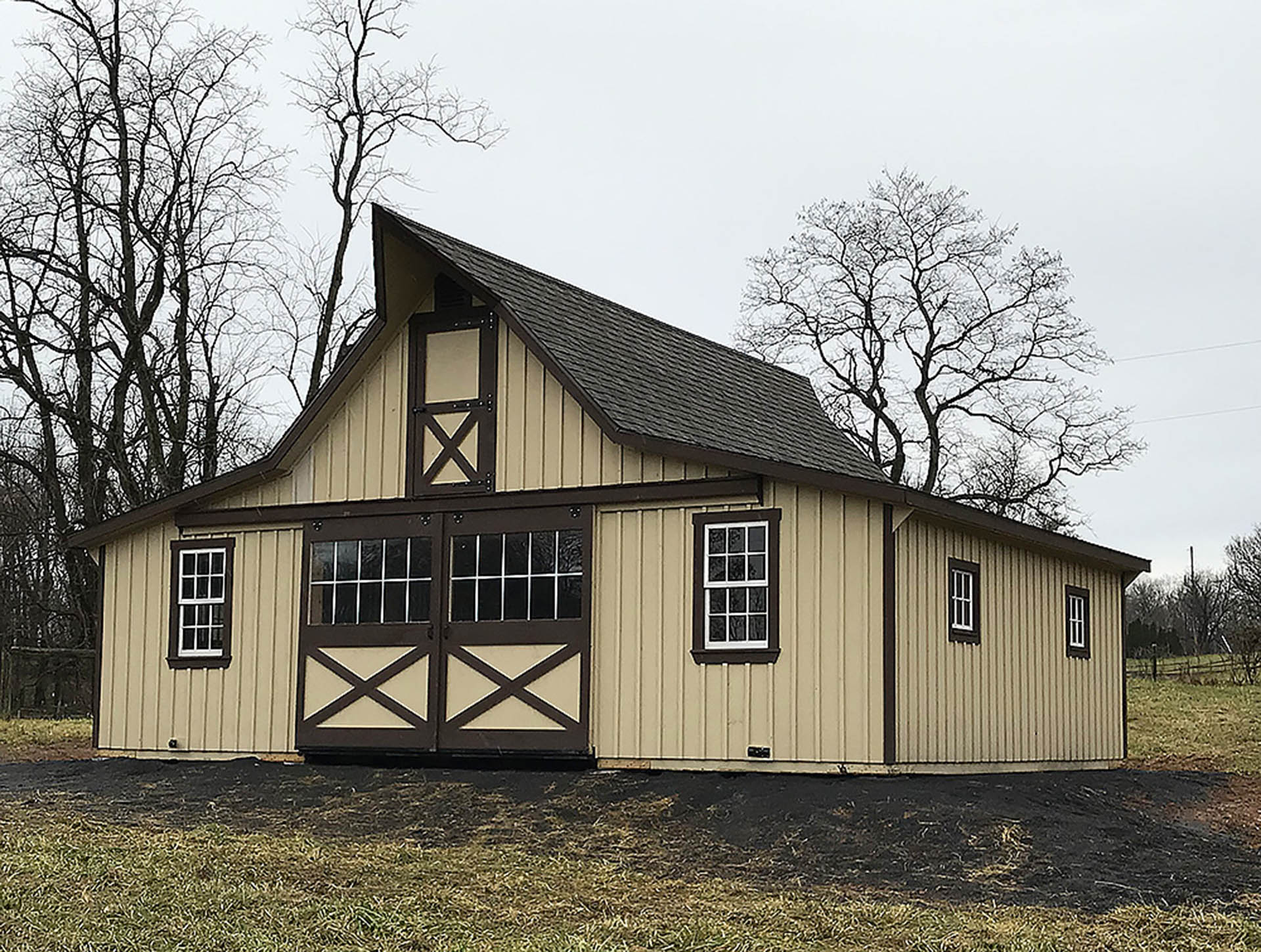 When selecting a partner to work with on your new horse barn don't be shy to ask up front about their policy for plan provision and permit assistance. The process can be headache-free and simple to negotiate with a professional, experienced company that works nationwide on barn building and can address all the variant issues that arise due to regional climatic differences.