Part 7:  Delivery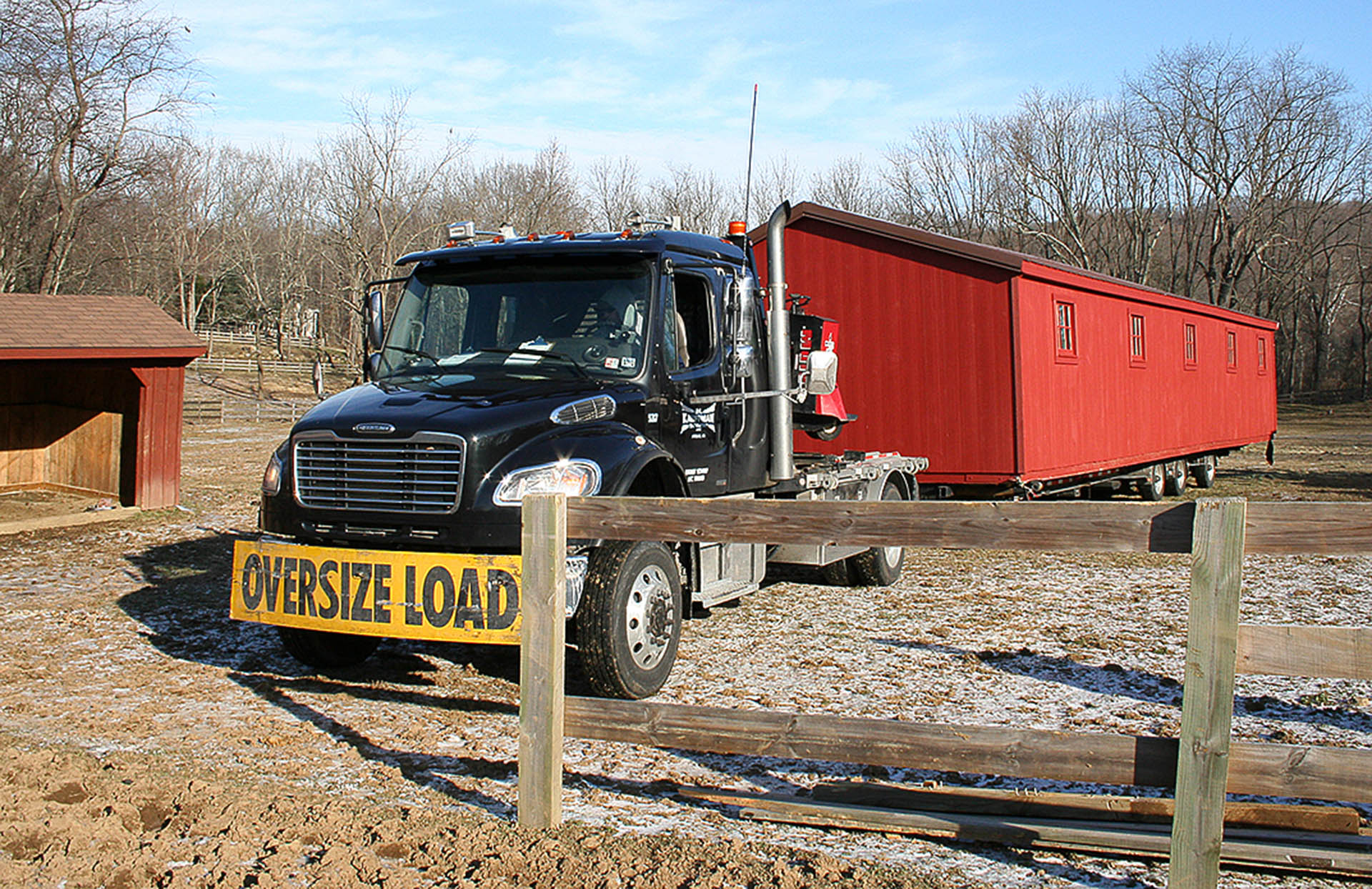 Horizon Structures Delivers on 'Delivery '.
The keenly anticipated delivery day for your beautiful Horizon Structure has arrived. No need to be nervous because the driver and Amish carpentry team that bring your building are all experienced at handling both large and small delivery equipment, from a mule (no, not the equus variety!), a F550- type truck, or a tractor trailer for buildings over 40 feet. The rigs range from 24-48 feet in size. These experts will navigate your property with care and diligence. Before you know it, your shed will be delivered and installed, immediately ready for use.
Larger delivery equipment requires enough space to make wide turns. For smaller buildings, the mule, which is truly a beast, can fit through narrower spaces and powerfully lift the building into the perfect position. If the building is too big to be lifted it can simply be slid off the rig using the hydraulic system. The bed of the rig is gently raised and once the building makes contact with the floor the rig moves carefully forward and places the building in the desired spot. Yes. This is not our first rodeo! You can find detailed information and pictures of our shed delivery and installation process here.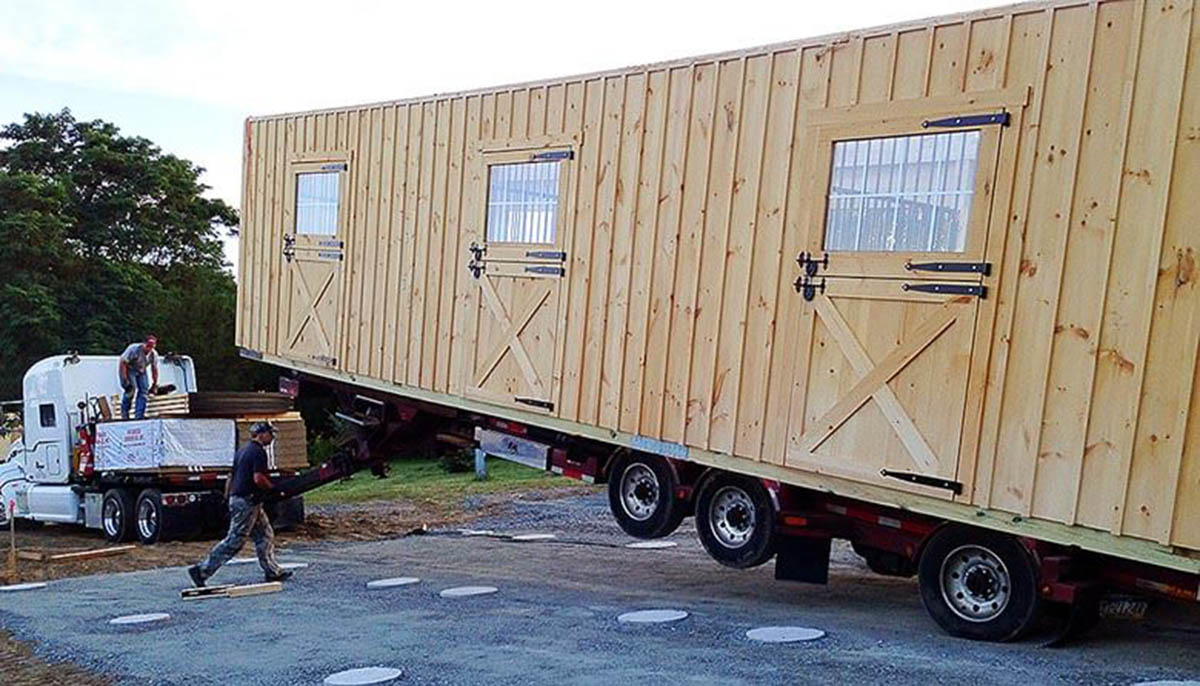 Before you know it, your shed will be delivered and installed, immediately ready for use.
There are a few things you can do to help with the shed and stable delivery process.
Check there are no low power lines or tree limb obstructions. If you have any questions on height and radius needed for turns simply call us at 1-888-44-SHEDS.
The driveway surface to the location should be stone covered and not just dirt which will mud in wet weather. If you have any nearby paved areas, underground septic systems or other areas not to be disturbed just let the driver know.
Check gates and entrances for width.
Put the kettle on. The driver might like a cuppa! Just kidding.
Once the building is in place the driver will check it for level and all doors and windows are checked to make sure they operate correctly.
With the wealth of experience handling structures of all sizes at Horizon our team is always just a click or call away to help you ensure the delivery process is non-stressful and goes smoothly. You can email photos/map/diagram/measurements of your property for advice if you desire and talk with our shed and stable delivery team to address any concerns.
Horizon Structures offers flexible options in everything. Customized design, delivery dates and methods, financing. So. What are you waiting for?? Make your dreams a reality: Bring your horses home to your backyard stables; your chickens home to roost; your car in from the cold; your dogs in to safety; your family in out of the sun. Give us a call now at 1-888-44-SHEDS.
Read Part 8 – After The Sale of our Prefabricated Barn Buying Process Series HERE.