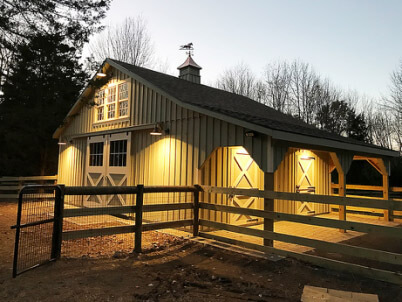 When considering various features of a barn, (regardless of whether you are going prefabricated, pole barn or stick built), it is important to carefully question the builders under consideration for the project as to which features are included in the price and which features you will be charged extra for.
1. The Outside Spectacle
When choosing your new custom barn design, it is wise to first consider how it will impact your property visually. What type of roofing and siding do you want?  What colors?
Discover the board and batten siding options and color options for your custom horse barn available through Horizon Structures.
In addition to color and material type you should also think about maintenance and snowfall (if applicable). For example, a metal roof will shed snow load better than shingle, but will also be noisier inside the building unless you add insulation underneath the roof.
2. Light is Right
Everyone loves a bright, well-lit barn. Regardless of whether you choose a sash window, transom window or some other custom barn design it is important that the interior of the window have a protective grill if it's within reach of horses.
Think about how you will clean the windows also. This is – at minimum – a bi-annual chore so ease of operation and reach is important. Also consider prevailing winds and airflow in your building and try to take full advantage of both. Windows add valuable light and can minimize the use of electric. You can also add skylights for natural light.
Shutters are a pretty addition but make sure they are out of the reach of inquiring equine mouths. These can be decorative or functional.
3. Fresh Air Everywhere
Windows will add fresh air when open but you might also like to add a cupola, which can increase air circulation and provide additional ventilation in your barn.
Electric fans can be added to the interior of the cupolas to increase air movement and a beautiful weathervane on top completes a pretty picture.
Also consider gable and ridge vents and even hinged vents if you live in a warm climate. Note that vents should be covered with wire to prevent birds entering the building and setting up residence.
Grills between stalls and on stall fronts will also increase both light and airflow.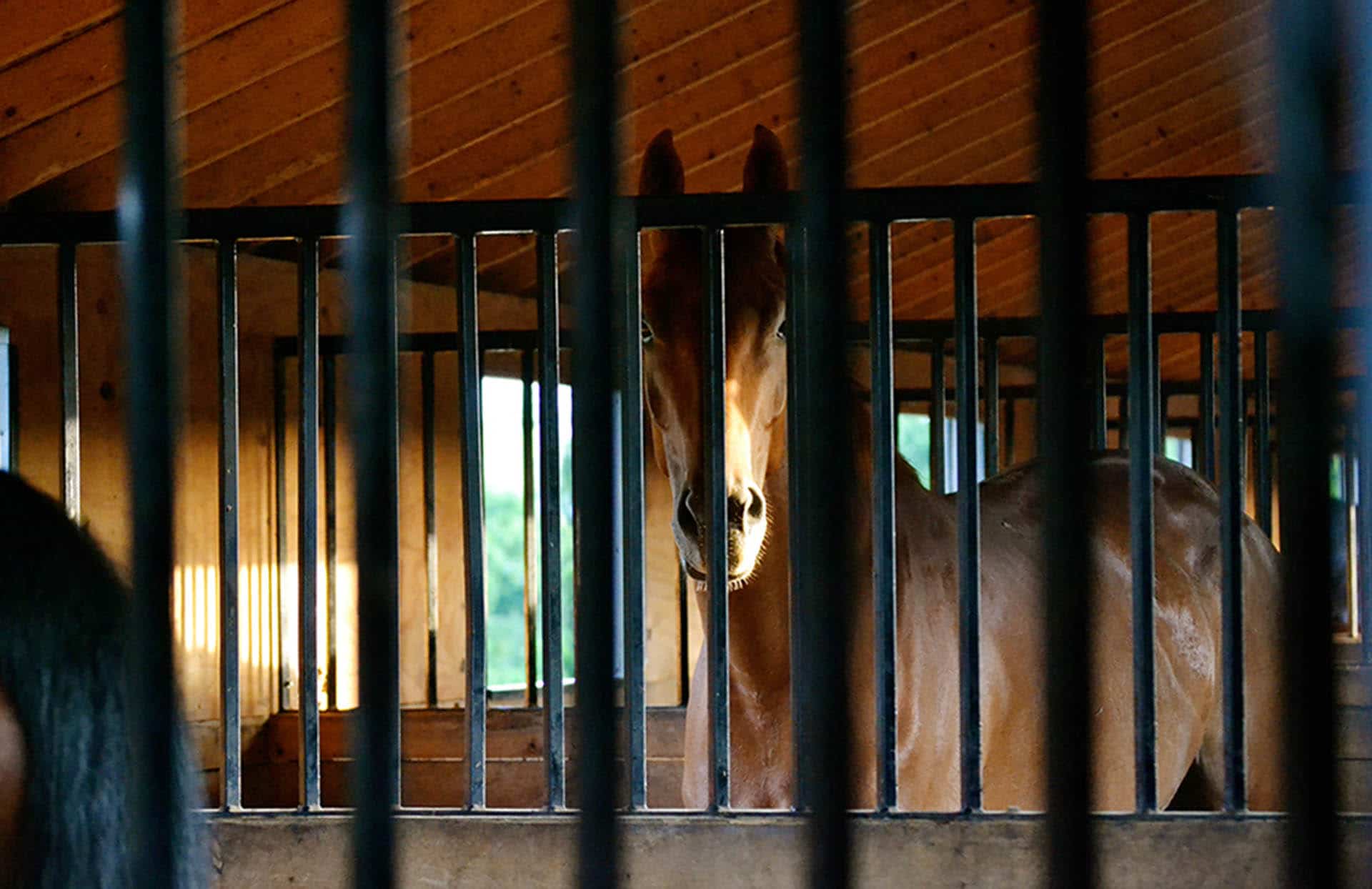 4. Kickboards & Partitions
Every horse stall should include a kickboard for the safety of the horse and the preservation of the building. Heavy-duty metal chew guards are a great addition to protect all exposed wood surfaces as most horses will chew wood to some degree if they are bored. A chew guard on a Dutch door is typically included with the door.  If not, it's definitely money well spent if you need to have it added.
How will the stalls be partitioned in your custom horse barn plan? Will you implement full (wood) walls or a half wall with a grill above? Check the quality and finish of the metal grill and be certain that the bars are set a maximum of three inches apart to prevent accidents. If you have a breeding operation you may want removable partitions.
5. Storage of Tack and Supplies
We all know that we have a lot of horse 'stuff' to store: saddles, bridles, blankets etc. plus the supplies our horse's need such as grain, hay, shavings or straw. Think about whether you want loft storage for hay or a ground level storage area. Also decide whether that storage place will have a wood floor, bare dirt or concrete.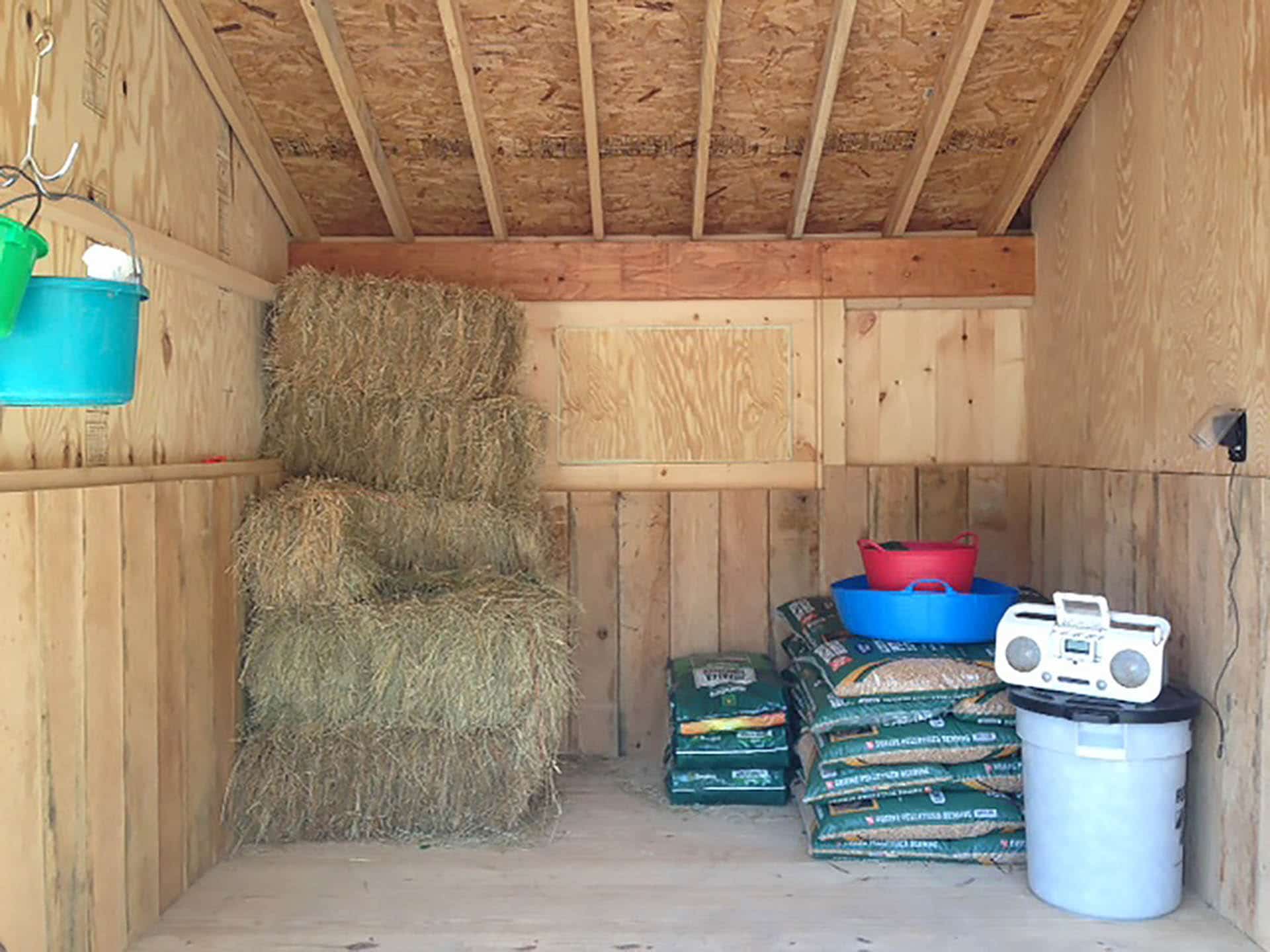 In conclusion when you are making the important decision to add a barn to the property you want to ensure you are making the best choice for you, your horses and your lifestyle. Professional experience counts and great barn builders provide sincerely good advice and a great product. Do your due diligence and ask lots of questions and be certain that you are truly comparing apples to apples when making your final choices for your custom horse barn plans.
Additional Resources: