There are many factors to consider when you embark on your garden design project. The shape and topography of the property itself will help guide you in the initial backyard layout process but budget constraints will likely ultimately determine the final picture. Above all the primary function of the space should stay the primary focus as you put pen to paper or finger to touch screen.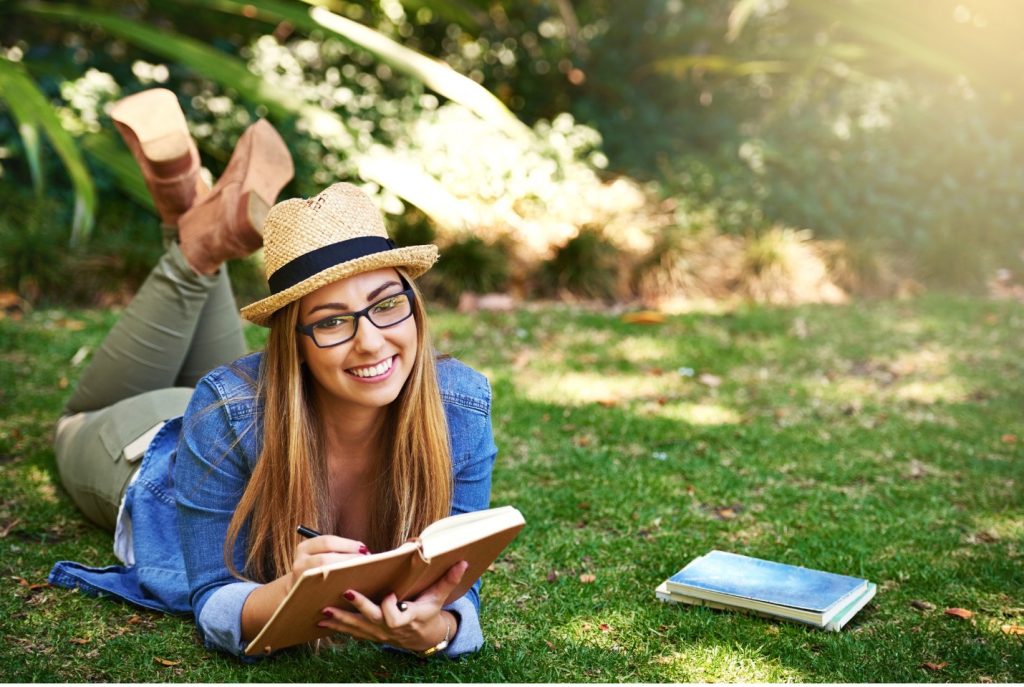 You don't have to have a college degree in landscape architecture to make good design decisions for your own backyard. Transforming your current garden into an additional 'room' for the pleasures of outdoor living and entertaining invites creative spirits to go wild, but there are a few simple considerations that are best mapped out at the beginning. Check out these outdoor layout ideas before you begin designing.
Type of Outdoor Living Structure and Topography
Gazebos were traditionally placed to allow occupants to 'gaze' across the bounty of their garden views during Victorian times. This necessarily meant siting the structure on a rise or at least a few feet above the surrounding garden. Maximizing the 360-degree view from a gazebo is a great idea in theory, but in today's more crowded urban environments the privacy advantage the gazebo offers over its cousins the pavilion and pergola may be lost if it were placed in a higher elevation.
For this reason, the gazebo may be better placed against a backdrop of woodland, privacy fence or at the end of the garden, or centrally located in the backyard as a focal point with a minimal raised site where discreet plantings can be made to screen the structure from unwanted glances from neighbors.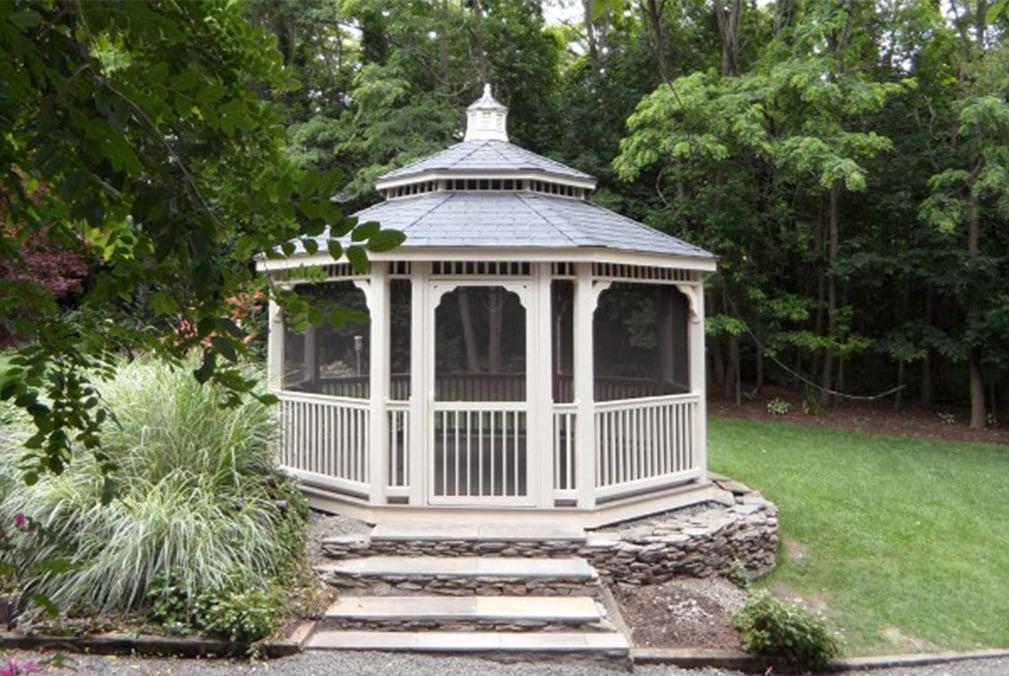 The pavilion or pergola structure offer the advantage of being adaptable for gathering of various sizes, and their placement should consider their impact of perspectives in size as well as situation away from areas of extremely high winds. For example, a pavilion or pergola set alongside a house would look odd if its height exceeded that of the eaves of the house.
Consider the view of the structure from the windows of the house. Depending on the function and use of the structure it may be preferred to be in full view from a regularly used window or it may be obscured from sight to provide a separate private space.
Patio Or Deck?
The topography of your backyard layout will also affect your options between incorporating a deck or patio in your design.
Where there is a drop or rise in gradient, building decks with different level platforms is more straightforward than putting in the necessary foundation work to support stonework.
Sonotubes or concrete pillars can easily be placed to offer the required support for decked areas and stairs are easy to construct. Decks are also generally cheaper to build than stone patios.
Bear in mind that some type of fencing of the area may be required to meet building code safety protocols if the area is more than 9 inches above ground level. An elevated stone hard landscaping area would also require walls or fencing. A foundation or 'form' may be necessary to support the weight of a wall to avert freeze and thaw actions and to prevent settling of the wall.
Gating the patio or deck in addition to fencing can provide an exterior space where your dog or young children can safely play and exercise. The addition of a covered space adjacent to the house such as a pavilion, with direct access from the home, will extend your usable living space with easy access for supervision of the antics of kids and pets.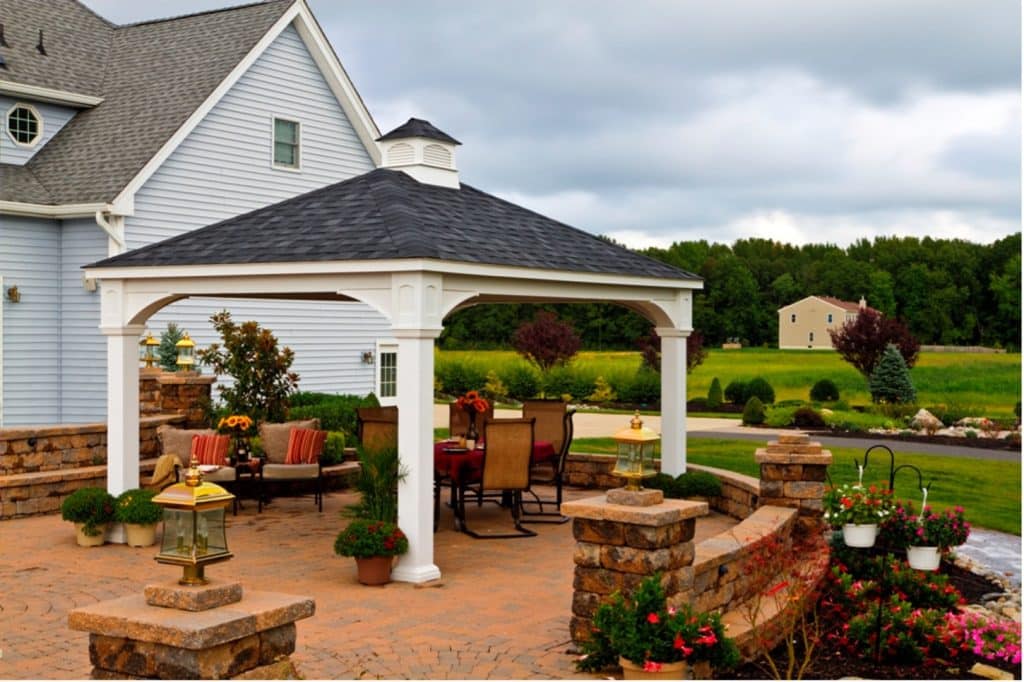 A significant advantage of a wall over a fence (unless it is a solid fence construction), is the protection it offers from the wind for both people and plantings.
For flat areas stone or masonry work, rubber bricks or poured concrete all offer good options for creation of a mud-free environment that a grass ground cover would inevitably incur.
It is a good idea to have an easy access method from the patio or deck to the garden area and to the house. A ramp is stroller and wheelchair friendly. Being able to access the patio or deck from the garden rather than just through the house allows more privacy when entertaining as people can enter the yard without trudging through your home.
How Do You Get There
Inviting winding paths that twist and turn provide additional room for bedding plants to be viewed and discovered en route. A direct path makes access straightforward and draws the eye to the structure making it a focal point.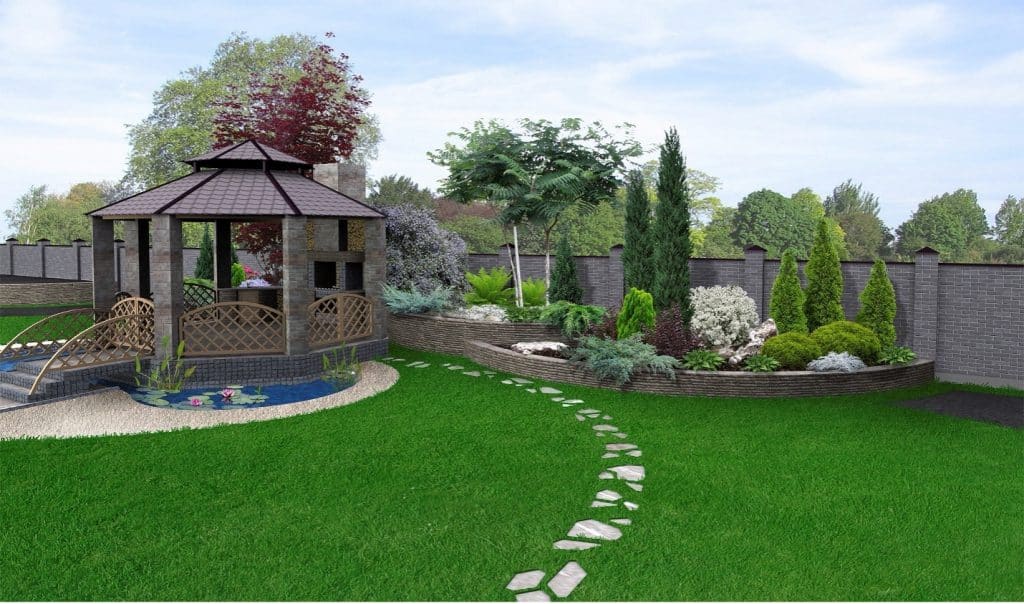 Wherever the paths lead you consider the pros and cons of how you finish their surfaces and how distant to the house you locate the structure. A gravel path may look attractive but be hard to navigate with a wheelchair or food trolley and a long route to and from an outdoor living structure means long food treks with trays full of dishes and drinkware.
Service Access for Water and Electric
Accessibility of services is often overlooked initially as the addition of electric, water or other options such as Wifi are often considered easier to implement than they actually are and the need may not be immediately apparent.
Once you start using the outdoor living space being able to decorate the area with lights, water container plants without dragging hoses around the garden and browse the internet or add security features requiring Wifi or electric may all become wanted to enhance the ease and enjoyment of the space.
Good planning will ensure better placement of outlets and faucets/plumbing lines for functional use and provide the opportunity to hide or bury cables and pipes.
The Critter Factor
The annoying presence of rodents, destruction of expensive plantings by deer, or damage by flying squirrels/raccoons or insects should all be incorporated into the design of the garden space.
Screens for gazebos, shade E-Z covers for either/both the sides and roof of a pergola, can help deter the activity of buzzing insects and pesky bugs. Thoughtful design in the actual structure should avoid any nesting area pockets or shelves for birds to set up residence and elimination of hornets/wasps/carpenter bees should be undertaken immediately their unwanted activity is noticed. A simple Carpenter Bee Trap is a good idea around wooden structures of any type.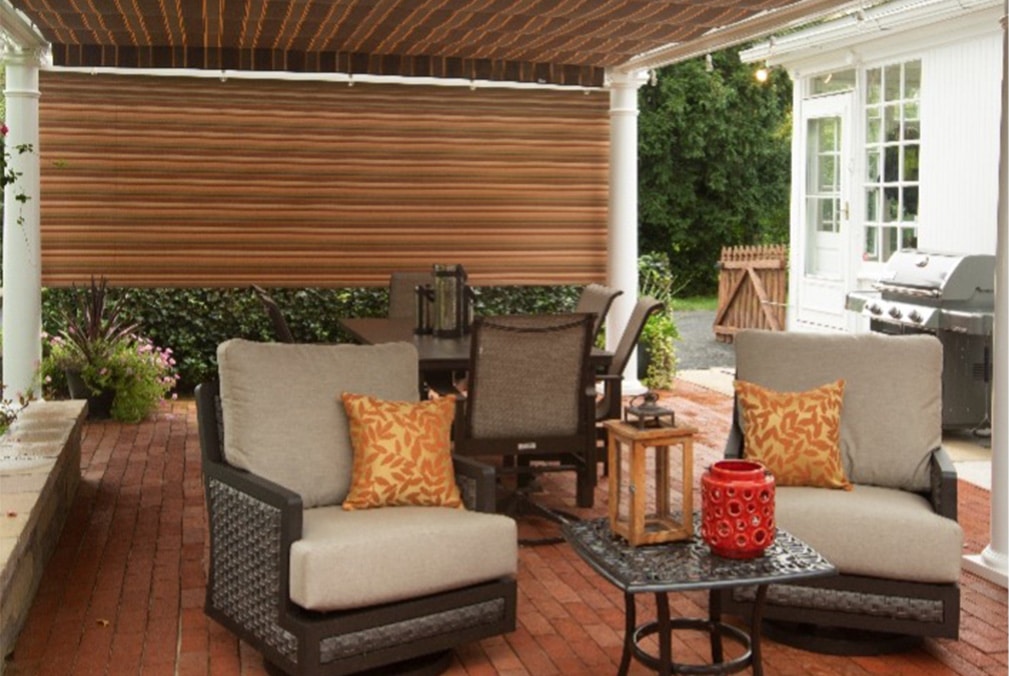 Deer and rabbits love to dine on the ardent gardeners' plantings and keeping them out of the backyard can be problematic without creating a negative effect on the space by confining it with high fences and brick walls. Eco-friendly solutions in warmer months include attachment of hoses to special motion sensors that scare of the critters by spraying them with water.  Other alternatives include electric fencing or other wire type protection.
There are many solutions published online.  Determining which will work for your unique situation may take research and some diligent application.
Soft Landscaping Patterns and Palette
Mixing vegetable with flowers and shrubs in the garden planting arrangement has been widely utilized as a method to defray damage from bugs and insects to all plants and can create a vibrant all-season color palette to the garden. For example, the planting of marigolds at the lawn edge can mitigate the intrusion of insects and nibbling critters to vegetables planted behind them. Ornamental cabbages and kales will add color to the garden all winter long, and bulbs planted in DIY chicken wire cages set beneath the surface of the soil can mitigate the destruction of the vulnerable bulbs by voles and mice before they have a chance to flower in the Spring and Summer months.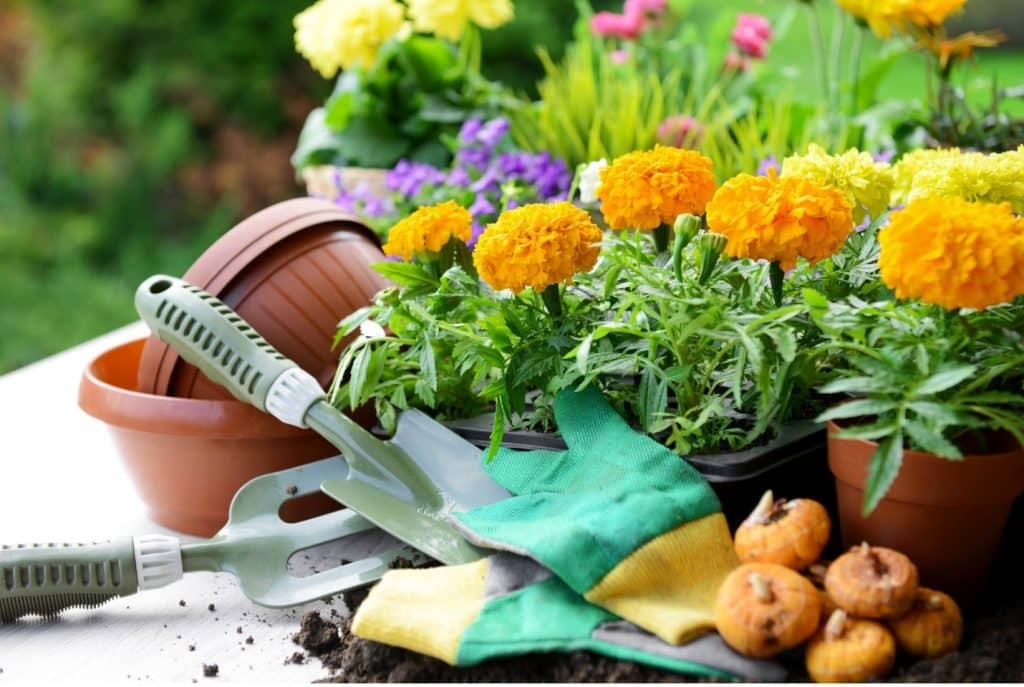 While blue colors in plantings give a feeling of distance and space, the warmer reds and oranges create a feeling of proximity. Consult a color wheel for useful advice on not just what plant heights and textures and shapes to place where, but also what colors to choose to create the identity and impression you want to create around your outdoor living structure.
Children and pets are particularly hard on garden plantings. Certain plants can also be dangerous for the inquisitive youth and playful pet either due to their toxicity or their thorns and prickles. When planting always consider not just the zone and sun/shade location of the plant, but also whether the plant is safe for all users of the garden. Regardless of whether you have pets or children of your own, you do expect the plants to last. Your garden legacy should be kind and safe for those that may come behind you.