No horse owner wants to enter a dark and dreary horse barn to visit their equine partner and work around their beloved beast. Horses are often reluctant to walk into a dark barn too. They become suspicious of what they cannot see and are reliant on their sense of smell to detect danger in the form of predators. Our four-footed friends' instincts used to preserve their lives in the wild.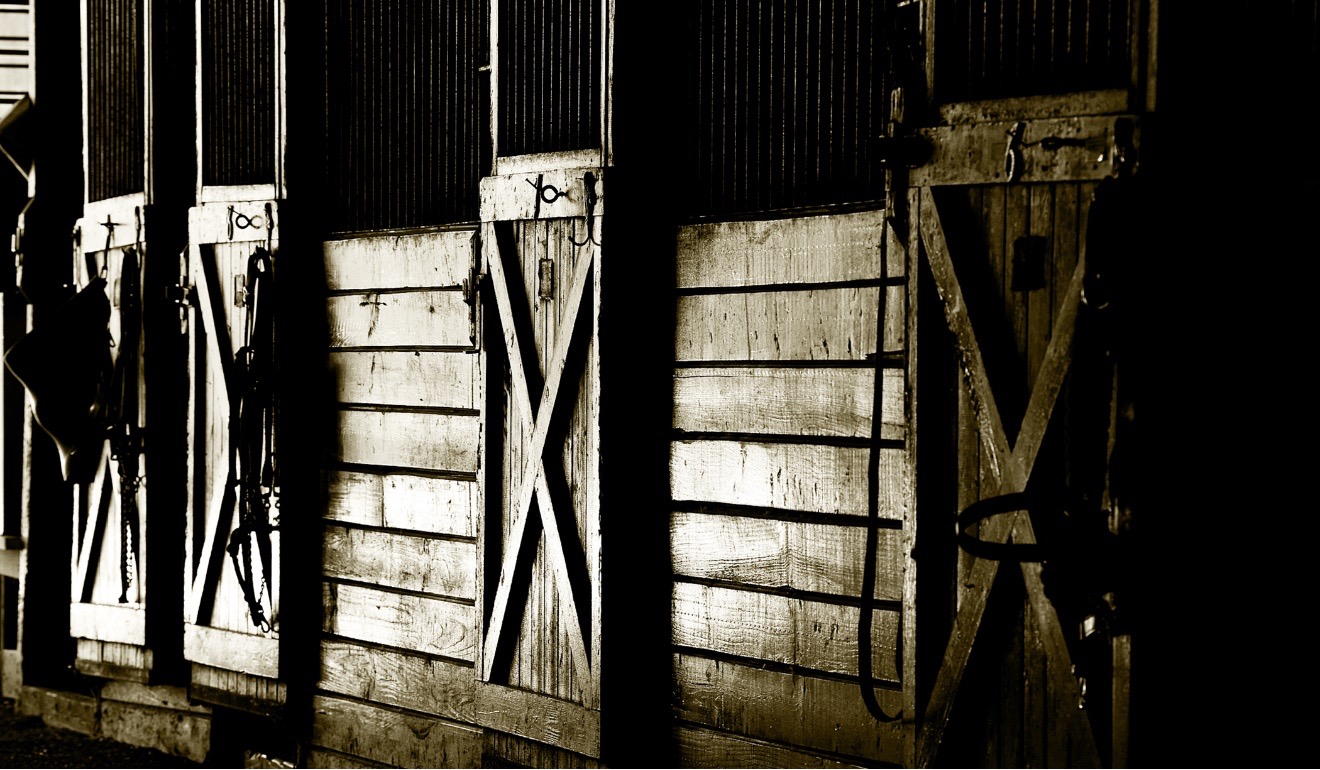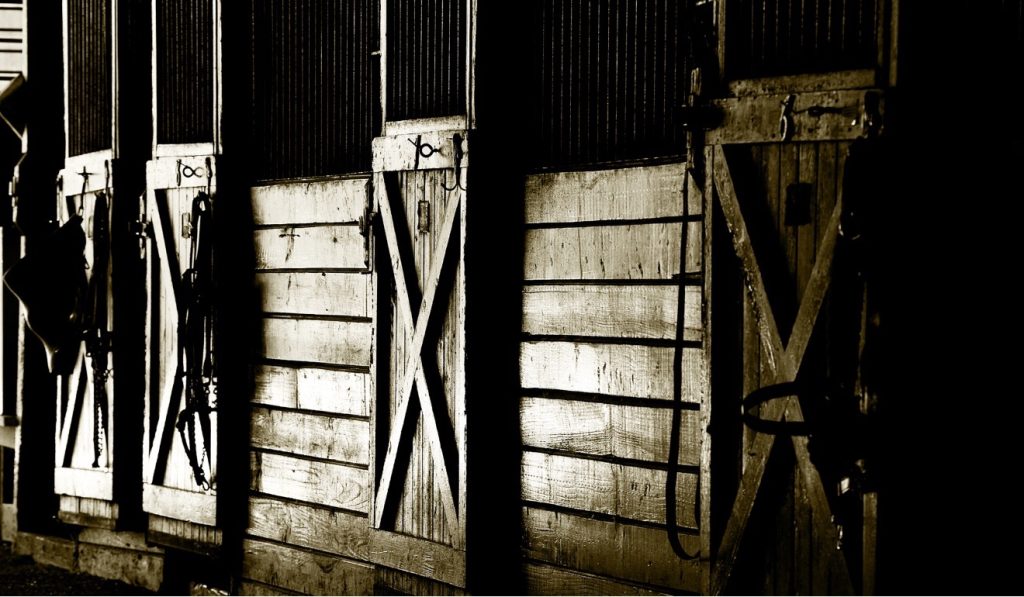 Did you know horses eyesight is poor when it comes to transitioning between bright light and poor light? Unlike our eyes their vision takes a long time to adjust to significant changes in light. It can take as long as 30 minutes to an hour for the horse to regain his full vision when moving from light to dark environments. This equine visual impediment is why event horses galloping into a shaded forest area to jump an obstacle will have trouble determining distances to the fence or its height. Mounted hunter/jumper riders in the know, collect inside indoor facilities when riding in from outside to compete rather than wait outside if possible, to facilitate their horses having time to adjust to the change in light and see the fences.
In the domesticated horse's modern lifestyle, a light airy barn makes much sense. The addition of a window to each stall in a horse barn offers your equine partner a room with a view. The benefits of including windows in horse barn design go beyond keeping your horse mentally occupied with the opportunity to see what is going on outside the barn.
Barn windows provide natural light that can save on lighting costs and kill harmful bacteria within the stall. They also offer a valuable resource for passive airflow that can keep horses cooler in hot temperatures and dish up plenty of fresh air to improve the air quality for the horse's respiratory health.
Fresh air everywhere, can of course be provided by specific horse barn designs such as shedrow barns, a style favored for advanced level performance horses by their astute competitive riders.
Dutch doors that open to the exterior of the horse barn can also improve the quality of life for the stabled horse for some of the same reasons a window offers. Run-in sheds can also incorporate windows in the back wall to improve ventilation and increase light within the interior.
Windows Are a Vital Component of Building Design
Windows also add an aesthetic appeal to the view of the exterior of the horse barn. They can be decorated with window boxes for added color and personal style. Certain herbs can even be planted in window boxes to deter insect activity and provide desirable scents/smells during late evening and early morning hours.
In high profile barns where a loft space is added, windows can be architecturally significant. For example, Palladian style windows (3 segmented arched windows often called a Venetian or Serlian window) placed at the second story level in the gable ends of the structure, can enhance the appearance of the building in addition to providing a valuable light and air resource.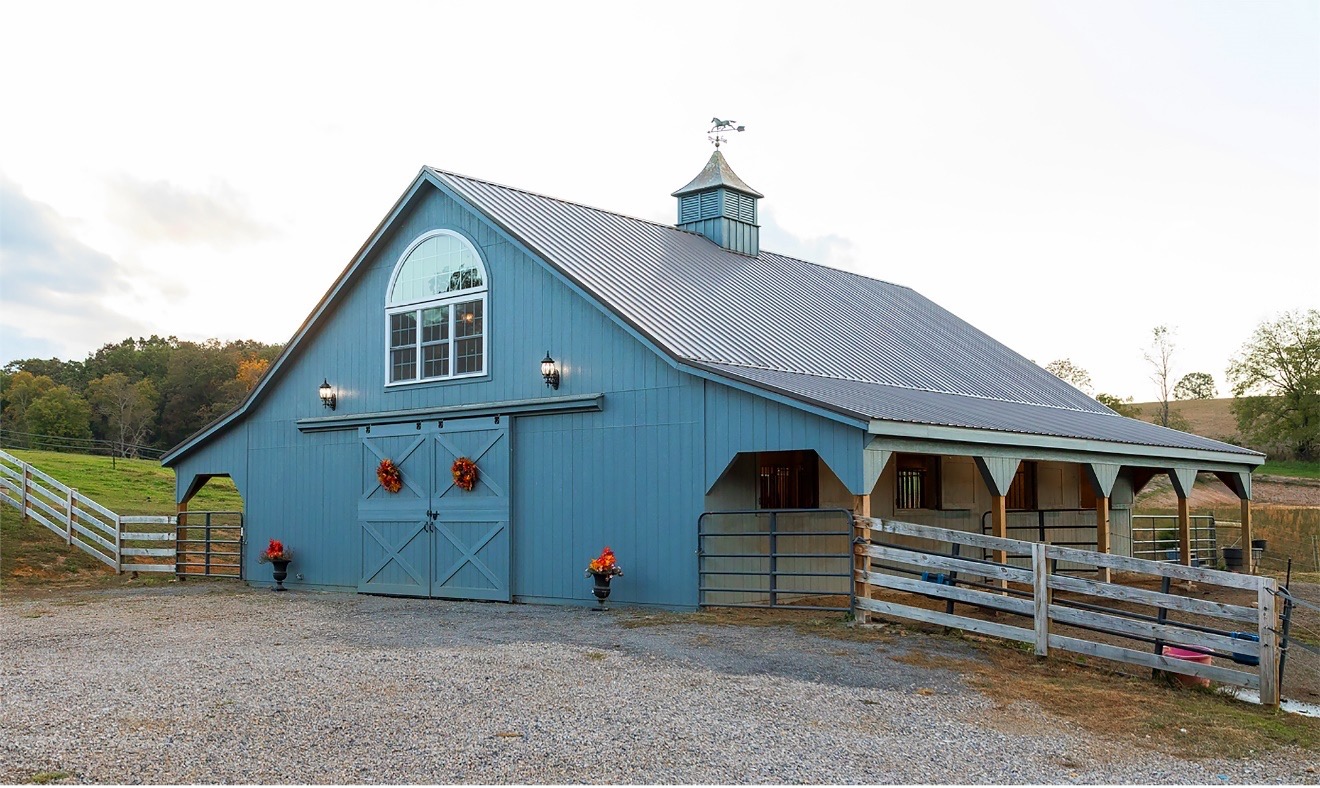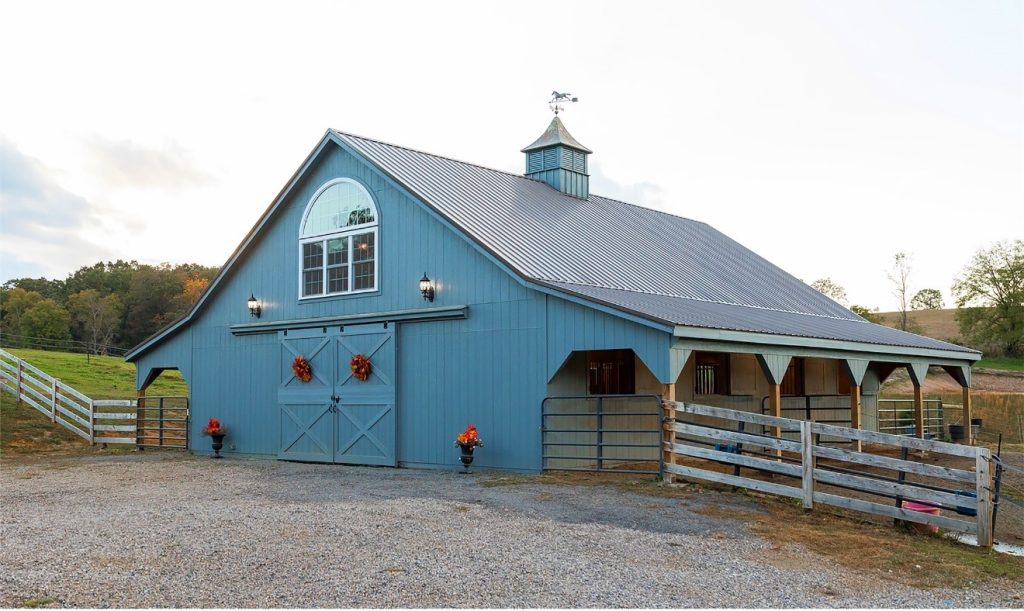 The practice of decorating buildings with windows dates back many centuries. The relief provided from an open space in a wall is shown in drawings as far back in time as in the reliefs in Assyria, Egypt.
Today either translucent plastic or glass, the latter often in 2/3 layers for extra insulation is most common as a cover to the open window space, but in times gone by matting, mica and paper was used.
Windows have long been recognized as an important component of construction for the health of a structure's occupants. The 1746 British glass tax was a hefty 300% excise tax placed on the value of the glass based on how it was then sold, by its weight. This meant only the wealthy could afford glass windows. Theoretically, the more glass a building displayed the wealthier its owners were deemed to be so large windows quickly established themselves as a 'must have' in houses commissioned for construction by the populace in the upper echelons of society. Hence the inclusion of glass conservatories and greenhouses in house construction was prestigious in architectural design during the Victorian era.
Sadly, until the tax was abolished in 1845, the use of glass in cities for low-income housing was limited. The British medical journal The Lancet, even noted the absence of glass in city housing had a deleterious effect on the populations' health.
" The deficiency of light in town habitations, in a great measure caused by the enormous cost of glass, is universally admitted to be one of the principal causes of the unhealthiness of cities."
Thankfully glass tax is not a current issue so window size can be designed for horse barns without consideration for excessive taxation.
The inclusion of a window in each stall is standard when purchasing a modular or prefabricated horse barn, but special window styles or sizing may require an upgrade. On site pole and stick built construction firms may charge extra for each window so be certain to ascertain these extra costs before retaining a construction company for a horse barn build.
What Window Style Works Best in Horse Barns?
Common window styles such as single or double hung windows are not well designed for horse barns. These styles are difficult to open when located behind a grill and are better left to house design rather than horse barn design.
The ideal horse barn window will be easy to open and to clean.
For this reason, picture windows or transom style windows are not favored for use within a stall. Their benefits are that both styles offer a lot of light. Transom windows in particular can provide a lot of natural light when placed along exterior walls of the barn 10' or more above the height of the stalls in high sided buildings.
However, like any window transoms can quickly become unsightly if not regularly cleaned. If placed high in a building the use of a ladder or long pole window-cleaning product will be required for the task. As vacuums are often used to clean stall windows before glass cleaning begins, high window options should be carefully evaluated.
Skylights above a stall can provide an exceptional quantity of light to the interior of the barn. These must be carefully installed to prevent leaks. Certain manufacturers offer 'no clean' glass treatments and provision to open the skylights. The closing and opening of skylights can be an onerous chore.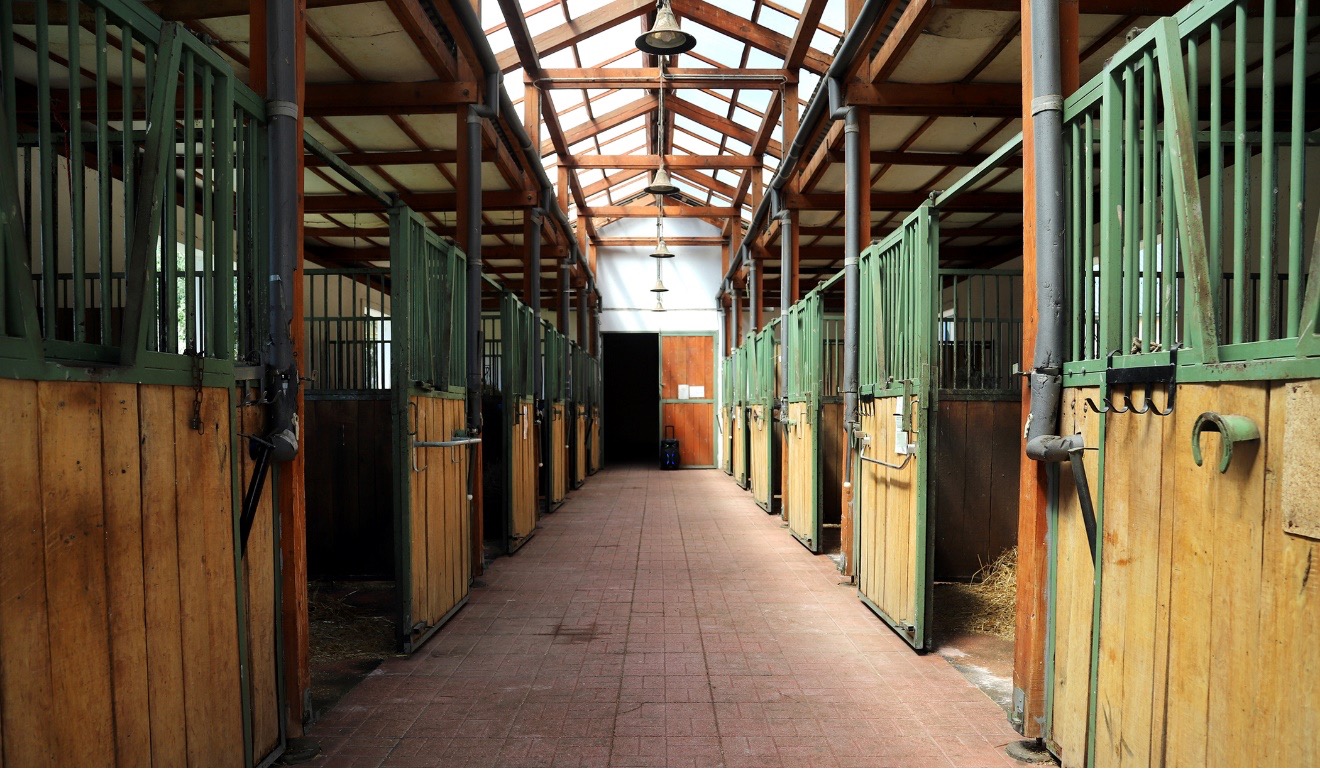 Within the stall a simple slider window design is a good option. It offers excellent access and is easy to clean with its large area surfaces unimpeded by metal or mullions. The disadvantage is that this style of window must be carefully managed to prevent drafts during winter months, or wind, water and snow entering the stall space during stormy weather.
The jalousie style window offers good ventilation. Airflow can be easily adjusted, and they can be left open during wet weather without the worry of water entering the stall. Additionally, the jalousie style window can also block direct sunlight from entering in the interior space.
However, jalousies offer poor security. The large glass slats are easily removed from the exterior side and are laborious to clean.
Another factor to consider in the choice of window is that of the effects of wind. Casement and awning style windows that open to the exterior of the building with a latch system are prone to damage from high winds and are generally not suitable for horse barn stalls. These styles of windows can also extrude from the exterior wall of the building and pose a hazard to passing equipment, horses and humans.
The Humble Window
The humble window offers a secure method for providing fresh air when the barn is closed for the night especially during cold weather. Grills or bars should obviously be fixed to the interior side of stall windows to protect the glass from damage/breakage occurring as a result of a horse's antics. Ideally grills or bars should be placed 4" or more from the surface of the glass to safeguard its integrity.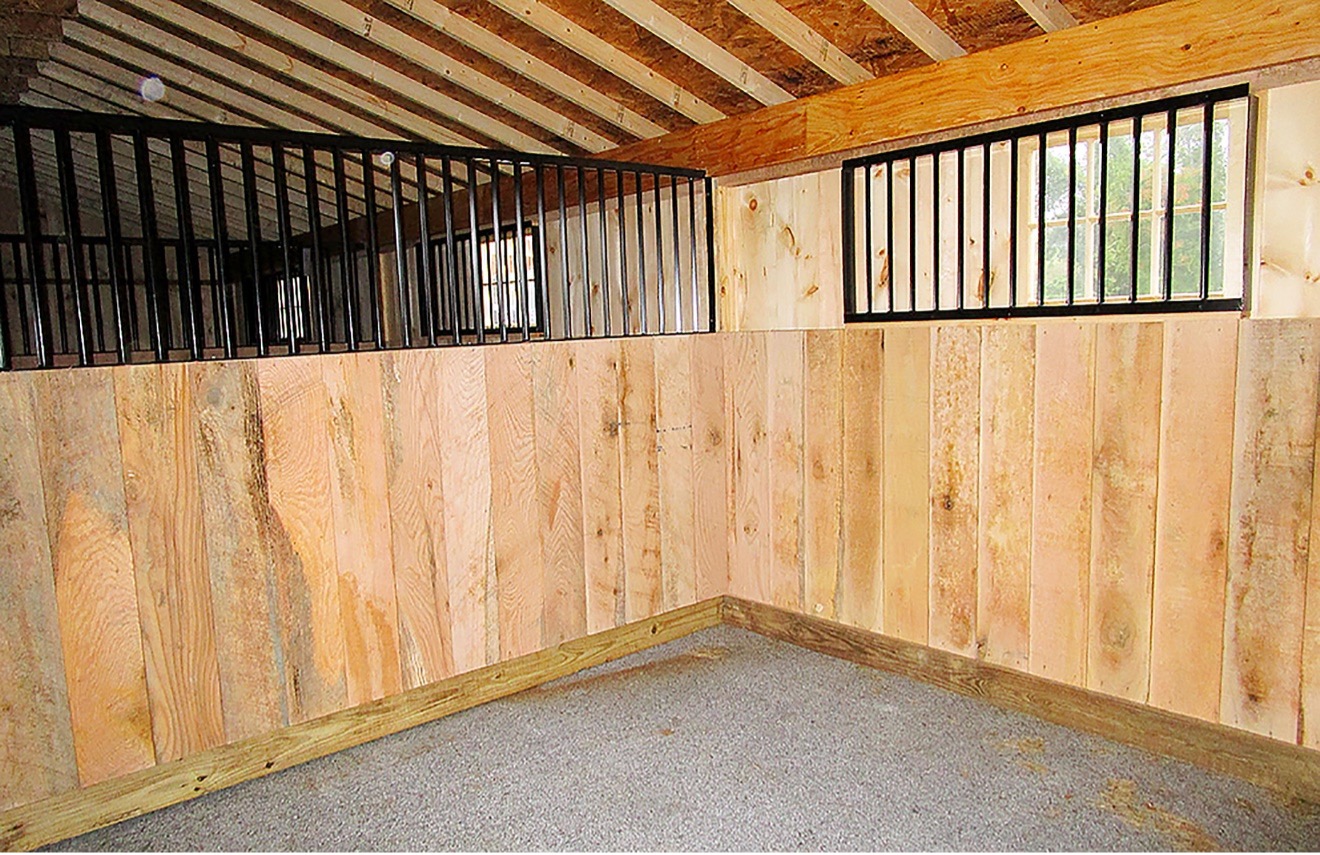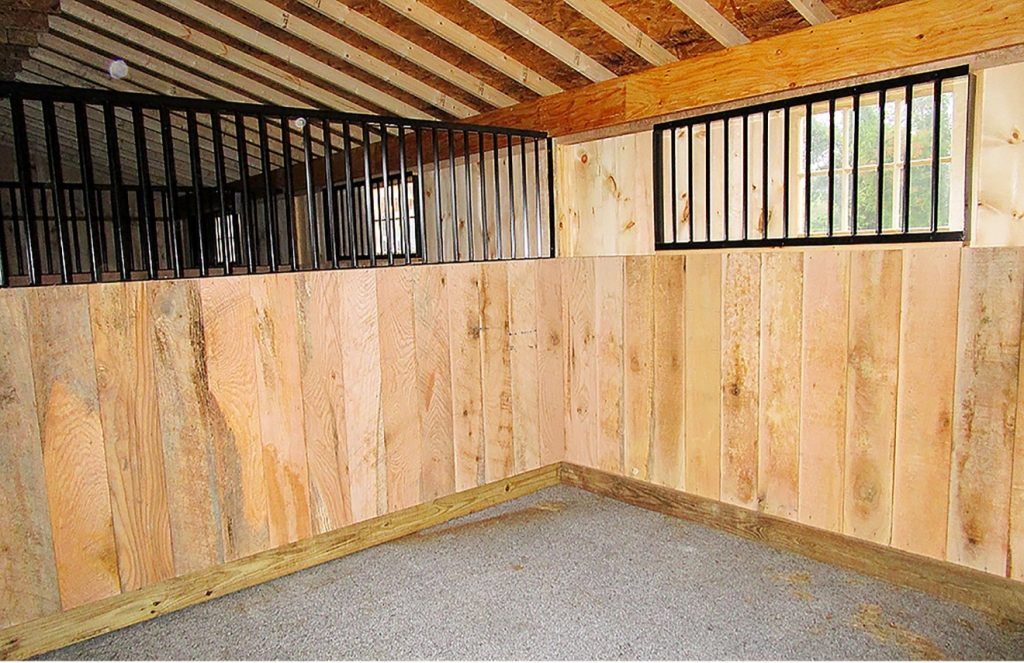 Grills should be substantially constructed and if made of a type of metal prone to moisture damage it should be treated to prevent deterioration from rust.
Remember to consider how windows will be cleaned from the inside when the bars or grills are installed. While it is essential the grills are secure it is also important that they can be easily removed to facilitate cleaning of the glass and removal of the inevitable detritus of dead flies/cobwebs that will accumulate. A spring action lever that allows the entire grill to be dropped down works well. Don't forget to screen the windows to help prevent the ingress of pesky flies and biting insects.
The interior framing in which a window is installed offers the perfect dining-in option for a bored horse with their 90-degree angle surfaces. The best option to prevent unsightly and possible harmful repercussions to the horse from chewing of the wood or plastic framework of the window is to install metal edging.
Keep Size and Style Selection in Perspective
The size of the stall window must be viewed from both the interior and exterior perspective. Proportionate size windows are essential to the aesthetic of the horse barn.
The windows should generally not be so large to present as a window wall due to the dangers this might present to a 1500-pound horse stabled inside the stall domain. Specially engineered window walled stalls do exist in high-end designer barns and are occasionally constructed in elite yards. The practicality of large glass windows in horse barn construction is generally beyond the budget of most horse owners even if it was desired.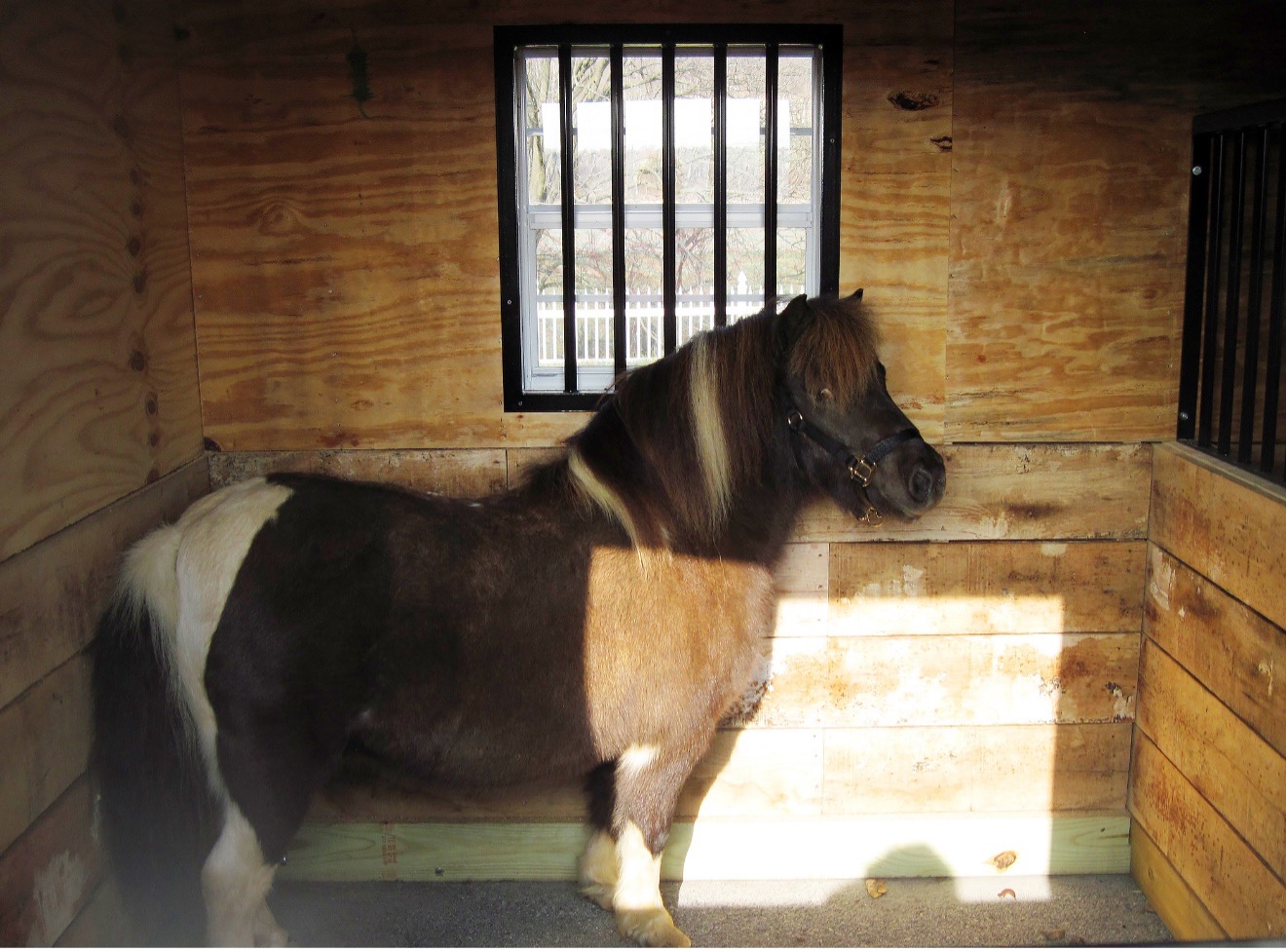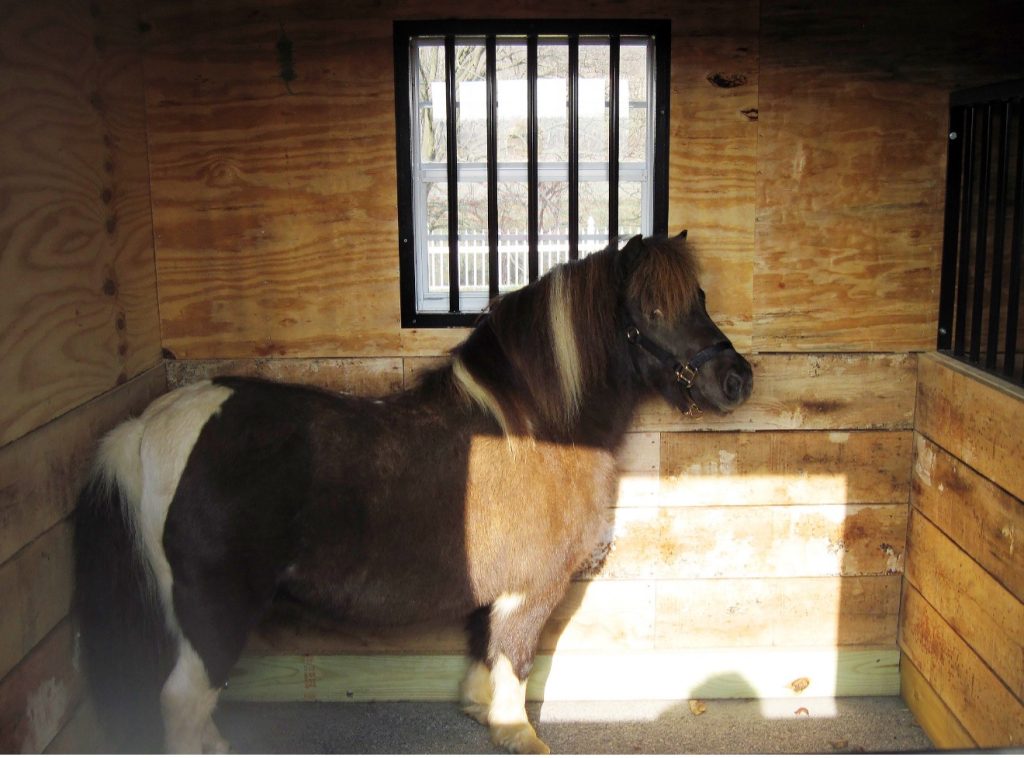 Whatever size window is chosen, the window should be large enough for horse to enjoy the view. Tiny windows will not only look silly they will also serve little purpose.
Window placement at the eye height of the intended equine inhabitant when standing is common practice. Specially designed 'diddy' barns for minis, mules, donkeys, goats or other smaller livestock can similarly be constructed with windows at anticipated eye level for the animals housed within the confines of the structure.
Don't forget at whatever height the windows are installed cleaning them will be a regular ritual. It is also useful though not essential, for the human caregiver to also be able to see out of the window when working in the stall to assess activity outside the barn.