Create gorgeous outdoor living areas with our selection of outdoor cabanas, gazebos, pavilions, or pergolas from Horizon Structures. Order yours today!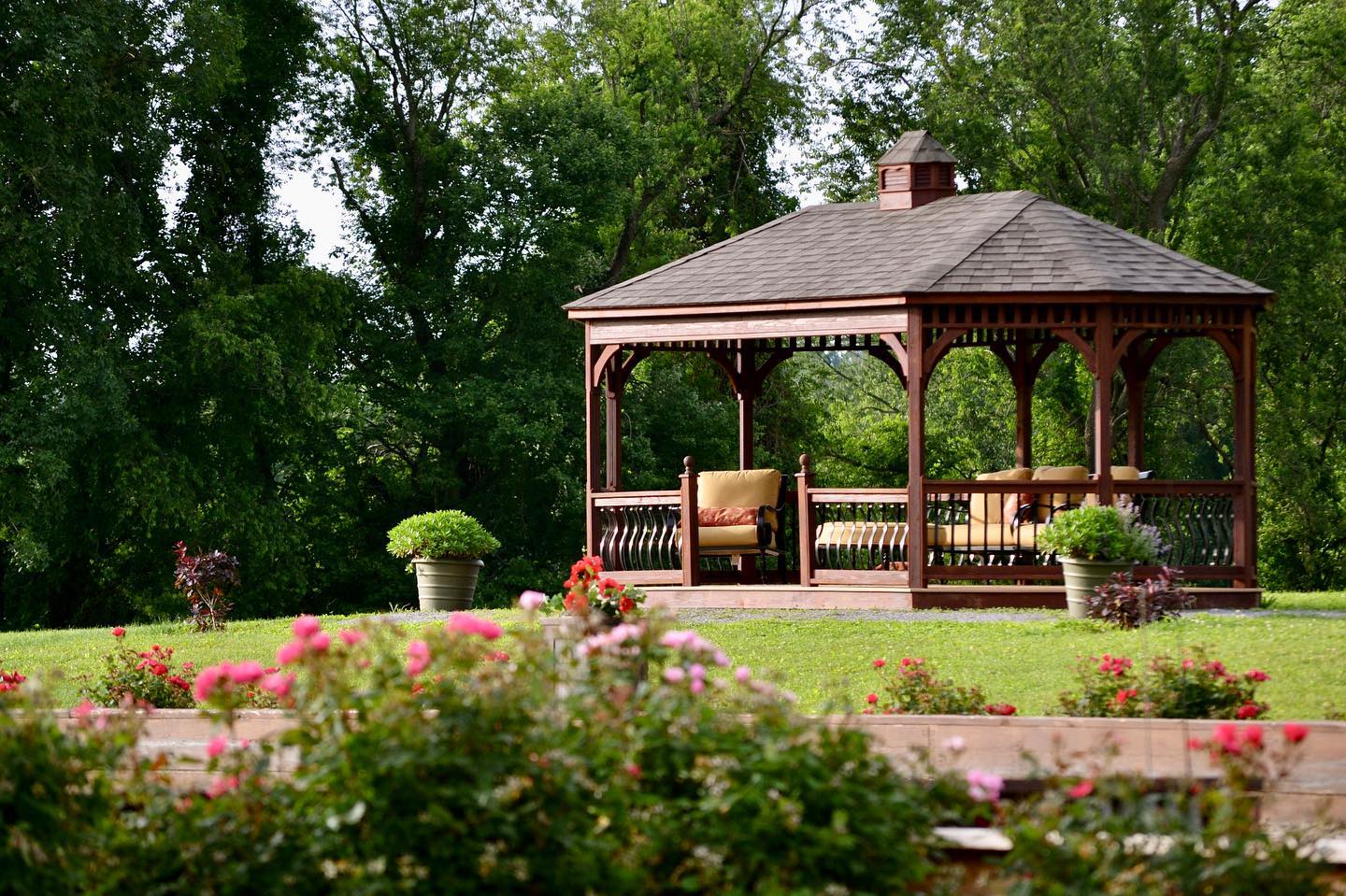 From increasing numbers of people opting for "stay-cations" to more blogs, websites and the growing popularity of networks such as HGTV it's apparent there's no place like home. 
People are enjoying their homes and interested in making them the best they can be by adding outdoor living structures.  Whether it's as a cozy private sanctuary or the setting for entertaining friends and family.
The home-improvement "experience" need not be limited to what's inside the 4 walls but should absolutely include the area beyond!  Large or small.  City, suburbs or country. ALL properties can include outdoor living areas…
You're a young married couple that just moved in to your first house. You may have small children (or will within in the next few years). It's a starter home and, aside from a nice deck out back, there hasn't been anything else done to enhance the property. Your yard, like all the other yards in your neighborhood, is a vast expanse of green. The requisite fringe of annuals interspersed with placid shrubbery strung on the ever-present mulch "necklace" encircles the house. Boring!
You've been in your house for a number of years. The kids are older and the "First Born" is getting ready to head off to college. It looks like you'll be enjoying another stay-cation this year as money is a little tight. Over the years, you've done a pretty decent job creatively carving up the lawn with some fairly impressive perennial beds. For an amateur, you've got the place looking better than most of your neighbors. A koi pond. An herb garden. Still… something is missing. Maybe an outdoor cabana or outdoor living area?
The "Empty Nest" has been professionally landscaped and your place – inside and out – looks like it could be the feature story in a Fine Living magazine. Martha Stewart's got nothing on you when it comes to diy projects and entertaining. Your best day includes coming home from work, puttering around the garden to keep everything looking its picture-perfect, manicured best. Then settling down with an ice-cold lemonade to browse through this month's Better Homes & Gardens magazine in search of inspiration for your next project. Wait! What's this? You just remembered you're hosting the family reunion this year. The cute little bistro set you put out on the patio as an afterthought isn't going to cut it.