The interior of a horse barn is just as important as its exterior. Check out these photos to see how our high quality modular barns look from the inside!
Most horse owners we encounter are more interested in what's inside the barn than what the outside of the barn looks like. Below are some pictures of actual customer horse barn interiors and several barns we have at our facility. We hope these pictures of horse barns will give you a good feel for your horse's new home and inspire you as you create the barn of your dreams.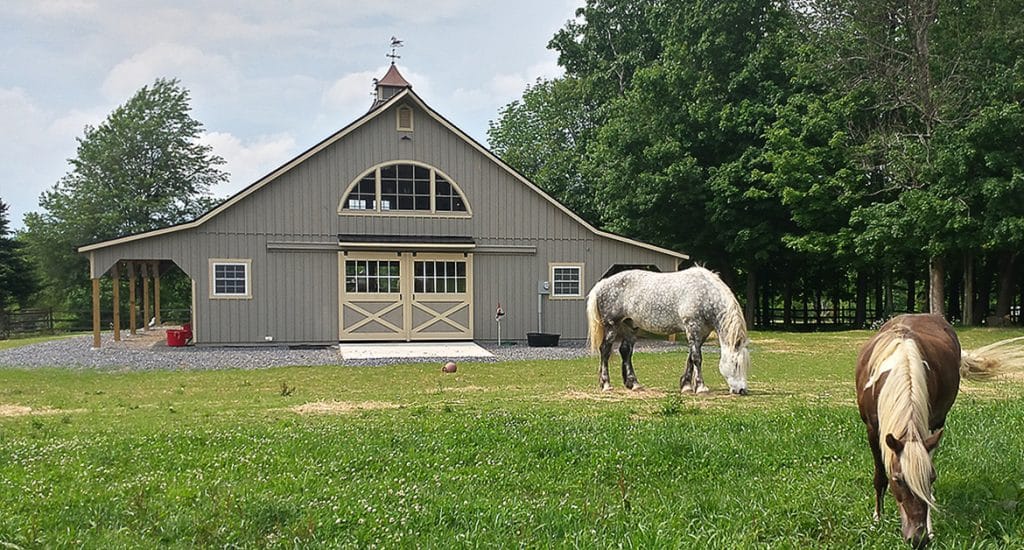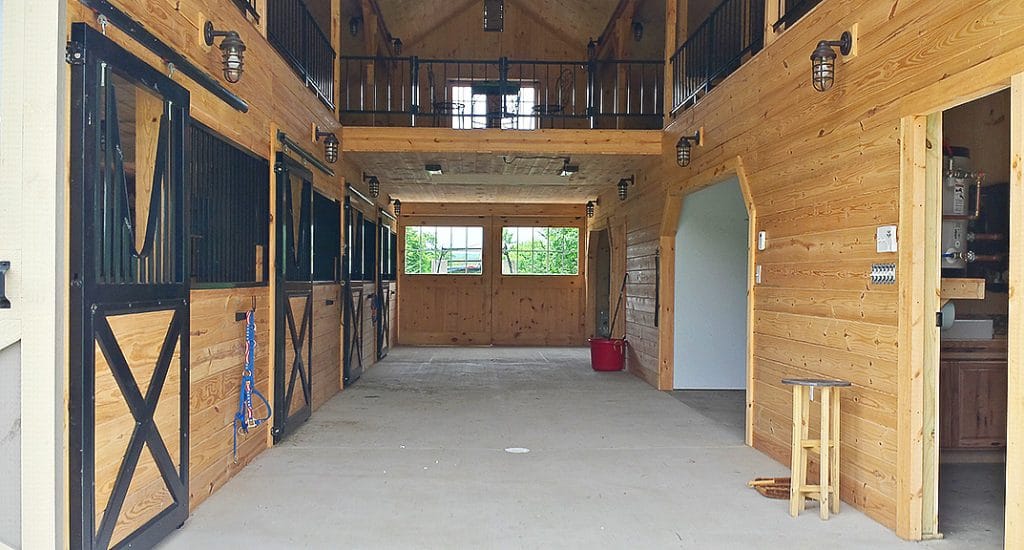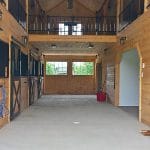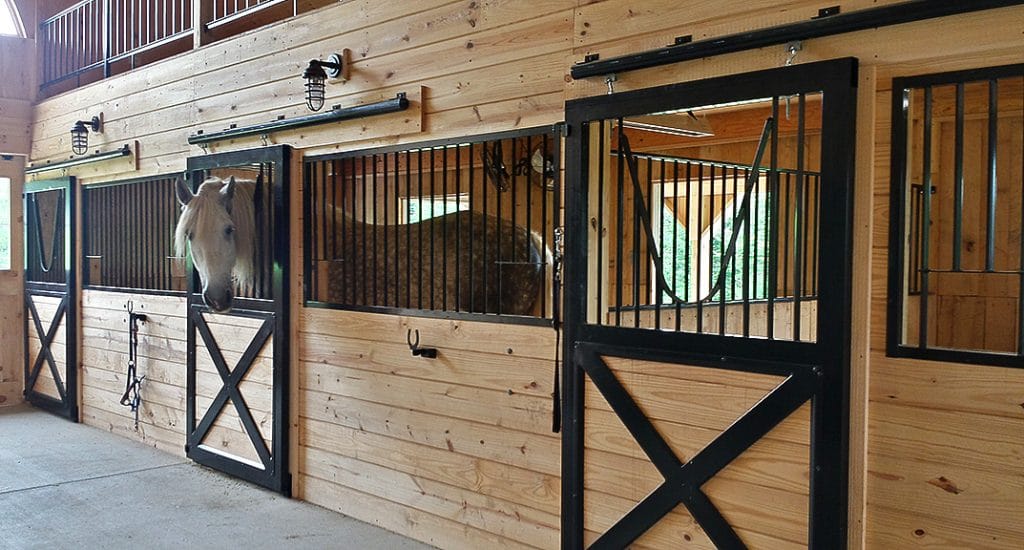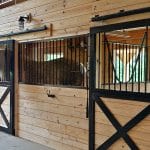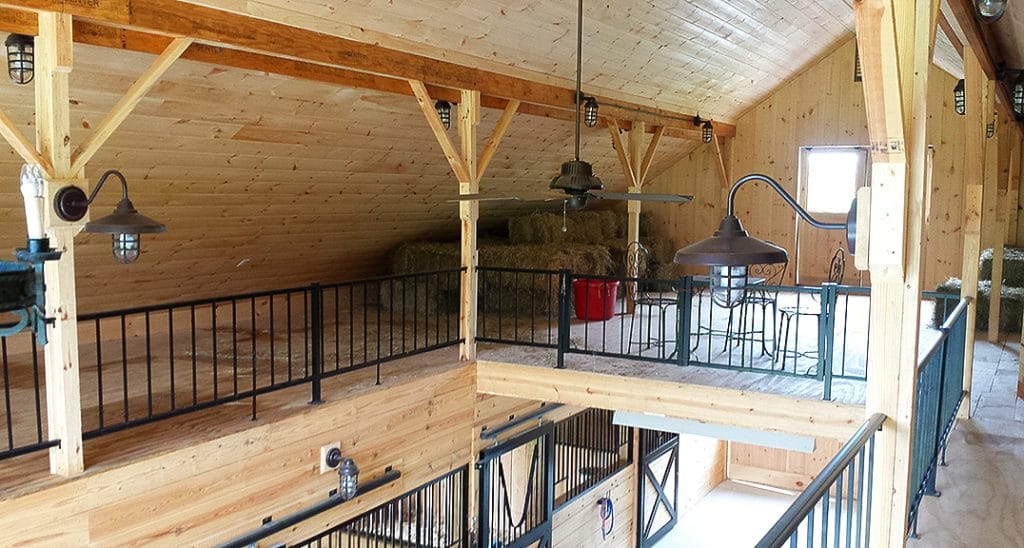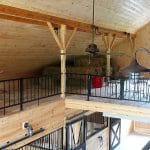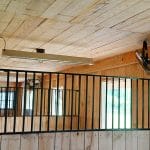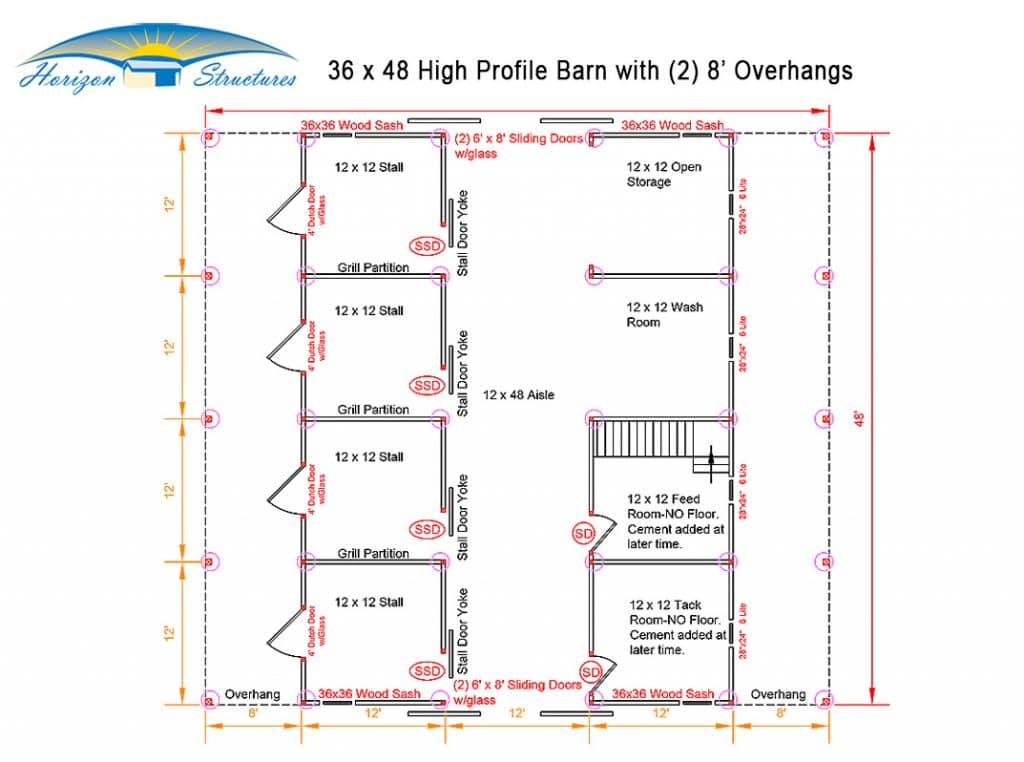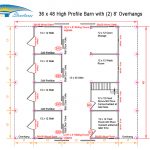 36x48 High Profile w (2) 8ft Overhangs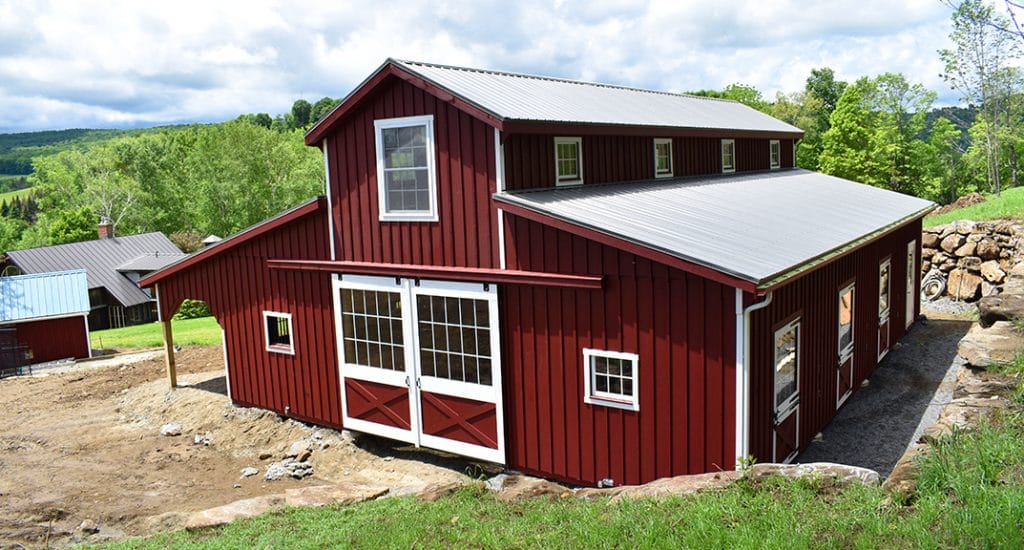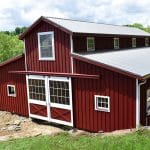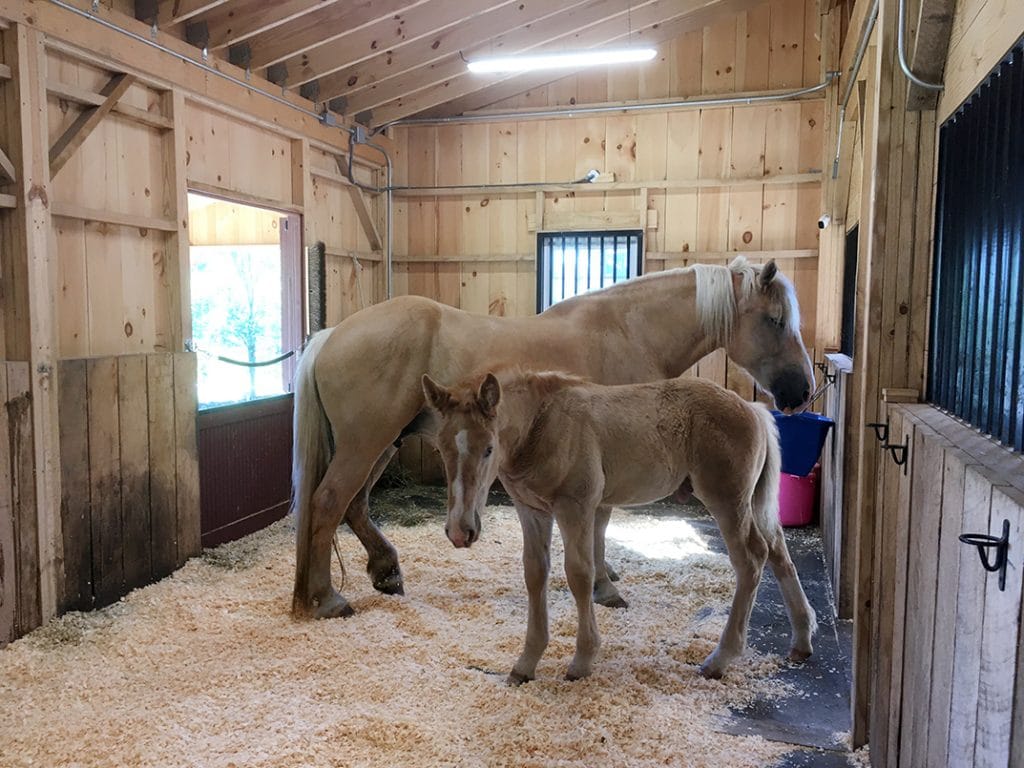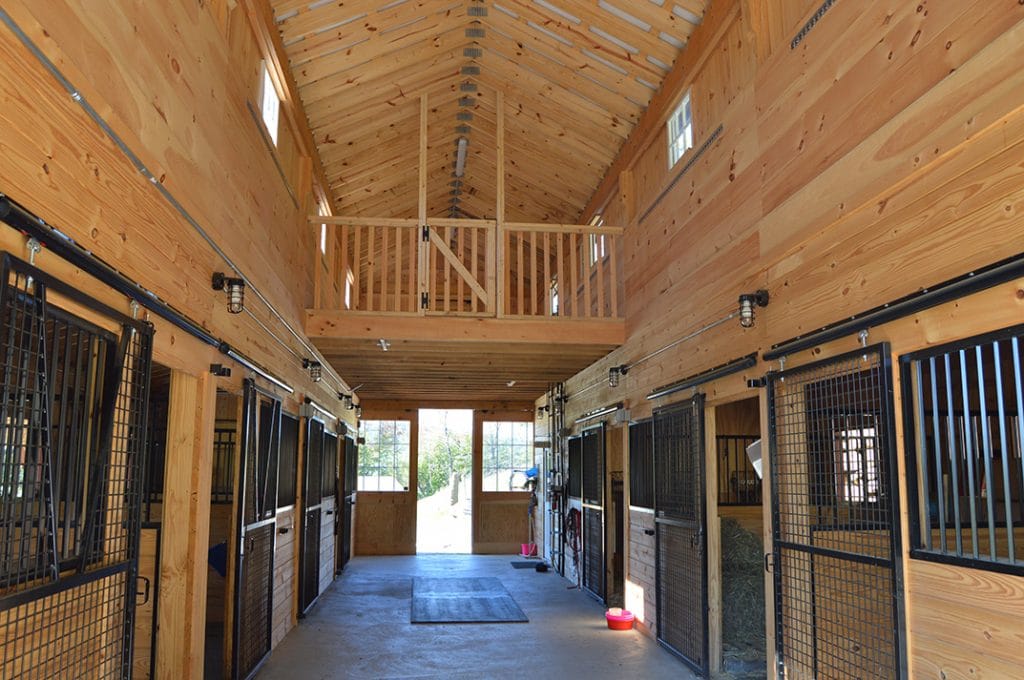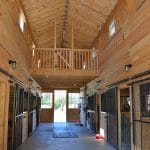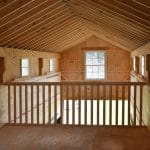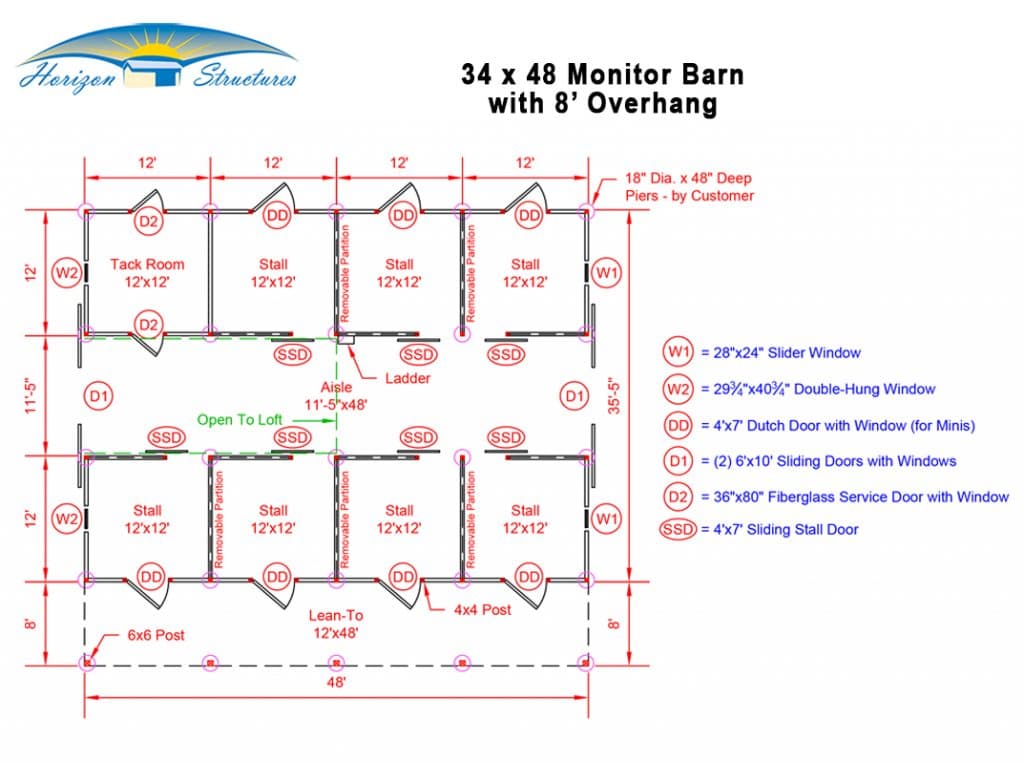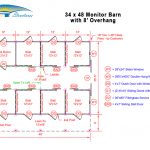 36x48 Monitor Barn with Overhang
NOTE: All barn, run-in and stall dimensions referred to on this site are OUTSIDE dimensions
Siding and / or kickboard material may vary depending on locally available materials.
Horizon Structures reserves the right to substitute white pine siding and / or oak kickboard with materials best suited for optimal performance within your geographic region.
**Cypress siding may be substituted for white pine, in Southern and Western regions,
due to its moisture and insect resistant properties.
**Spruce may be substituted for oak kickboard due to local availability.