Making the most of your backyard space may include creating lawns and areas for the kids to play, the addition of a playset, designing functional vegetable gardens and increasing the aesthetic value with pretty beds of flowers, spectacular shrubberies, or majestic trees.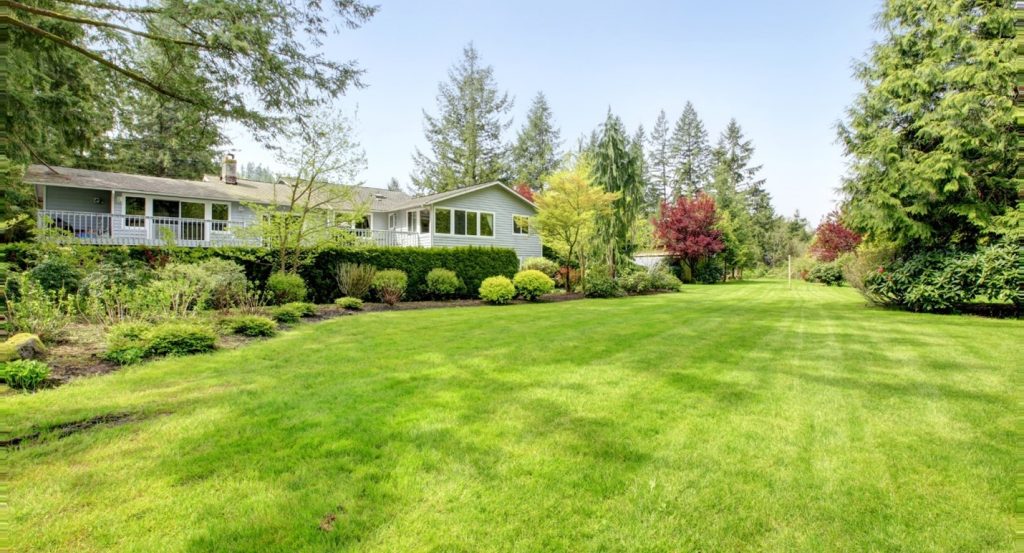 If you want to make the world of difference to your property, consider going 3D in a simple and fun way by building a pergola or pavilion. These structures not only look great, but they also offer a boost to your outdoor living lifestyle by increasing the amount of time you can spend outside regardless of weather impediments such as hot sun or summer showers.
Building an outdoor living structure is like putting together a giant jigsaw puzzle and it's a fun filled experience that the whole family can be involved in making it a satisfying and educational event that yields more than just a great structure at the end of the day. Ensure you keep children a safe distance away when moving, lifting, or raising the heavier parts of the kit such as headers and posts. Kids love to be involved in finding the right bolt or handing you the right screws on the ground and are all good learning opportunities.


The 'whole kit and caboodle' arrives with components all pre-drilled/measured and all materials included. Building it is akin to working with a massive Lego set that is all pre-engineered to fit together in perfect unison. It's the best jig-saw puzzle ever.
A two-person crew may be needed to lift rafters atop the frame and secure framing members for the roof of a pavilion and finish the roof. Detailed instructions arrive with the kit and just a few tools are needed that are usually readily available in most homeowner's toolbox.
Let's Dig In
The site needs to be level and ready to go before you start building a pergola or pavilion, and the kit package should be set as close as possible to the site and left unopened and protected from the weather until you are ready to start.
Timewise you should allow approximately 4-5 hours for two people to put together a pergola that is 10' x 14', but of course the timeline depends on the talent and experience of the crew. A pavilion will require more time as it is a bit more involved. The roof will require ridge installation and roofing materials will need to be laid.
Measure Carefully
In any building project the number one rule is to be accurate with the measurements. When you purchase a kit for a pergola or pavilion a lot of the guesswork is taken out of the project as the materials are prefabricated making the construction easier to do right and more pleasurable to undertake.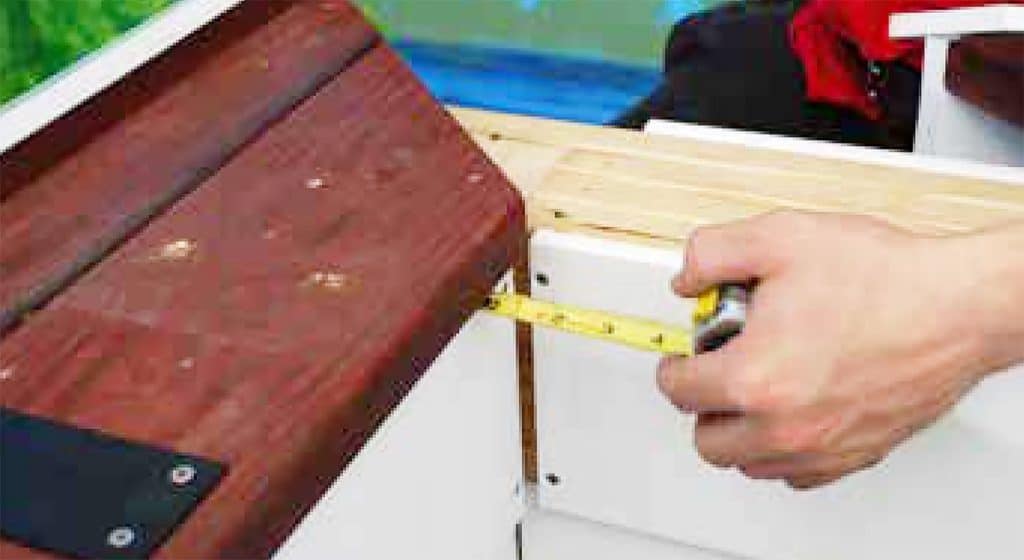 In fact, building from a kit can make Mom and Dad with very average construction talents look like rockstars of the building trade! As long as you don't mind climbing a ladder and being on the roof of the pavilion wielding a hammer or stapling down tar paper.
Read. Read. Read.
The manual provided with each kit is simple to follow and has illustrations that showcases exactly what needs to be done and in what order. Unlike working with a 2D jigsaw on the coffee table over the holidays the 3D jigsaw will be a bit more involved. You can't just start with the straight pieces and go to the middle later.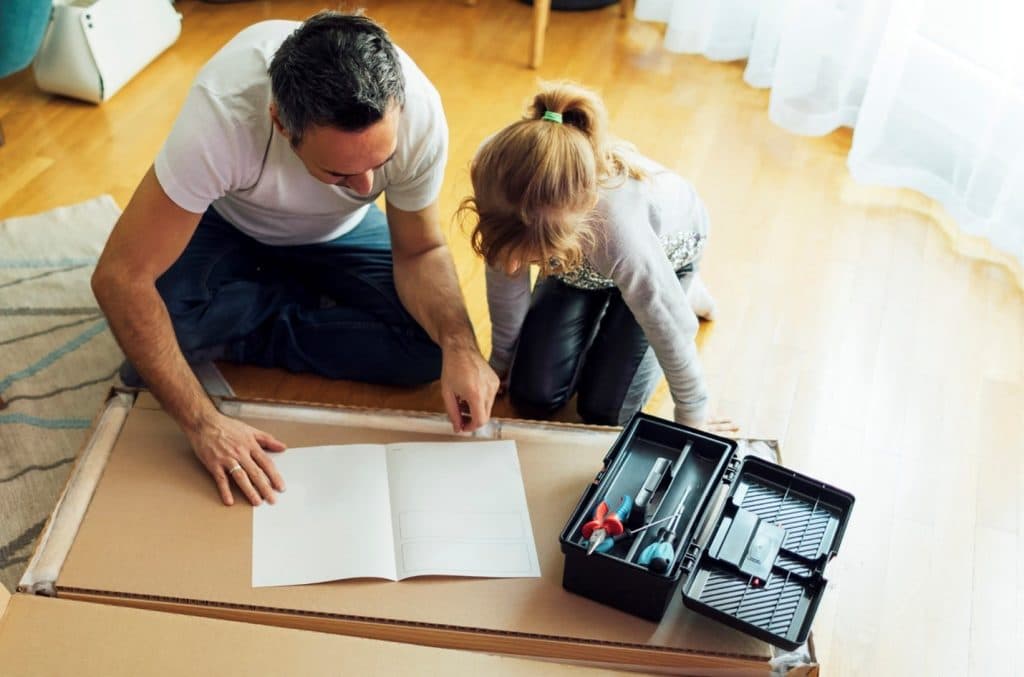 A few thorough read throughs of the entire manual will help you retain and understand the process. Try and pick a good weather day without blistering heat or rain to complete the project and take lots of breaks to refresh and reread the manual. It's a lot easier to do it right the first time.
More Posts More Labor
A simple rectangular structure with four posts will obviously be easier to assemble than a larger 6 or 8 post structure. That's something to consider when you are sizing the project before you purchase the kit.
Maintenance Madness
If you are like many busy homeowners, you like doing things once and not having to come back and repeat and repair the job later.
Think about choosing modern products such as Azek and vinyl rather than traditional wood if you want a low maintenance option. Similarly, a metal roof rather than a shingle roof may be your best choice as it will last longer without requiring repairs.
The Pergola/Pavilion Advantage Over the Gazebo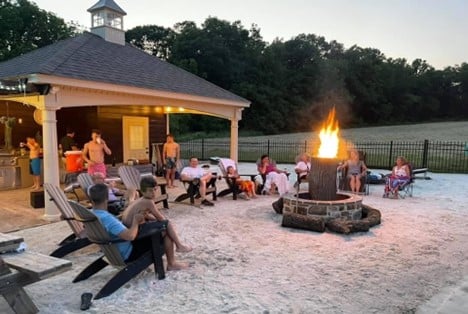 All three outdoor living structures provide added value for a healthy outdoor lifestyle, but the advantage of building a pergola or pavilion is that they offer a gathering space that is readily adaptable for both small and larger family events. They will accommodate varying numbers of visitors whereas the gazebo will be limited in its ability to host the number of guests at an event by its interior space defined by the fixed walls.
The EZ Shade Advantage
To provide additional protection to the occupants of the pergola or pavilion from the sun's rays or cool breezes, consider purchasing an EZ Shade. The versatility this product offers is a valuable adjunct to the functionality of the structure.