As summer approaches, many people are starting to make their summer vacation arrangements. However, in the meantime, instead of daydreaming about how your vacation will be, you could have an early one right at home. How – you may ask? Well, we can tell you how to create the perfect backyard staycation. We have some fantastic ideas that we would like to share with you in this article. Furthermore, you may pick which structures are the best match based on your outdoor lifestyle and have your own backyard oasis. So, let us see how you can come up with the perfect backyard staycation ideas for you and your dogs.
Install a pool.
A great way to spend time outdoors, especially when it gets warmer, is by the pool. Furthermore, owning a pool does not require spending a large amount of money. On the contrary, you can have an inflatable pool or a stock tank. Even if you can't swim as you would in a large pool, you can still enjoy spending time in the refreshing water.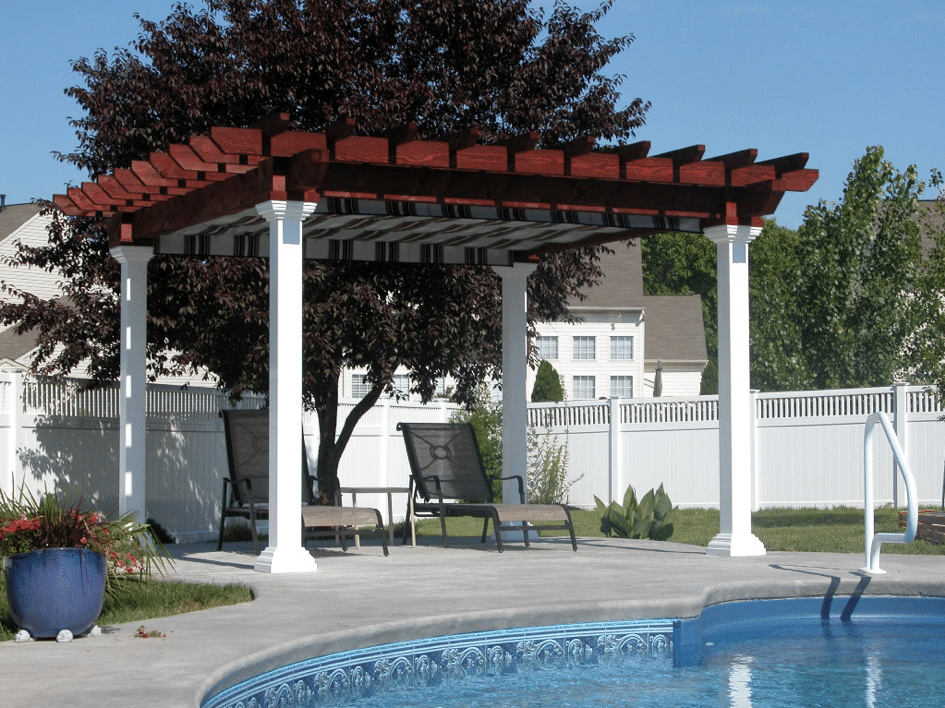 At the same time, if you already have a pool, you can upgrade it. You can add a covered area near it, such as a lovely pergola, and furnish it with seating selections. With a few seats or wooden benches and a coffee table, you will have the ideal spot for socializing with guests. For staying in the water, you can have some pool floats. You can read a book or float on them while sipping your favorite cocktail. Now, that is what we call a fantastic backyard staycation.
Assemble an outdoor kitchen.
During hot days and evenings, everyone prefers to spend more time outside. And the best part is that you can do almost all of the activities in your backyard, including cooking. All you need to do is to set up a summer kitchen. Set up a dining space, bring out a grill and a cooler, and you are ready to go. If you want a kitchen that you can use all year, get kitchen countertops with a built-in refrigerator and a gas grill. In addition, you can make the kitchen area even more delightful with a bar. It will be the ideal setting for you to showcase your bartending abilities to your family and friends. Simply ensure that these constructions are sheltered from the elements and place them under a gazebo. That way, you will still be able to spend quality time outside, even if it's a rainy day.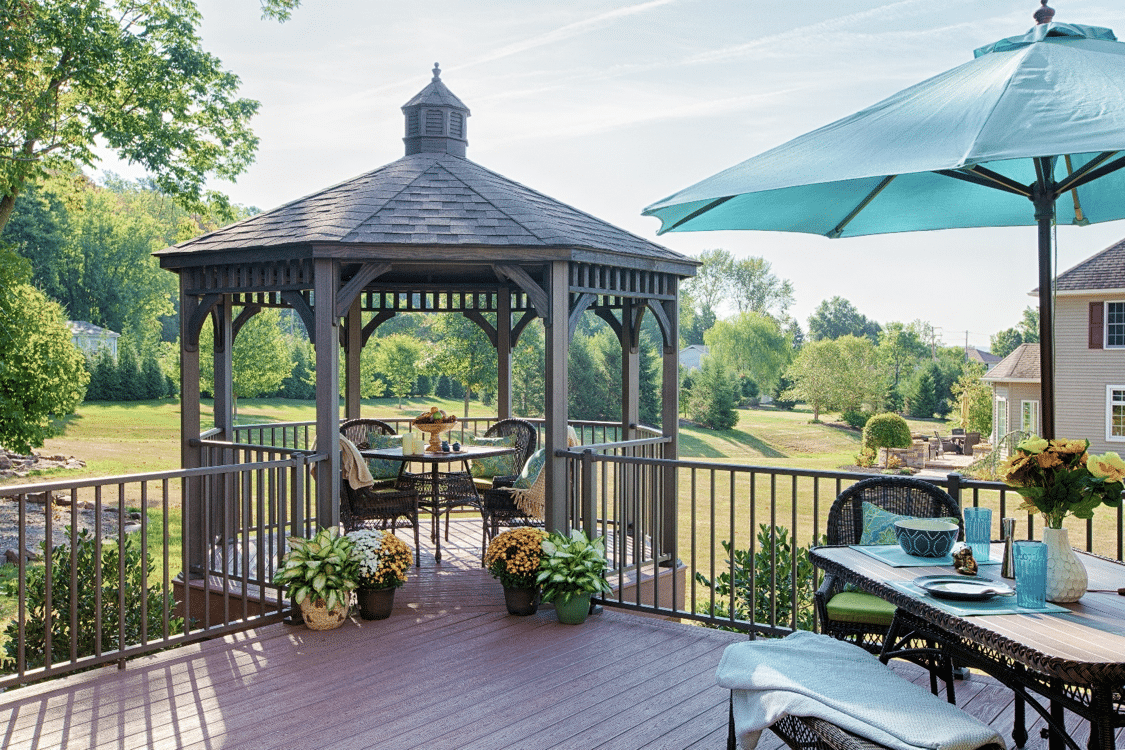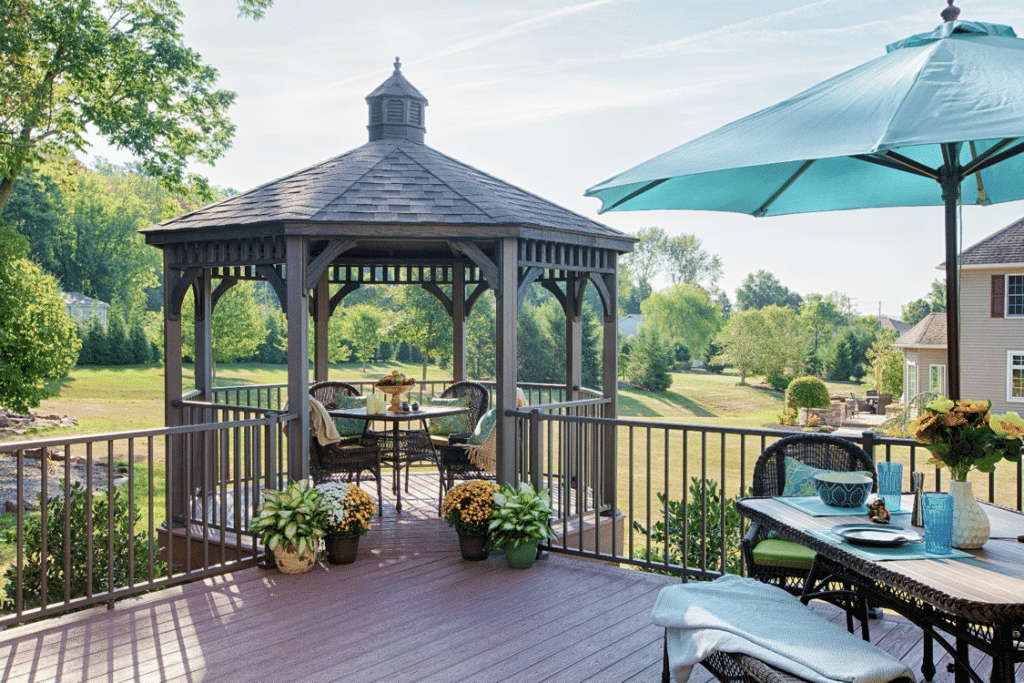 Create a relaxation corner.
One of the reasons we go on vacation is to disconnect and relax. However, until you can go on that vacation, improvising something at home can work. For instance, you can create the perfect relaxing staycation right in your backyard. Find a peaceful corner of the yard and convert it into a relaxing oasis. To transform your backyard, place a hammock between two trees, build a small water fountain, plant some grass and flowers around it and create a beautiful space for leisure. You can even bring out a speaker and play relaxing or meditation music. Also, if you practice yoga, this will be the perfect spot to get in touch with the elements. Exercising on the grass near a fountain will bring you joy and inner peace. This corner might even become your favorite place in your backyard.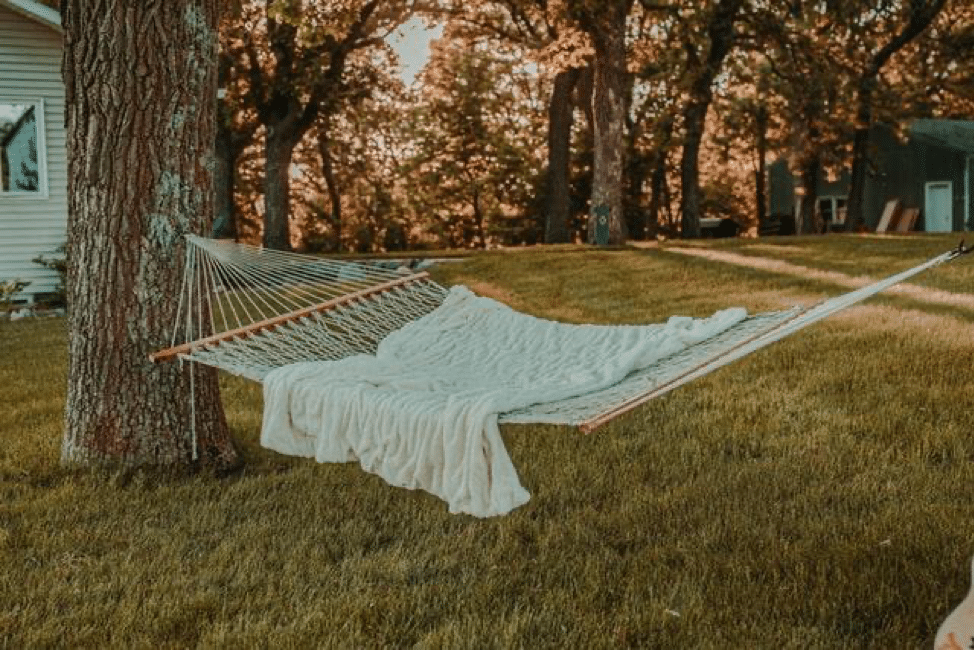 Put your deck to use.
If you don't want to make changes to your yard or don't have the space, but you do have a deck, put it to use. Decks can be transformed into spaces for relaxation, socializing, or dining. Based on what use you want to assign it, choose the right outdoor furniture and accessories, and get creative with the design. A swing or a rocking chair, a small bookcase, and a table, for example, can be used to create a reading corner. If you often host game nights, you can put together a table with enough chairs and a trunk that can serve as storage space for your favorite board games. Also, during chillier evenings, you can bring out pillows and blankets and make the place cozy and comfortable. All your guests will be delighted to spend time outdoors in such an inviting space.
Make the backyard fun for the whole family.
If you have children, you take them with you on vacation. But if you aren't leaving your home for that vacation, you can bring it to them in your backyard. After all, your entire family could benefit from a staycation now and again. As a result, make a play space for your kids in your yard. You can set up a swing, make a sandbox, build a treehouse, or a playhouse. In addition, if your kids like spending time in the water, you can set up an inflatable pool or a lawn water slide. Just imagine all the fun your kids will have every day.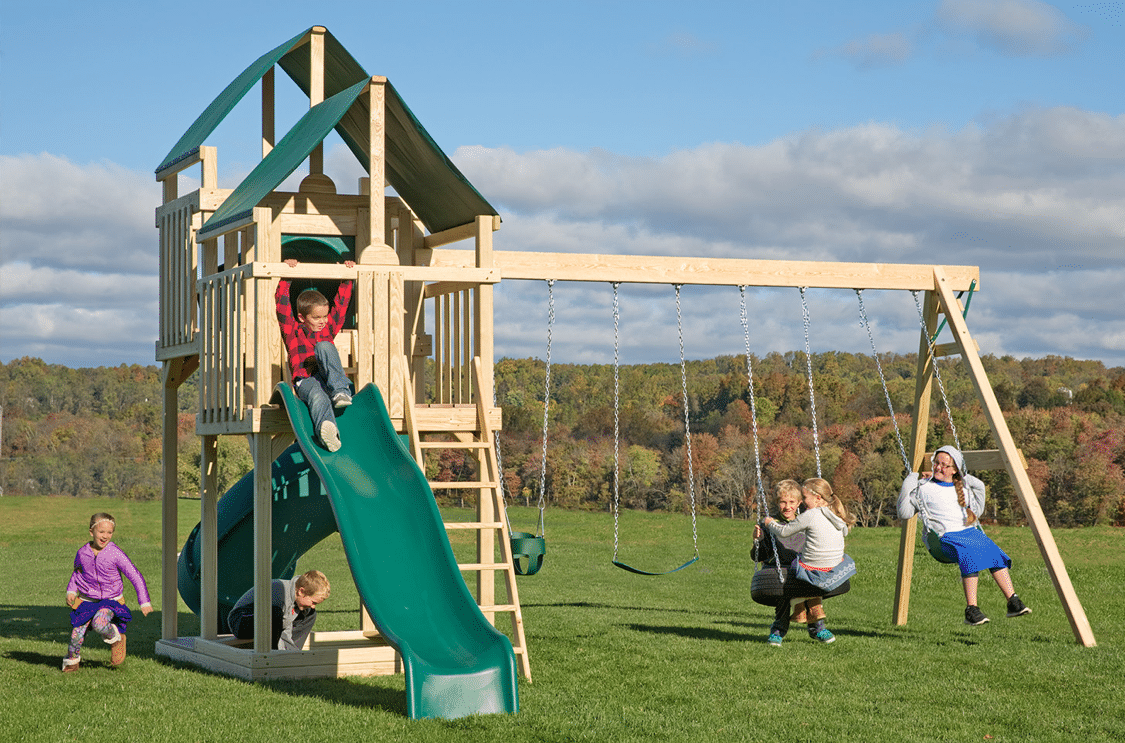 At the same time, we mustn't forget about the other members of our family that could also use the outdoor space of their own. Our pets need pampering every now and then, and an outdoor kennel can be just what they need. A kennel can be a peaceful, comfortable, and shady area where dogs can stay cool on hot days. Just make sure that you choose the right size for your pet's kennel, and he will have the perfect place of his own.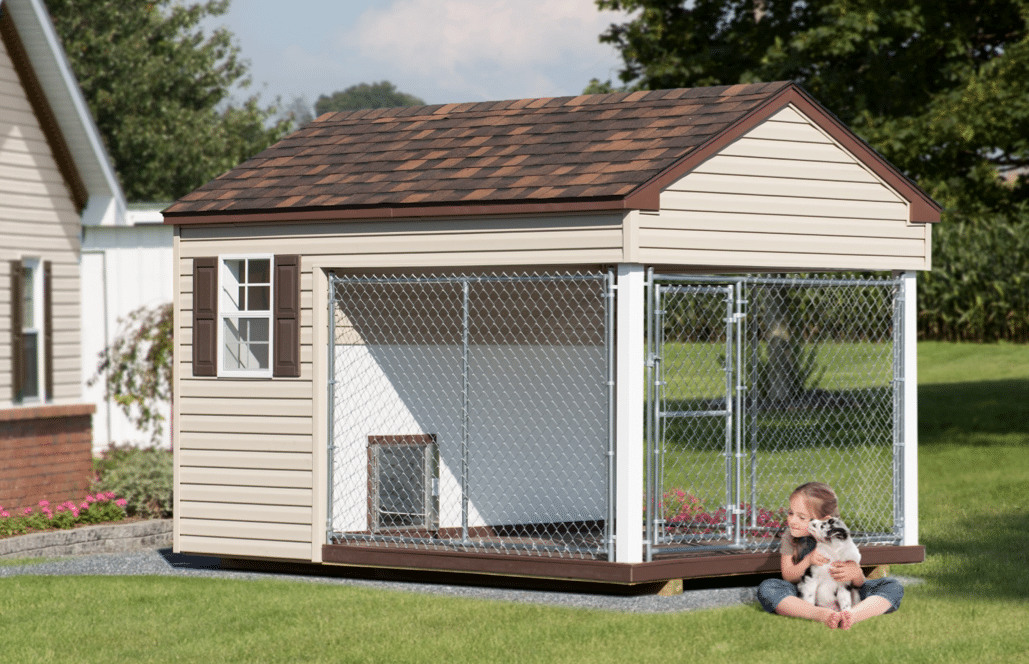 Use light to dictate the atmosphere.
To create the perfect backyard staycation, you also need to think about summer evenings and nights. Spending time outdoors on a pleasant evening can be a great way to relax after a long hot day. So, why not use lights to make your backyard that much more enjoyable in the evenings? You can use hanging lights for the trees, fairy lights on the poles of the wooden structures, and solar lamps by the walkways. That way, you will have enough light to see and do activities in the backyard at night. Additionally, consider adjustable lighting to control the brightness or hue of the lights and create different atmospheres. And if you want to create a more intimate and inviting ambiance, go with candles.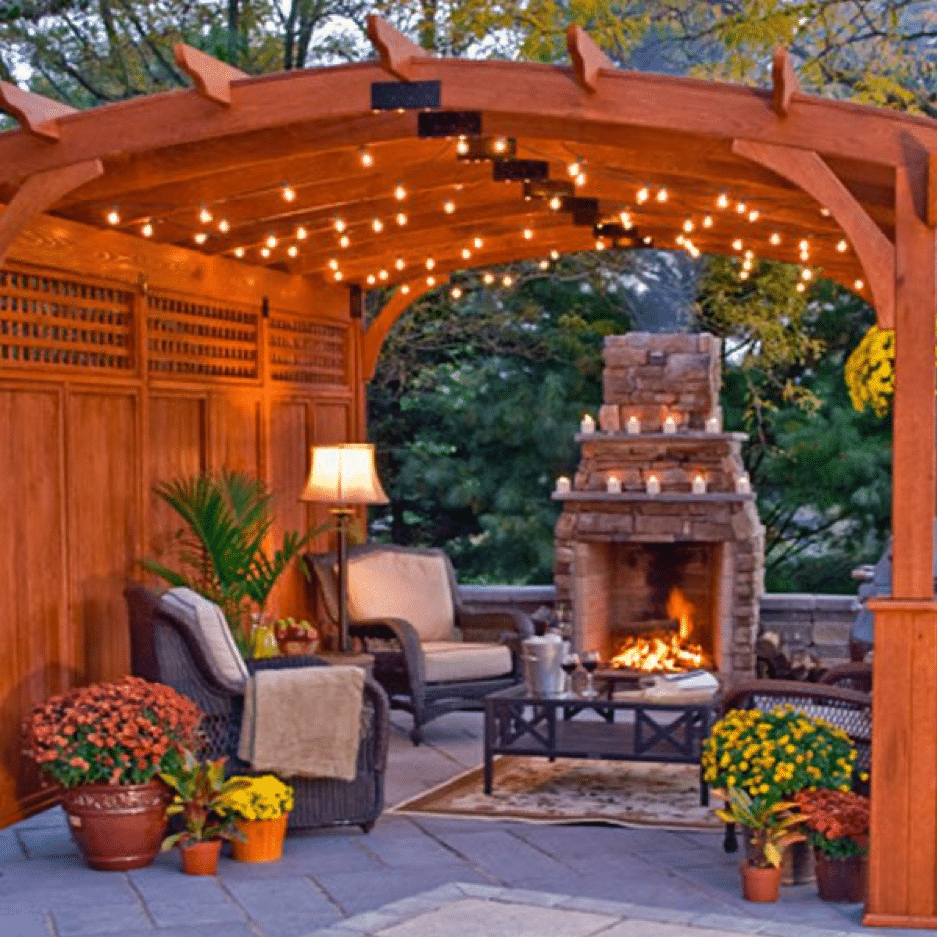 Final words
As you can see, you can easily create the setting for the perfect backyard staycation. All you need is a vision for your backyard and lots of creativity. But if you lack inspiration, try putting some of our ideas into practice.
Images used: https://unsplash.com/photos/s8ebg13PGIM