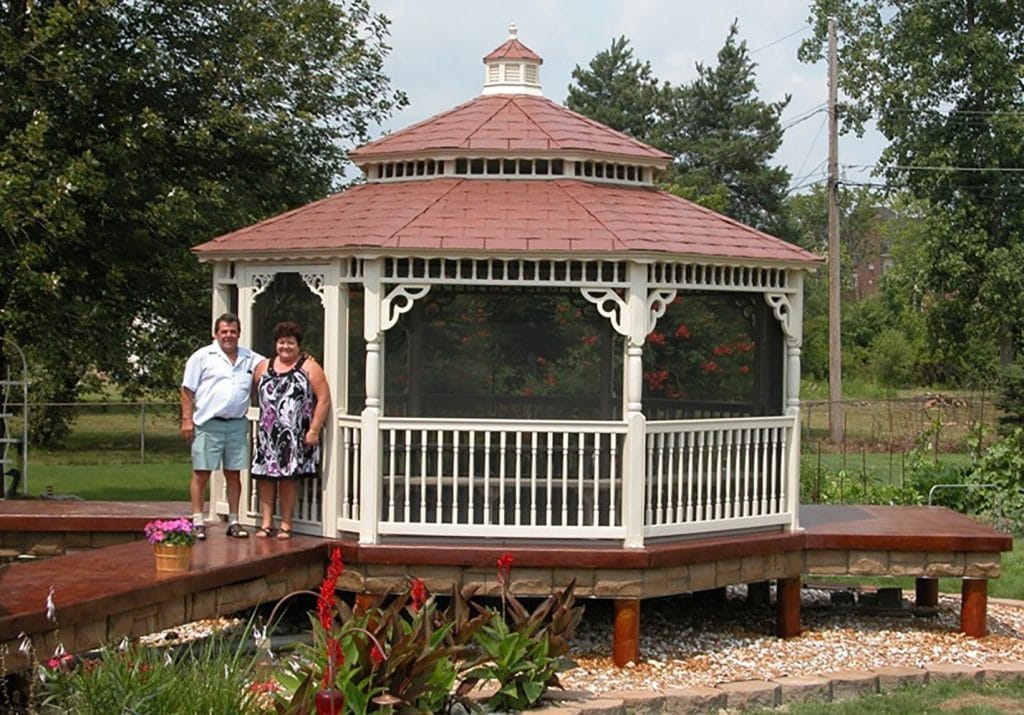 You're a fan of your backyard. You're a natural showman. You enjoy spending time with nature. However, you despise roasting in the summer heat. Having a gazebo in your backyard means you don't have to accept both the good and the bad. What better way to enjoy the great outdoors and entertain friends and family than with a gazebo of your own? This article will break down the benefits of a gazebo and how it may enhance your outdoor space while also increasing your property value.
Your backyard can be transformed into an inviting meeting space for friends, family, and guests by installing a gazebo. You can have a barbeque on the Fourth of July or just relax for a bit in it while enjoying a romantic picnic. And as a bonus, mosquitoes can be kept at bay by adding a screen package. Just imagine all the opportunities! Here are some of the benefits of having a gazebo in your backyard.
1. A gazebo in your backyard means endless outdoor fun
Having a gazebo in your yard adds a level of coziness that is hard to beat. Gazebos are an excellent choice for outdoor gatherings. They're a great tool to make your backyard enjoyable for the whole family. When entertaining, a gazebo provides a spot for your visitors to unwind and enjoy the company of others. Thanks to the structure, you may enjoy the shade of your gazebo on those hot summer days. To put it another way, you'll be able to spend more time outside in your garden.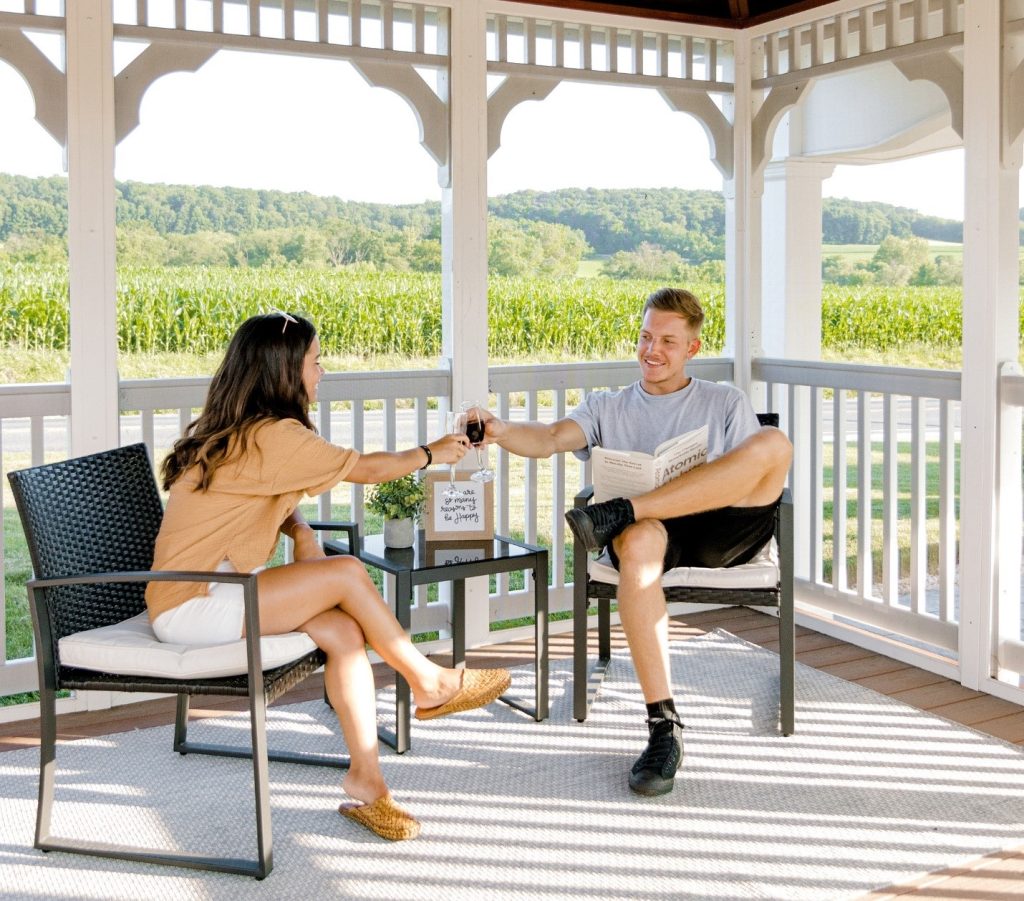 2. Gazebos have something for everyone
A gazebo's versatility in design is a major perk of the structure. It's up to you where you choose to put your gazebo, whether it's tucked away in a secluded spot or right next to your house. If you want a more open-air situation with some shade, the roof can also provide that option. The walls of your gazebo can either be completely open or have some natural coverage.
On the other hand, a screened wall allows you to see, hear, and smell the outside world while protecting you from mosquitoes and other biting insects. The shape of a gazebo might be octagonal, square, elliptical, or oval, and it can even fit a hot tub. The options are endless!
3. A gazebo in your backyard is perfect after the sun goes down, too
The perfect area to host a get-together with friends, a gazebo makes a great spot for setting up a table or bench and relaxing with a drink or two. Little dew droplets can collect on surfaces under the open sky when the sun sets and the temperature decreases. People either leave or go inside when that happens, which isn't much fun on a Friday night! No matter how humid the weather is outside, you won't have to worry about getting wet in a gazebo since it will keep you dry and comfortable. If you explored some backyard lighting ideas with your beautifully lit gazebo, you would finally be able to enjoy the space at night! You can even spend the night here and sleep under the stars if you're in the mood.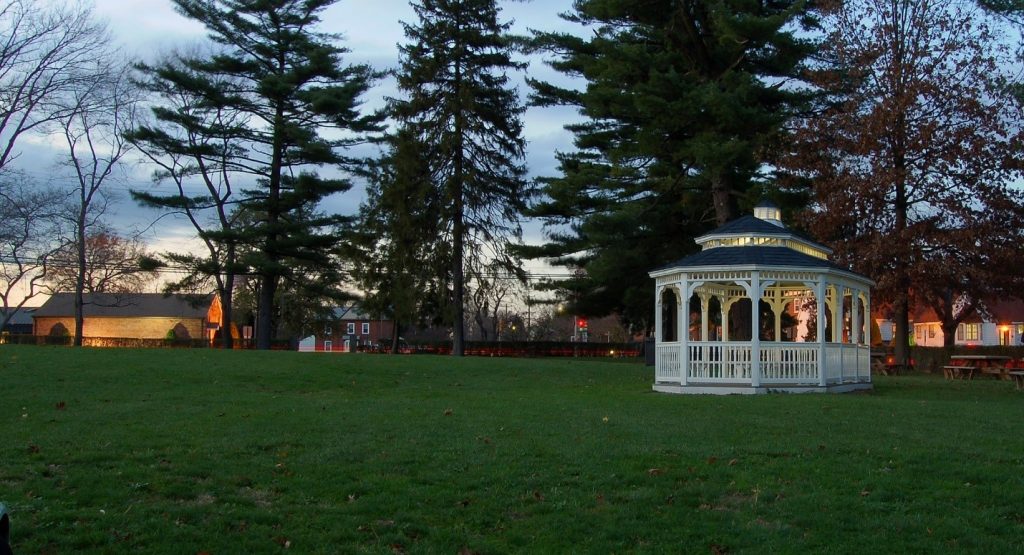 4. It makes a great workspace
Even if it's raining or dark outside, a gazebo is a great place to work on your bike, for example. Or, spend time on quieter activities like losing yourself in a great novel or putting together a jigsaw puzzle. When you need to work on something in the winter, having a flat, firm, dry spot to work on in your backyard is invaluable. If your gazebo has a power outlet, you can use power tools with an extension cord. Consider building a log burner or fire chimney to remain warm at night while working, which may also be used to entertain visitors and relax with the family.
5 They will fit anyone's backyard
A Victorian-inspired design is one of the most popular choices. Still, these backyard buildings may be customized to fit any style or color scheme. In the event that intricate scrollwork, whimsical cupolas, and twisted pillars don't suit your taste, there are so many more varieties to choose from. You can even plan the style of your gazebo according to your other backyard renovations, so it all fits together aesthetically. Rectangle gazebos may fit more square or rectangular dining tables than other designs with more sides, maximizing floor space while also looking more modern. A rectangle or square footprint for your gazebo may function better depending on the available area. It doesn't matter what shape or style you choose for your gazebo; everyone who sees it will be impressed.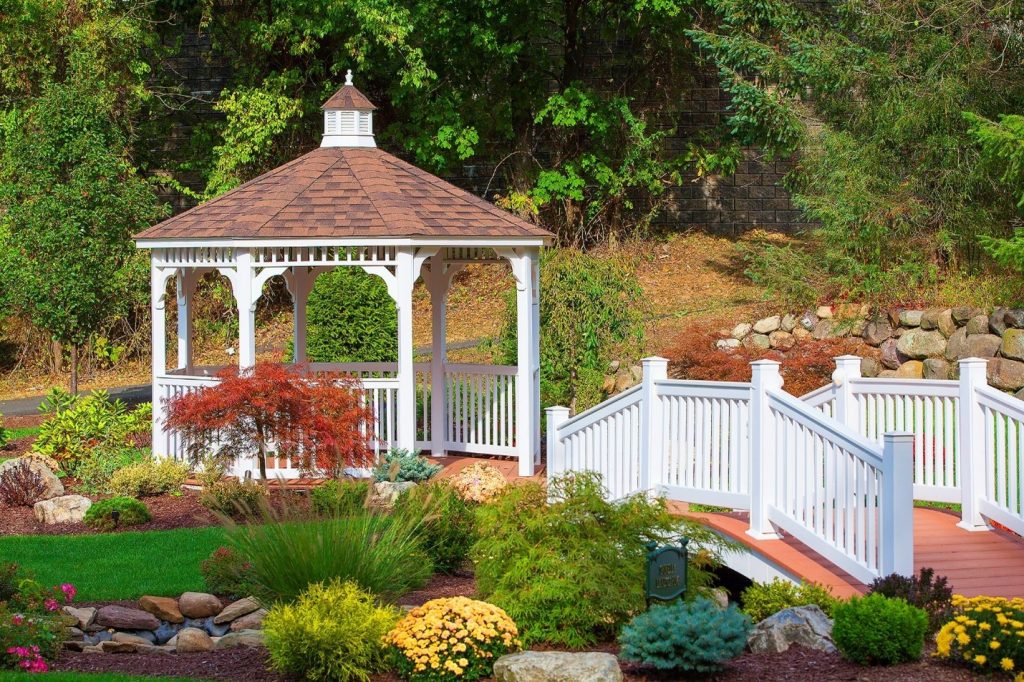 6 With a gazebo in your backyard, your home value grows
If you do it right, a gazebo can increase the value of your home by more than the cost of construction. A gazebo can add some much-needed value to a garden that lacks focal points or a designated area for relaxation. Adding a gazebo to your backyard is a great way to increase the value of your home for potential buyers. A gazebo is always a summer outdoor living trend loved by everyone; thus, publicizing this feature is a big bonus.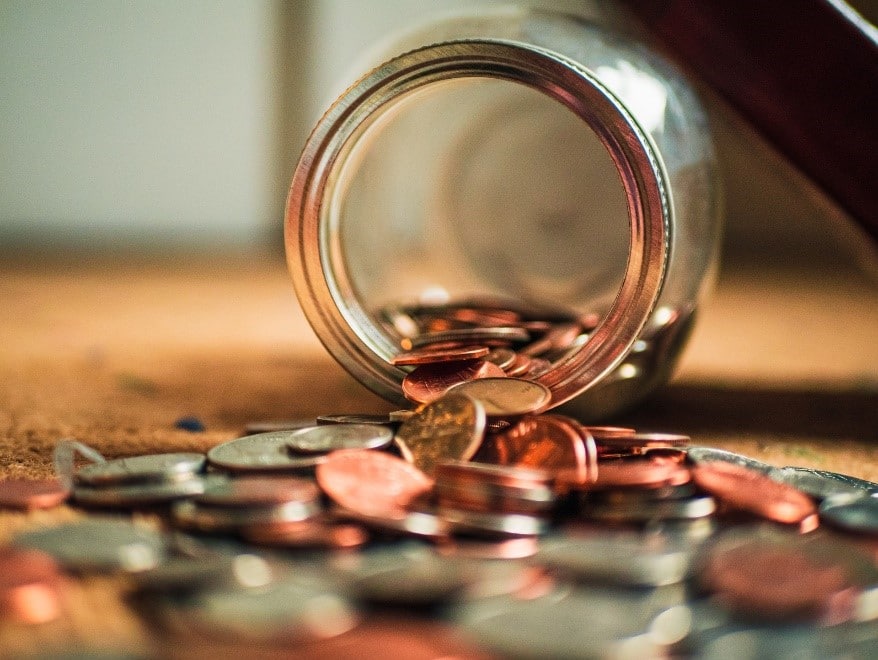 7. They provide storage space
You may wish to protect your BBQ, furniture, or plants from the elements by building a gazebo instead of a shed in the winter. If you put your lovely garden furniture under a gazebo, you won't have to sand and re-paint it every year, saving you time and effort. The same is true for pricey BBQs, which may rust over time if left exposed to the elements over the winter. Containerized plants that are sensitive to rainy conditions or are vulnerable to wind or frost damage may benefit from being kept under a gazebo when the weather is harsh.
Final words
Gazebos are an excellent choice for spending time in the fresh air. But this is not all they offer. We hope our guide has helped you understand the benefits of having a gazebo in your backyard. So, what are you waiting for? Any time of year, a gazebo is a way to go!
Photo Credit:  https://unsplash.com/photos/NeTPASr-bmQ