Most folks think use of the General Services Administration (GSA) as being limited to the Federal government. In fact, many State and local government agencies can benefit from using the GSA contract option. A streamlined purchasing process with vetted product pricing for competitive cost, makes the GSA contract a useful program for a myriad of equestrian and animal related government tasks.

With the wide range of structures that Horizon Structures produces, it is little wonder that a host of different organizations have taken advantage of the GSA option. The application process is very straightforward and takes a lot of the guesswork out of the equation when it comes to making a cost-effective purchase, as the prices offered are by design, extremely keen.
Eons ago in my former career I worked for an international freight forwarding company, and every year we would compete for government contracts with airfreight bids. The process to win a contract was to say the least, extremely arduous back then. Huge spreadsheets without the benefit of Excel to help out, the details required were onerous to complete and the end results were always fraught with errors due to constant changes across the airline industry on pricing. It was to say the least, a nightmare.
Today the GSA program is much more streamlined, and as a company that is well-used to working with businesses and government agencies of all sorts, Horizon Structures is well-versed in how to guide the inexperienced purchaser through the GSA process. It is not as complicated as you might think, and whether your organization requires GSA compliant purchasing or not, the advantages of participation can be significant with the cost savings available.
To garner more insight into how the GSA program can be effectively utilized we spoke with Jill Siragusa, Chief Marketing Officer and in-house GSA contract administrator here at Horizon Structures LLC.
"We have been offering GSA since 2011. We decided to obtain a GSA contract to enable us to sell to the US Government as an additional source of revenue. While our GSA sales only make up a small percentage of our overall sales, we also feel that providing service to our military and government agencies is an important task to undertake. When an order comes in for the U.S. Coastguard, the U.S. Army, or the National Guard for example, there is a happy buzz in the office and on the factory floor as our team gets busy fulfilling the contract. All of us at Horizon Structures are very proud to play a small part of helping take care of the service animals that help defend our country," said Siragusa. With family that have served in the military, Siragusa is rightfully proud of the GSA program at Horizon Structures and the benefits it has added across an array of government needs.
Siragusa explains more about the program for purchasers at government agencies (however large or small), and for vendors interested in undertaking a GSA contract.
"The General Services Administration makes the process easier for buyers in that, in order to obtain a contract, suppliers must go through a vetting process which, among other things, ensures their pricing is competitive, their business is well-established and has well-defined operating procedures and terms and conditions.  GSA has a website where GSA contract holders can list their (approved) items for (simplified) online purchase.
Additionally, government buyers get discounts not available to the general public.  Meeting all the criteria for a GSA contract helps streamline the process for a government buyer.  While government buyers are not required to buy from GSA contract holders, they are strongly encouraged to do so wherever possible.  Buying from a GSA contract holder reduces risk and streamlines their purchasing process."
Horizon Structures regularly services GSA contracts with structures for various needs – See our Capability Statement HERE
.
Recent projects include:
A huge playground replete with playsets for the U.S. Air Force / John Mann Playground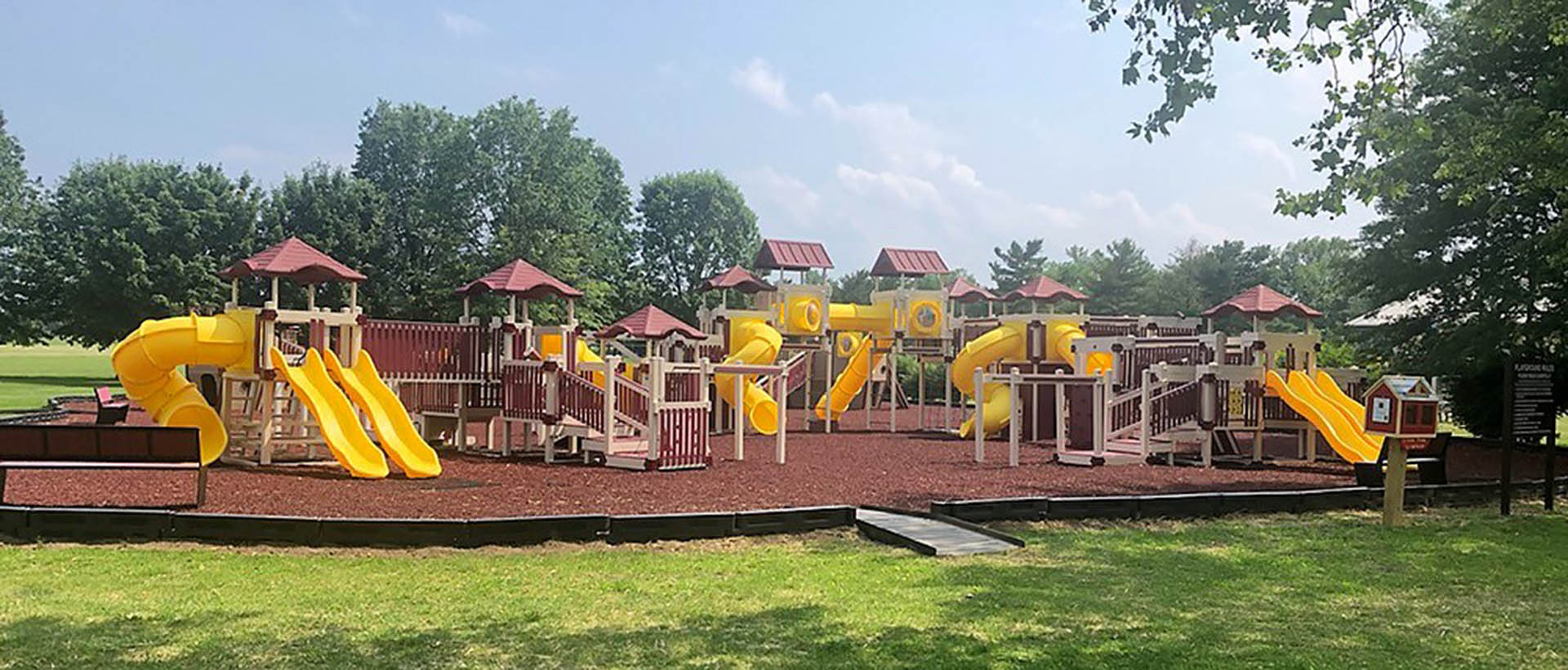 The USAF also purchased numerous 6' x 16' run-in sheds that were not used for equines at all, but other purposes including on the baseball field as dug outs.
(8) 10' x 20' run-in sheds for the Bureau of Land Management in Lorton, VA.
A 12' x 36' shed row barn at the U.S. Military Academy in West Point, NY that is to be used as a quarantine barn.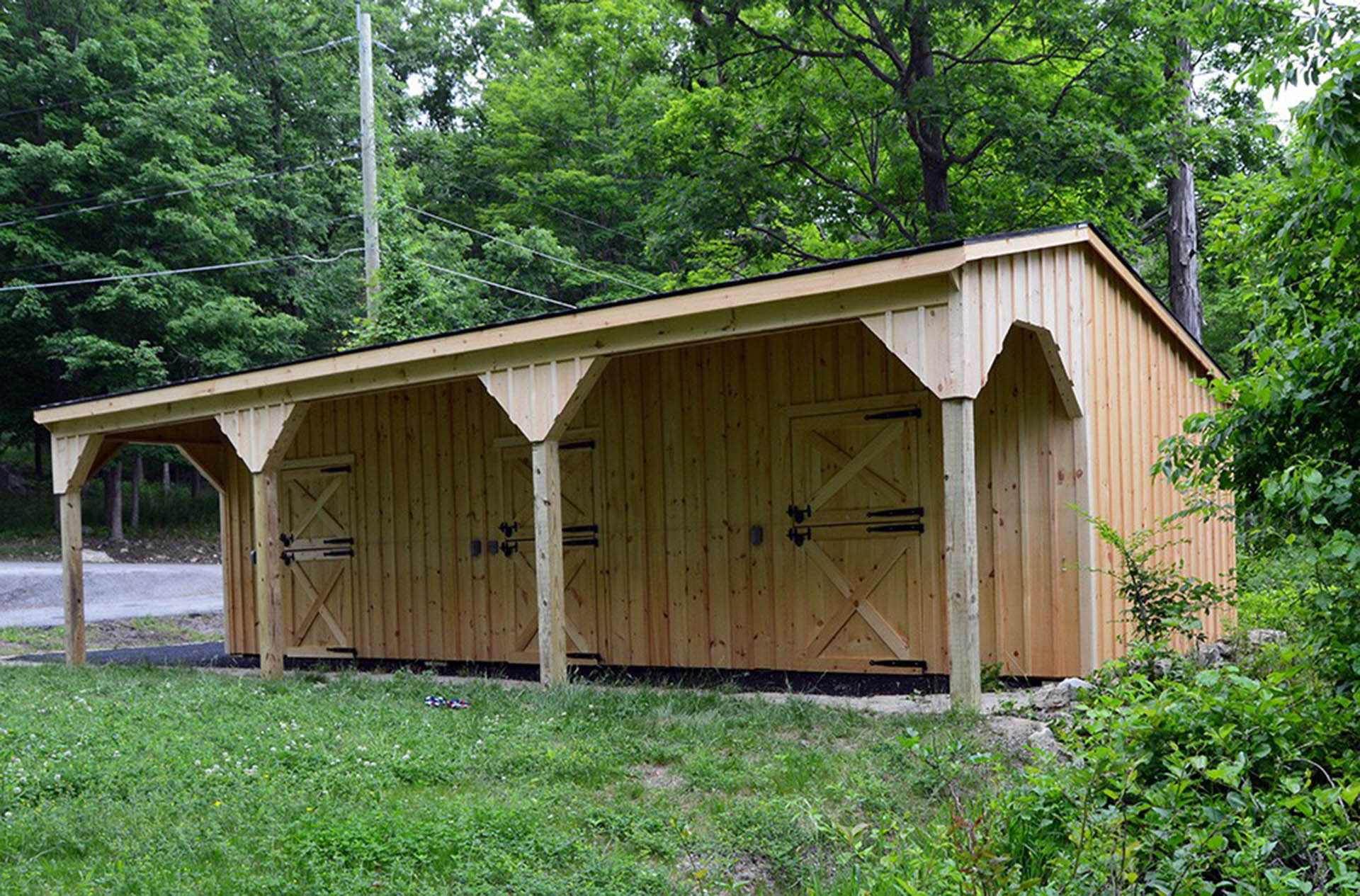 A 10' x 16' run-in shed for the National Park Service, Manassas National Battlefield Park, Manassas, VA.
"Most of our other government sales have been sheds, garages, gazebos and, most recently, an increasing number of our popular commercial dog kennels. We've sold structures to:  Air National Guard, Bureau of Indian Affairs, Department of Defense, Department of the Interior, Federal Aviation Administration, FBI, all branches of the military and more," explained Siragusa.
Whether you are interested in growing your sales numbers as a vendor through offering GSA services or are currently exploring options for purchasing structures for storage needs, horse housing, or year round dog kennels or other structures as a government employee, utilization of this important program can benefit everyone.