As temperatures of 105°F seared the landscape at Union, Missouri, Bill Wisdom and his family were pleased to see the small but mighty 'mule' from Horizon Structures trundle expertly up their driveway to deliver their free run-in shed.
"It was in place within 15 minutes of being offloaded from the truck. We had made a small driveway to the prepared level site pad and the driver set it efficiently just where we wanted it. An easy experience and no hitches despite us living off the main road," explained Bill Wisdom, the proud new owner of the 10'x 20' board and batten structure.
Bill and his wife Sara, and two daughters, 15-year-old Grace and 17-year-old Olivia, were the winners of the Horizon Structures Barn Giveaway Contest for 2022 and were delighted with the quality and craftsmanship of their new Amish-built shed in Missouri.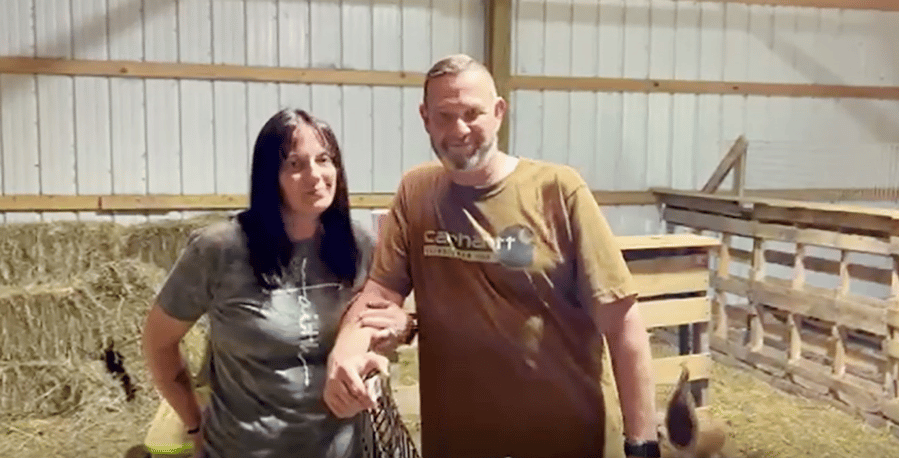 "We've placed it in a 4-acre field that we have yet to fence. The field is partly trees and partly open and will be the home of my daughter Grace's first horse. We have the posts in the ground, but the fencing is yet to be run, and meantime we have to buy the horse. Grace has been working at a local ranch as a stable hand and taking riding lessons to earn the money to buy her first horse. Her mother has a lot of experience with horses, so she will be helping in the selection process."
Bill explained that his youngest daughter is planning to take High School classes in Equine Studies with the prospect of attending college to garner a degree in the subject afterward.
When asked if he had any experience or knowledge of Horizon Structures as the leading producer of modular horse barns in the country, Bill explained that he had been looking online for a shelter and came across Horizon during his search on You Tube.
"I was researching backyard barn options and came across local prefabricated barn builders and others. I saw the Horizon Structures products and saw the Blast into Spring 2022 Contest and thought why not enter. And now here we are! I don't know how long we will have just one horse to use the shelter. My wife has always wanted to start a 501(c) rescue. She would love to offer shelter for all sorts of animals in the future."
The menagerie of animals on the 18-acre property located on the outskirts of Union, Missouri, already includes 5 goats, 2 miniature donkeys and chickens.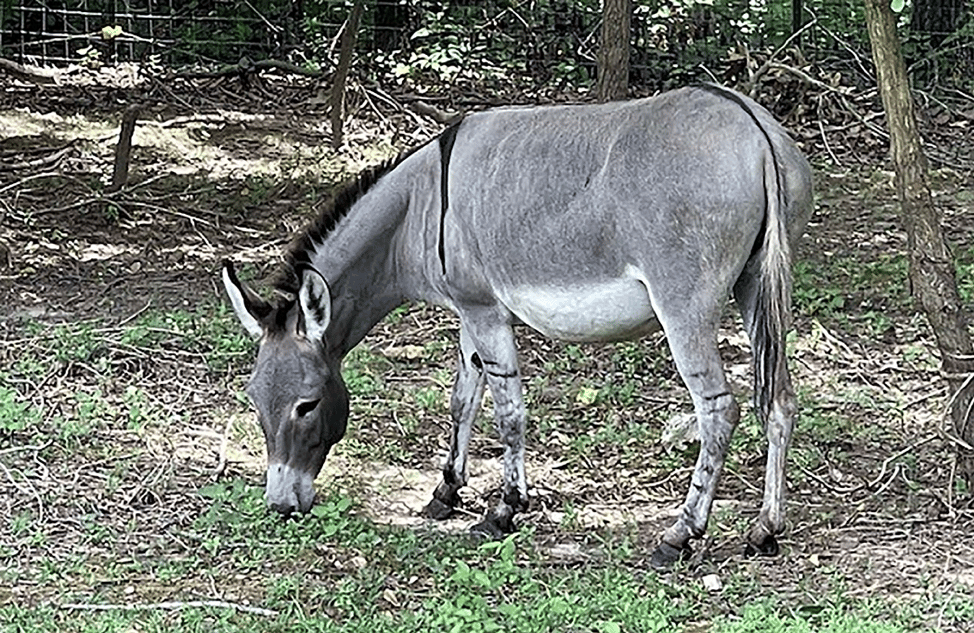 "One of the goats and one of the donkeys is pregnant. So at least 2 more animals are on the way. And I plan to buy two peacocks. We also have two Great Pyrenees dogs that watch over them all."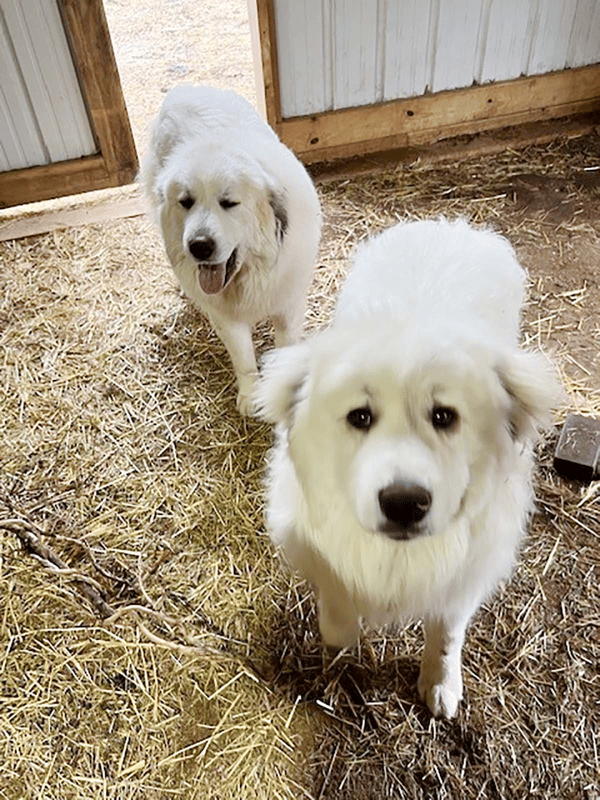 The Wisdoms have not always lived in Union. The property was purchased just over a year ago after the family sold their 2004 home in Ditmar that they had built.
"Our previous home was a ranch house and was set on two acres, and we always knew we wanted more space. When the market moved up and it was the right time to sell, we were able to sell our home there and found this property that had been sitting on the market a while, so we bought at a good price, and it was good timing."
Working well with numbers comes easily to the couple, as Sara works for the Federal Reserve Bank and spends 95% of her time working from home remotely while Bill commutes 4 days a week to a stock brokerage house in St. Louis where he is the Director of Regulatory Compliance in Securities for the company.
Bill explained he enjoyed his downtime from his job working on their smallholding, plowing the driveway of snow in winter with his Kubota and making improvements to the property year-round.
"The temperatures in winter here regularly hit below zero, sometimes to -15°F, and snow is hit and miss but 8 to 10 inches of snowfall at a time is not unusual. The run-in shed will be the perfect shelter for the horse. We've placed the shed not too far from the house, so plans are to run water to the shed. We currently have an older stable that will house 3 horses, and a 30' x 60' pole barn that has a workshop and bathroom that is partitioned with an area for the goats and donkeys to take shelter. If we have needs in the future for more structures, I will definitely call Horizon. The team there has been a pleasure to deal with and we love their product!"